Reading Time:
2
minutes
Last Updated on September 3, 2021 by Forest Master
Here at Forest Master, we're all about offering our customers the best choice available. This of course includes our products and services but now extends to our payment options. What if I told you there was a way to split your payments over 3 months?
Introducing Pay in 3 from Paypal
Get the products you need at the prices you'll love split across monthly affordable payments. Steal your deals first, then apply for a finance option at checkout. In fact, split anything from £45 – £2000 across 3 easy payments, whether it's a saw horse, a chipper, or a splitter – get yours today!
With Pay in 3, Payday can no longer get in the way of preventing you from getting your Forest-Master fix. No interest, no hidden charges, and no set up free = no worries. Ultimately, it's a great way to help you bag a bargain while keeping your budget under control.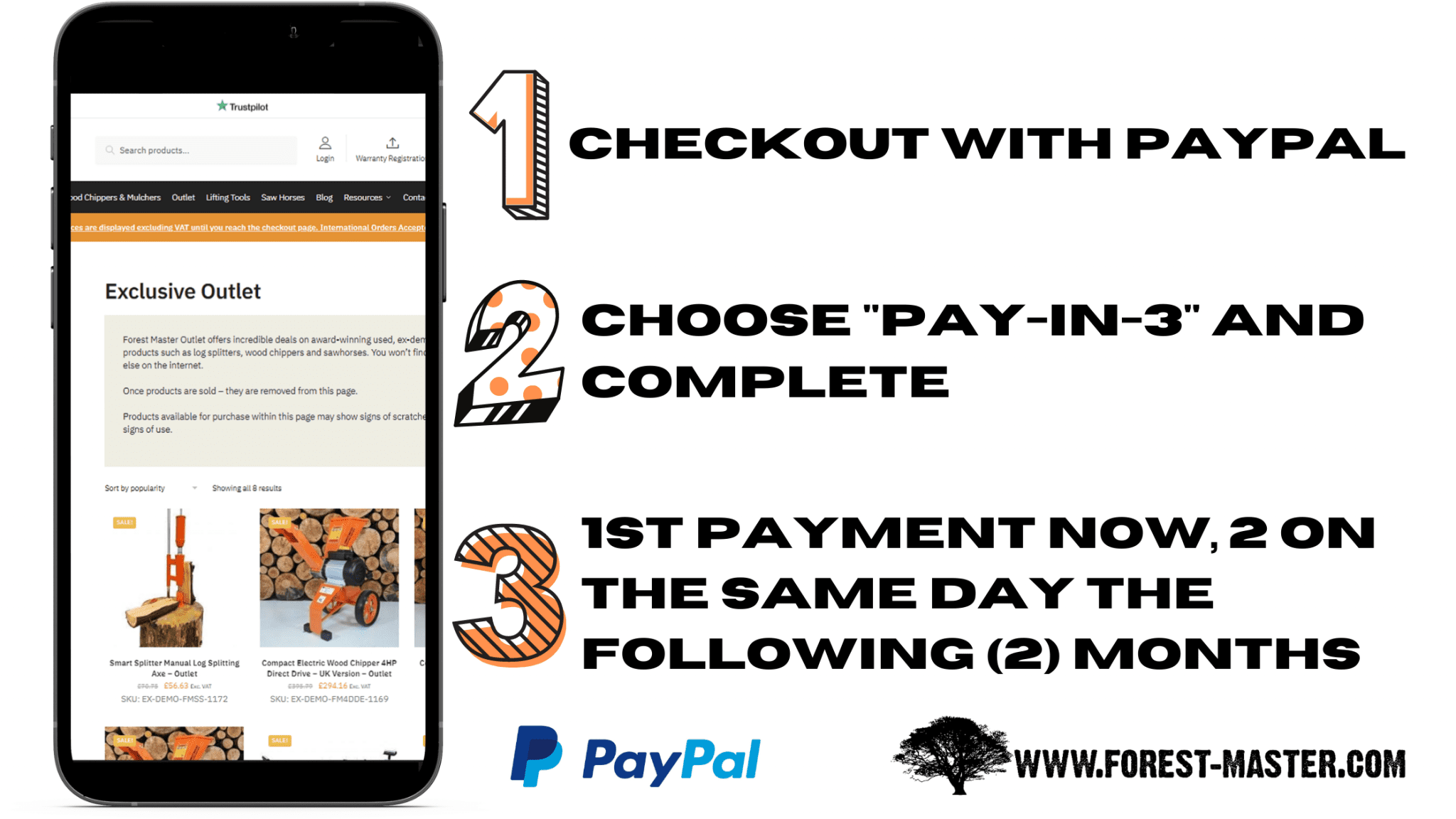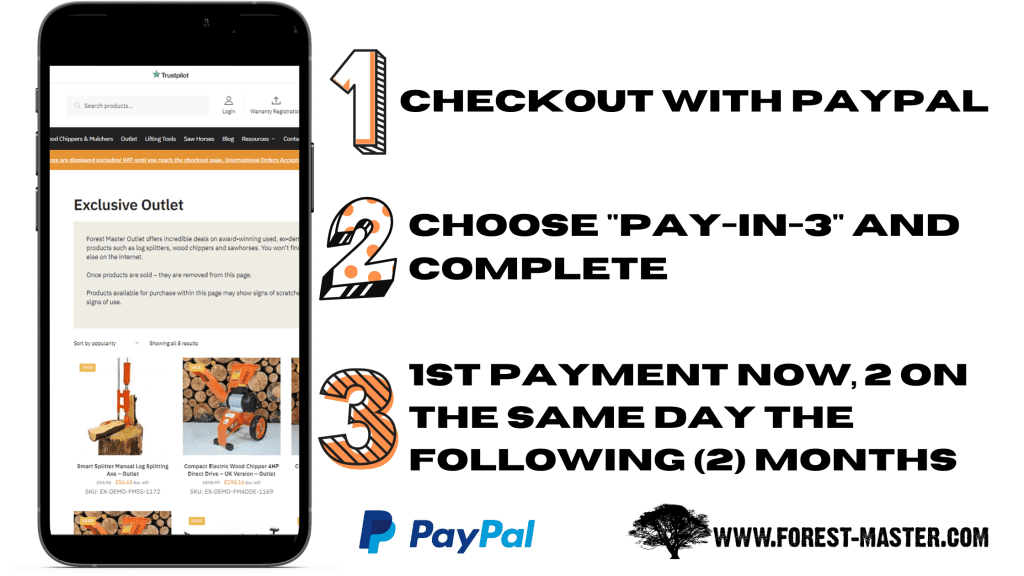 Put your feet up, chill and stretch out your payments on any of our products with next working day delivery as standard. Order today, get it tomorrow, and pay next month.
Likewise, stay in control of your finances, make interest-free payments and get a decision in seconds. It's backed by buyers protection and available on any of our products over £45.
Takeaway:
All in all, don't let payday hold you back, now it's as simple as ordering today, getting it tomorrow, and paying over the next few months. (You can thank us later!)
Why not check out our product ranges such as:
Want to learn more about Paypal's pay in 3? Click here for their Pay in 3 FAQs, and here for their Pay in 3 T&Cs. If you want to learn more about Forest Master, drop us an email, call, or chat and we'll help you however we can. Moreover, check out our blog here to learn all you need to know regarding home, garden & forestry.