Reading Time:
3
minutes
Last Updated on May 28, 2021 by Forest Master
We often get asked here at Forest Master, what is the difference between domestic and commercial use. The answer seems fairly straightforward – but it very much depends on you. How? Well, in this post I'll talk you through what is the best wood tree chipper for home use. See our full range of chippers here.
What is the best wood tree chipper for home use?
When it comes to use of wood tree chippers at home, it's important to consider the 3 P's
Power – you need something with enough bite for the bark
Portability – the easier it is to maneuver, the easier your life will be
Precision – you want the quality assurance with the precision to match
Once you've considered those, you can then establish which wood tree chipper is best for you. For the most part, there isn't a whole lot of difference between domestic and commercial. If you're attempting to choose between hiring or buying a chipper, we've got a hire vs buy guide – click here to read.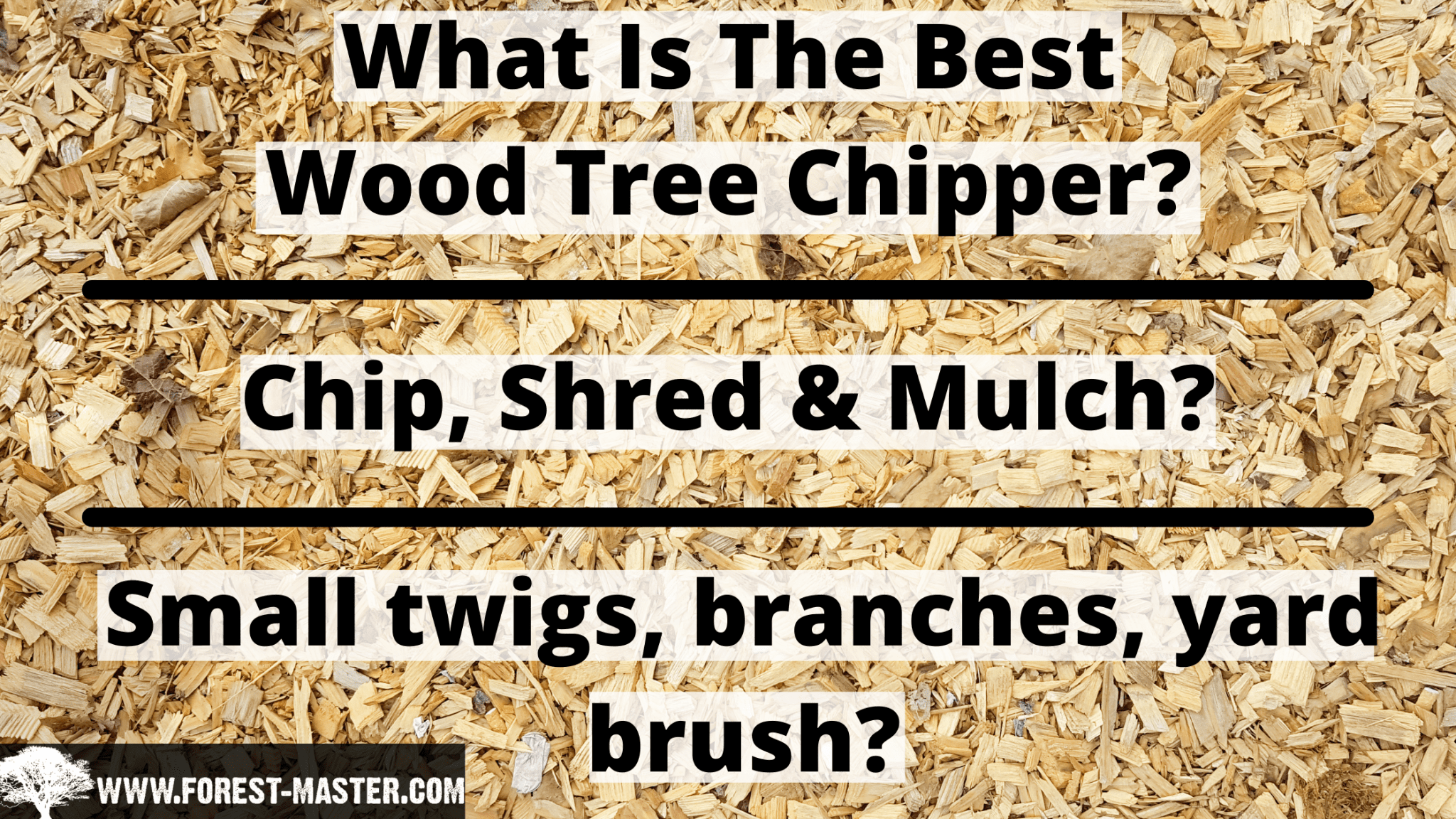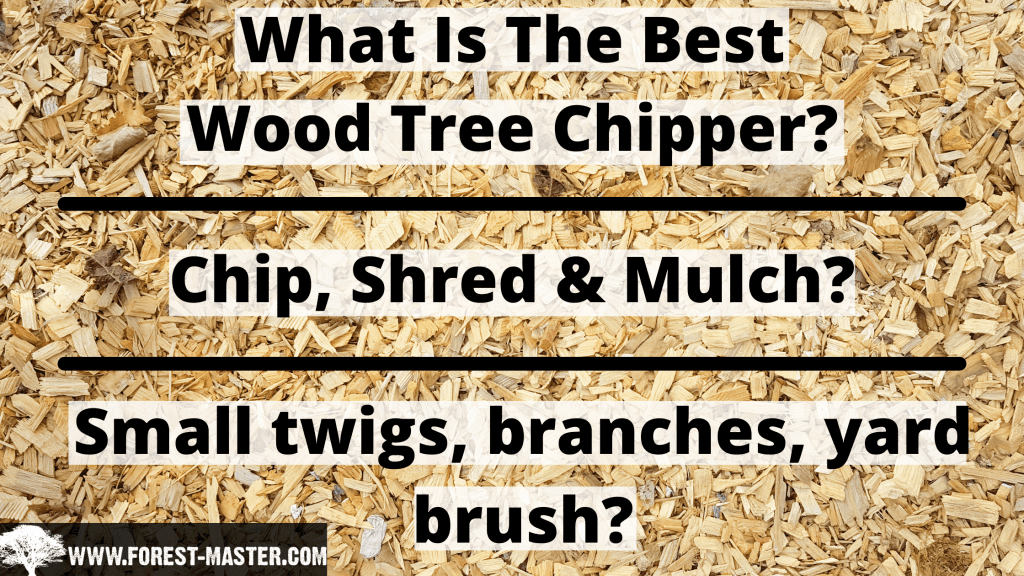 Chip, shred or mulch – that is the question!
Likewise, you need to consider what features you'd like your chipper to have. Are you wanting it to exclusively chip wood, are you wanting it to shred leaves – how about brush & hedge?
Autumnal weather (in my personal opinion) may be the best there is. However, it does bring with it a lot of fallen (there's a pun in there somewhere) leaves. If left, they can ruin your lawn and if tackled incorrectly it can become laborious and anger your neighbors (think raking and burning them).
A wood tree chipper can take, what we'd describe as, leafy branches. So, as long as the majority of the load was wood – you'll be fine. However, there are machines that offer the ability to mulch/shred as well as chip. Take Forest Master's FM6DD-Mul for example, it's a 3-in-1 solution to all your outdoor needs. See Forest Master's Mulcher in action here.
Small twigs, tree branches and yard brush
Moreover, an annual trim of your bushes and shrubs helps spring your garden into action. But what do you do with the trimmings? Well, any garden matter can make great compost for your plant pals. Having the flexibility to chip, shred and mulch really comes into its own here.
Likewise, with tree branches you'd ideally want to chip any matter you throw at it. If you have a lot of brush, you'll understand that clearing out the brush is a time-consuming chore. Again, popping this through the wood tree chipper would enable a chore into a benefit, free mulch!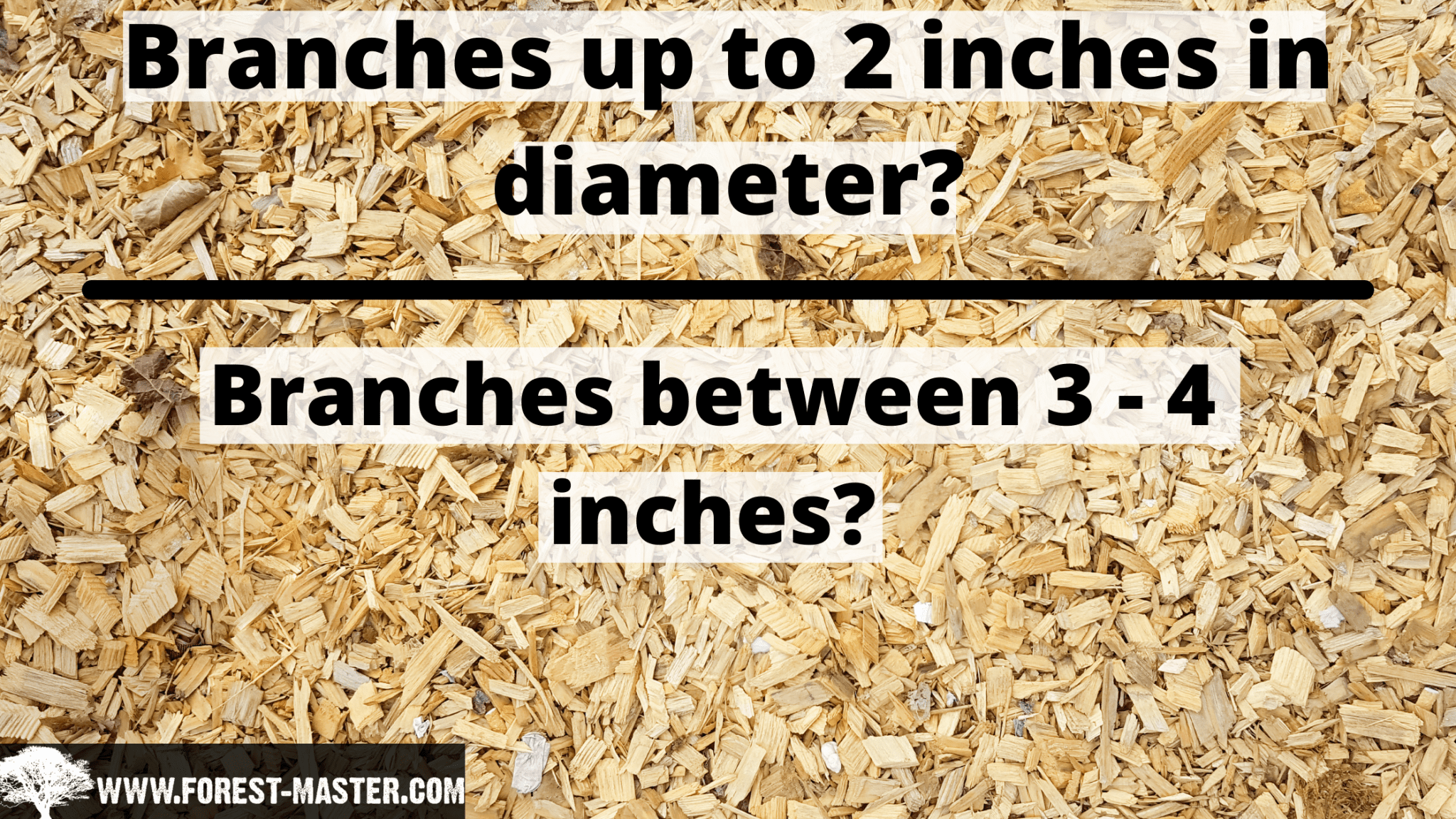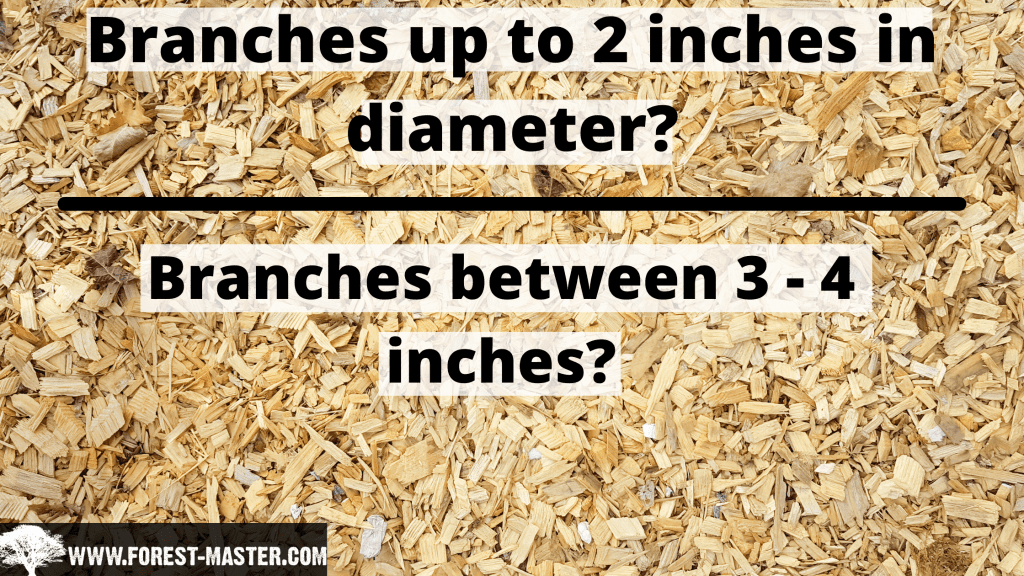 Branches up to 2 inches in diameter
Anything less than half an inch, you'll be fine with just a shredder. Once we approach 2 inches, you'll benefit from the facilities a wood chipper would offer. A non-commercial wood tree chipper should comfortably take up to two inches. Forest Master's FM4DDE & FM6DD, both are portable, powerful, and precise – the 3 p's. View their product pages here.
Wood tree chipper branches between 3 – 4 inches
Once you start approaching these dimensions, it may be worth renting a commercial chipper. However, as previously mentioned Forest Master's extension range includes their 6.5 & 15 hp models. These can both comfortably take upwards of 3 inches and are the closest you can get to commercial while remaining domestic.
If you've decided you want to buy one, check out our handy Wood Chipper buying guide where we'll walk you through all you need to know when choosing the chipper of your choice.