Reading Time:
4
minutes
Last Updated on May 28, 2021 by Forest Master
Forest Master is the UK #1 brand for log splitters (and renowned for our wood chippers). But, we offer so much more than that. Our extensive product range caters to any and all your forestry fanatic needs. The ingenuity that you love from the chippers and splitters has been applied to these products too. Consequently, today we're asking the question "what is a felling lever & why you need one!" Read on to find out.
In short, when properly used, a felling lever enables you to saw a tree without worrying about it jamming. It reduces the possibility of back strain while increasing the chances of landing the tree. It offers improved accuracy than using wedges alone.
As you'll be well aware, the person most at risk of injury "the person doing the cutting." A couple of cms can be the difference between a tree falling safely or falling on to a property. Why risk it? A felling lever enables you to guide the tree away from your property. This saves money, stress and ultimately saves lives.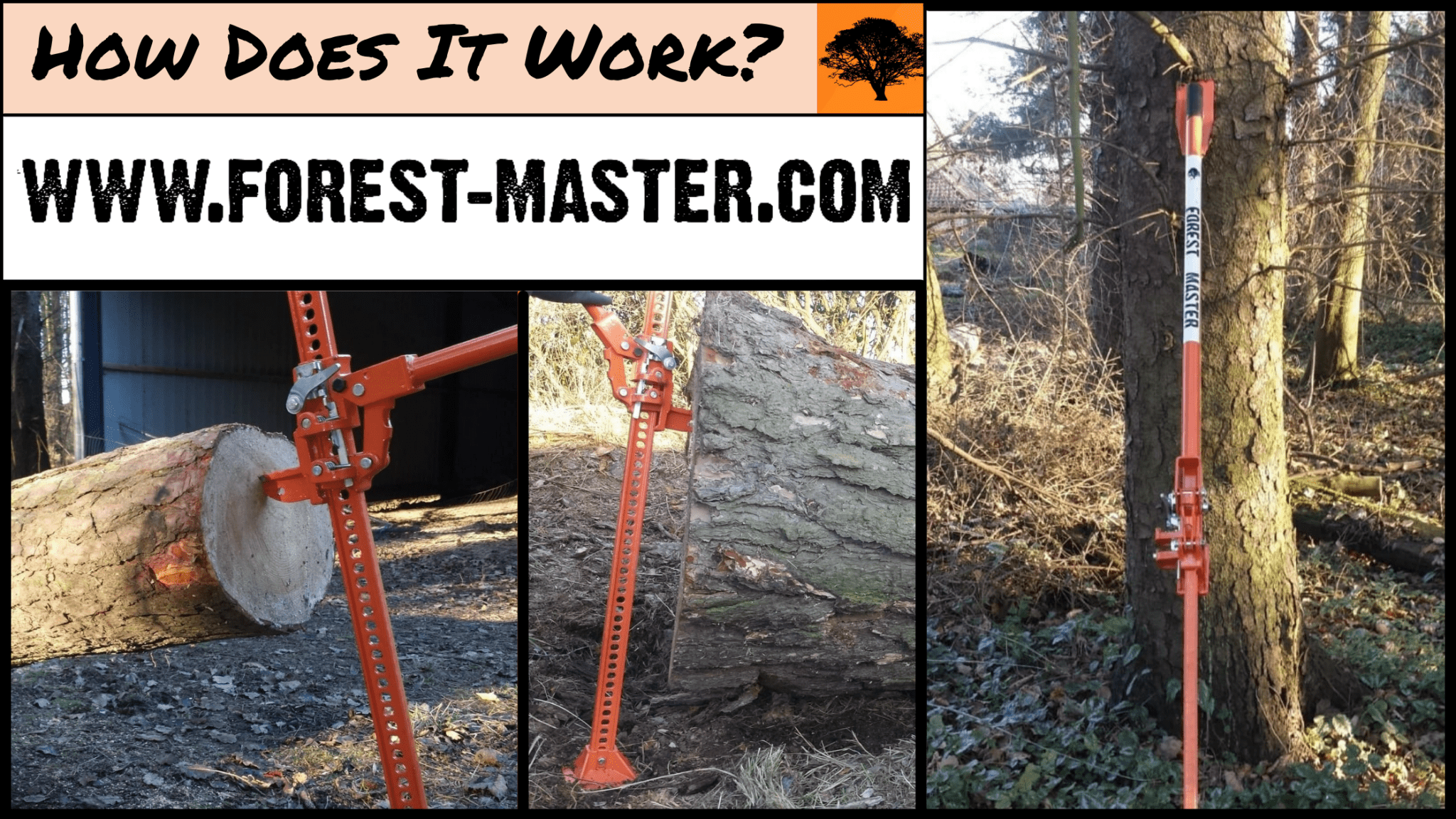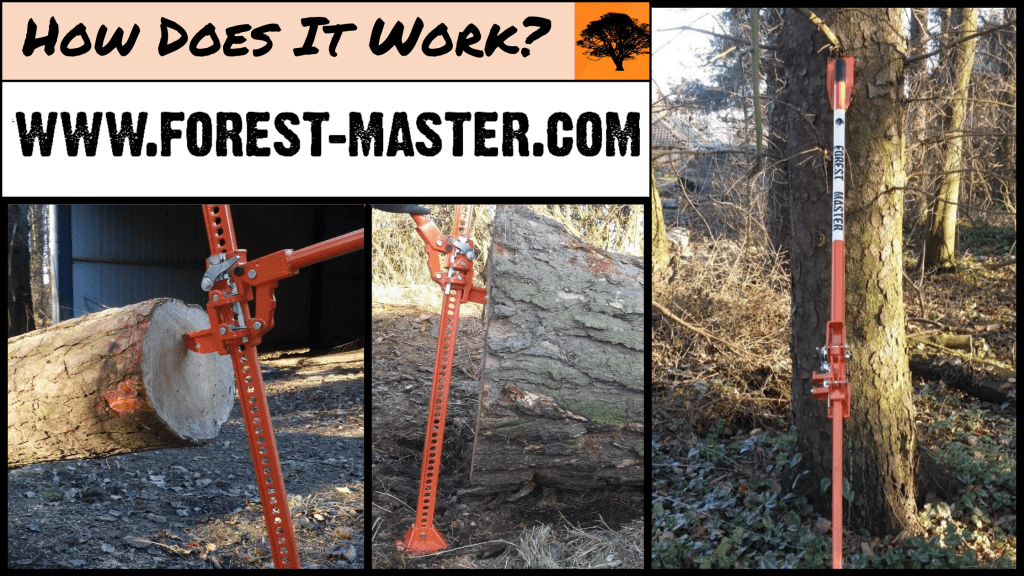 How does it work?
Once there's a notch in the tree, a felling lever comes out to play. Simply saw until there's enough room to fit the lift plate. This prevents the tree from settling or falling backwards. Likewise, ensure it is not at an angle and the lever points in the direction of the fall. Ensure that you have inserted it far enough so that you get the maximum leverage possible. Moreover, ensure that is supported by hardwood and not bark. Then begin cutting again making sure the chain does not strike the lever and there's enough room to hinge.
Now begin levering the tree, ensure that you evenly distribute the tree keeping your back straight & knees bent. Begin to lift with your legs keeping both hands on the lever. Once it begins to fall – step back.
If your tree has been upwinded, the felling lever comes into its own. Cut a notch in the back of the wood, then insert the felling lever and remove the saw. Make sure you leave a corner unsawn for support. Then once the lever is supporting the tree, saw through the corner support at a downward angle.
The fever is an ultimate tool in any tree surgeon's arsenal offering ultimate flexibility and support on one-man missions.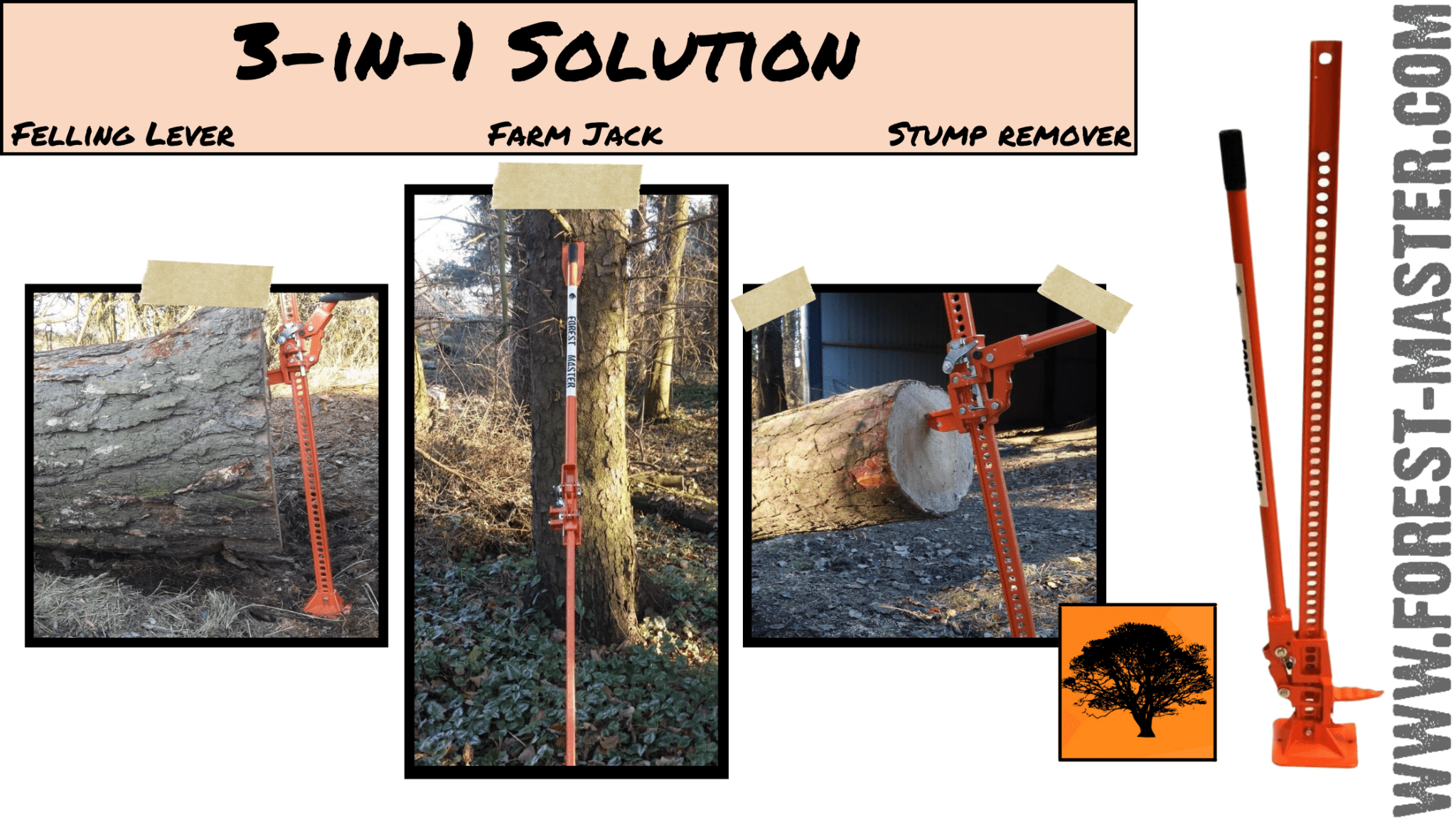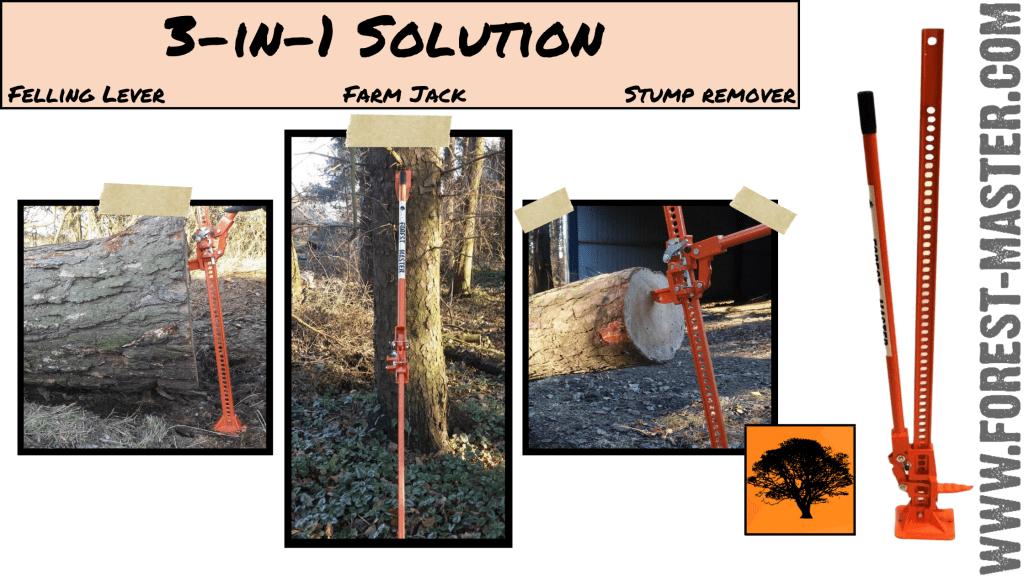 Better yet, Our Felling Lever is a 3-in-1 Farm Jack & Stump remover.
What's better than a 2-in-1 machine – a 3-in-1! Our Felling Lever is also a Farm Jack and Stump Remover. But what is a farm jack? Well, it may seem obvious but tree branches can be hard to move. In fact, heavy branches can injure and even kill people. A Farm Jack is a popular piece of kit with loggers and farmers alike. Known as a "handyman jack" they are useful in a variety of situations. Whether it's lifting extremely heavy logs/vehicles or removing fences – this jack does it all.
Simply place the jack under the edge of the object you're wanting to move. Ensure that it is on a level, flat surface. Place the jack in the centre of the log, life the handle and press in a downward motion till you have the desired height.
Stand clear of the log when you want to lower it to the ground. Turn the switch to the down position and lower the jack by moving the handle up and down. All in all our farm jack & felling lever makes light work of any heavy logs or machinery. It will save your back and quicken up any jobs you have to do.
Moreover, as mentioned above it can also offer the facility to become a tree stump remover. Here's a handy how-to-guide on how to do just that. Click here
A 3-in-1 solution to all your forestry needs. Our felling lever offers the same quality you've come to expect from Forest Master. We have got your back. Click here to get yours today