Reading Time:
5
minutes
Last Updated on March 2, 2021 by Forest Master
So, you're a seasoned wood pro. But, if you want to stay that way you need to know how to avoid unseasoned wood. Why? Because not only does use of unseasoned wood damage your wood creations, it could literally burn your house down. How do you avoid that – a moisture meter. In this guide I'll run you through what is a moisture meter & how does it work – and why you need one!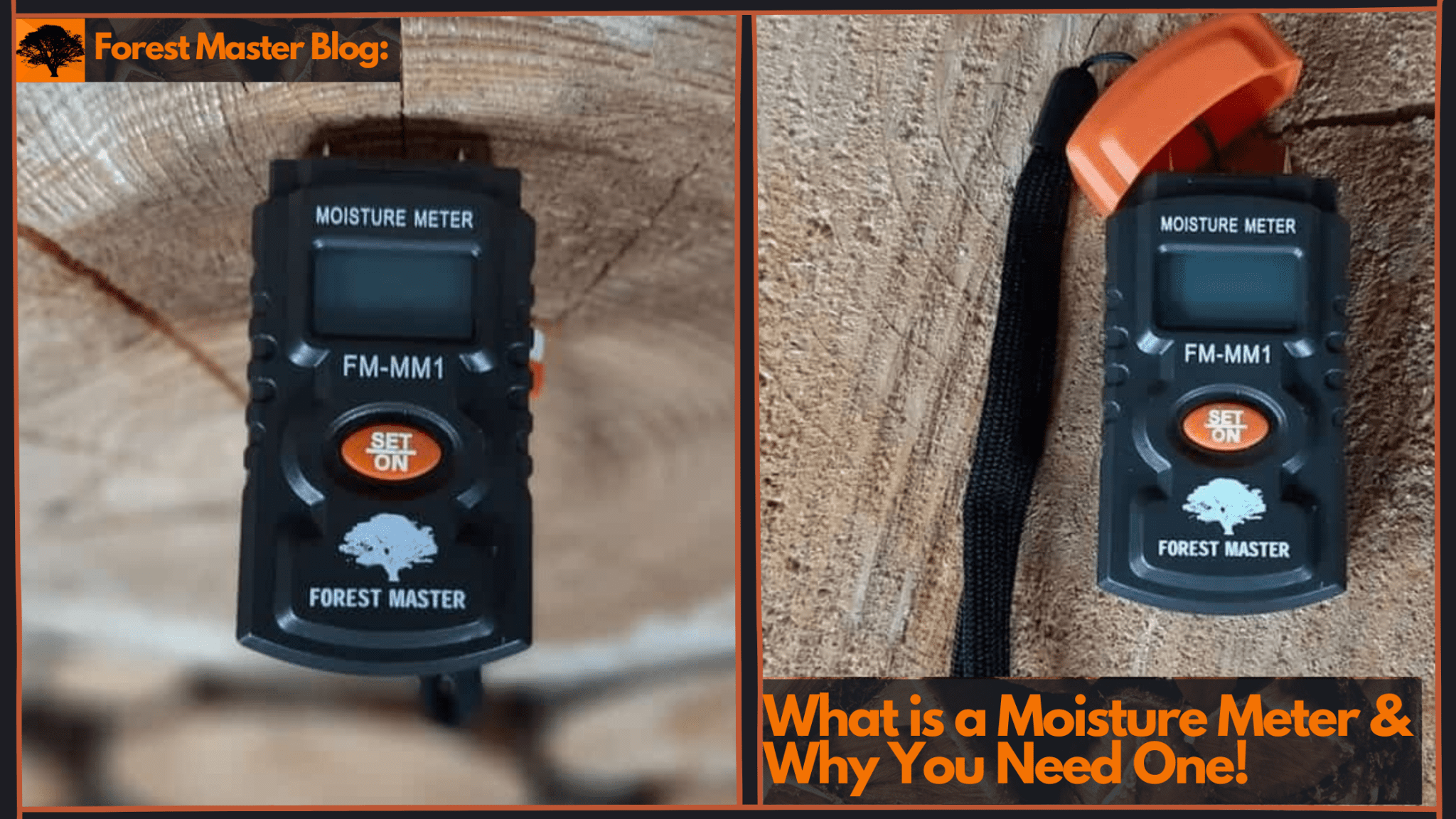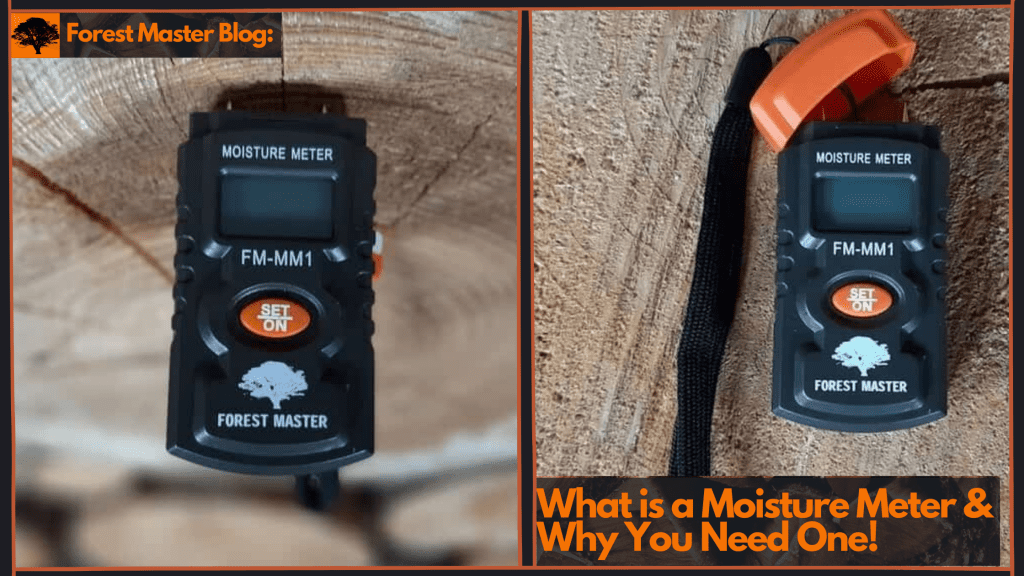 1) Why should I use one?
A moisture meter is used to measure the moisture content in wood. It helps differentiate between seasoned and unseasoned wood. Why is that important? Understanding the moisture content in the wood helps ensure longevity, physical integrity and aesthetics of your wood creations. Furthermore, even if you're just burning your wood – you need to know its moisture content. The lower the moisture content, the better the burn. You see unseasoned wood, when lit, only burns the moisture content of the wood. Not only does this mean it doesn't give off heat, but it emits fumes that can lead to chimney fires. (for the full run down, check out our blog post on seasoned and unseasoned wood at the end of this!)
Customers assume that when they purchase wood that "has been seasoned for 2-3 years" it's good to go. This can often not be the case, having a moisture meter eliminates these questions. Having a moisture meter really pays for itself in the long run.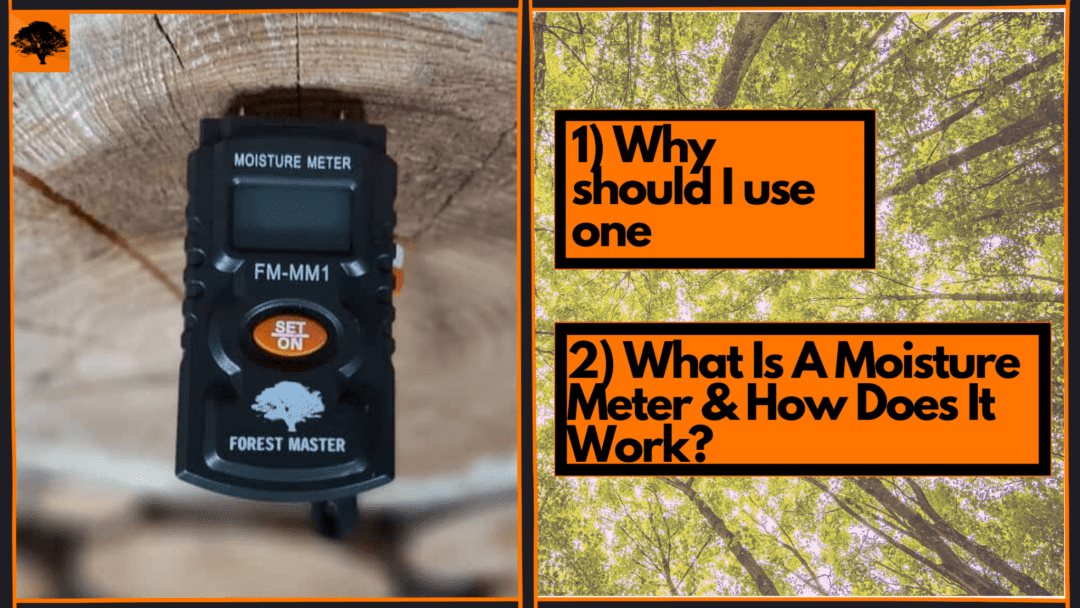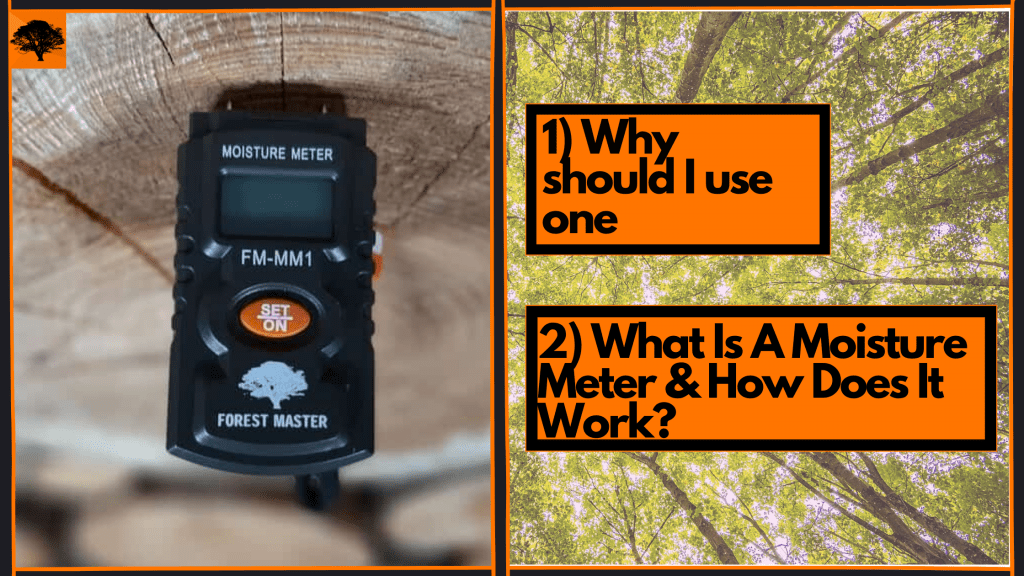 2) What is a moisture meter & how does it work?
Well, it's basic science. pin-type moistures work by measuring the electrical resistance between the two electrodes (pins). The moisture in the wood enables the electricity to flow easier, the drier the wood the more resistance. The Moisture meter takes a reading and then converts it into a moisture %.
You can insert the pins in various locations in the wood and get specific locations of moisture. This helps identify specific areas of the wood with higher moisture. As such, this helps avoid the use of unseasoned wood.
3) How to use a moisture meter?
You can take measurements from the outside of the log, but to get the best readings we suggest splitting them. That way both readings together give the most accurate possible answer. Providing the moisture content is below 25%, you're good to burn or build.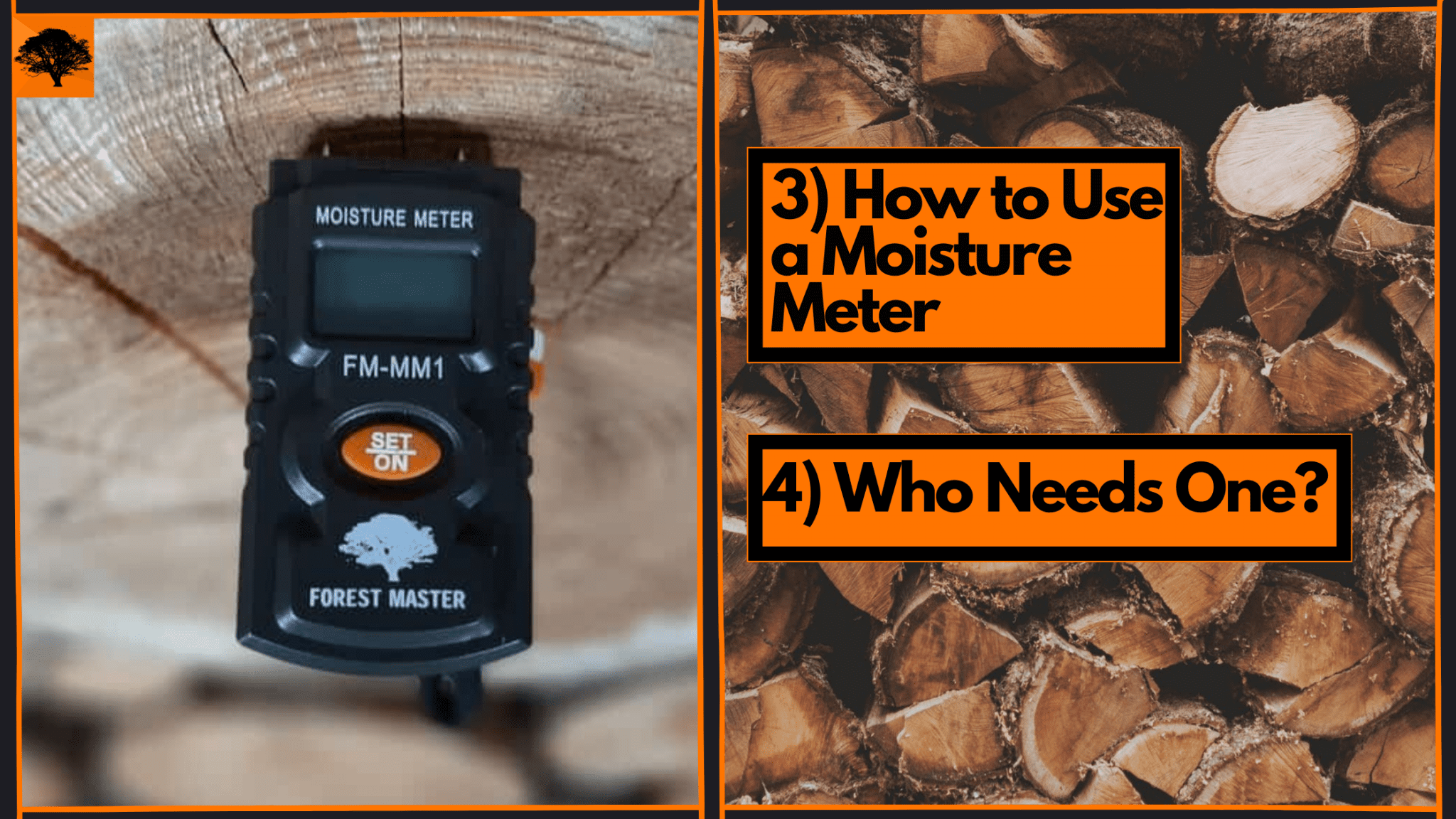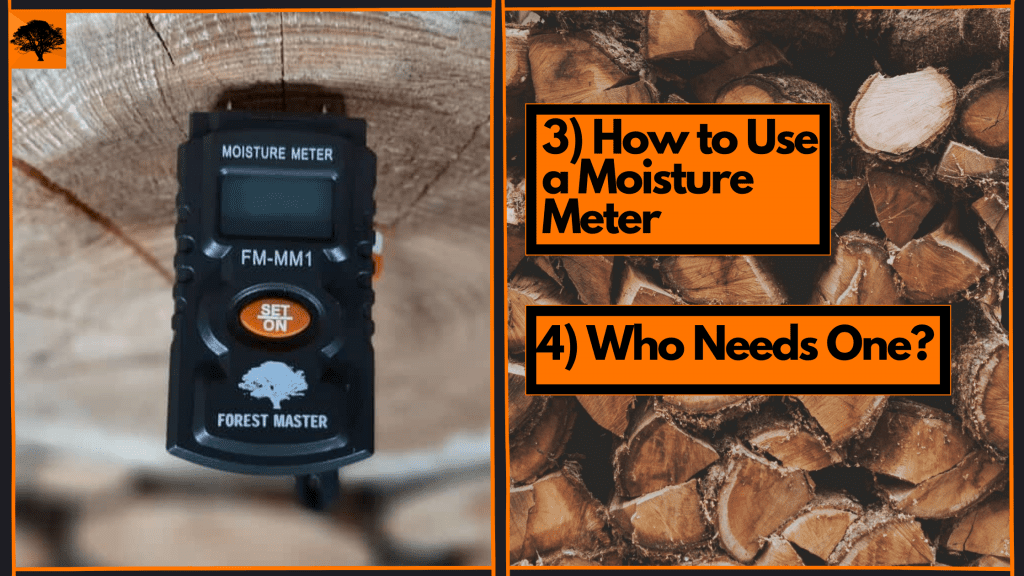 4) Who needs one?
The question is, who doesn't. Nobody wants wood changing shape after use. Particularly professionals working with it on a daily basis, imagine that conversation with a client! It's vital that wood is only used when it's at a suitable moisture content. Greenwood goes through a drying process, it initially loses its free water first (contained in the cavities). Bound water is what is contained in the cells of the wood. When lost or gained bound water causes wood to shrink, split, expand and crack. That is why it's crucial to know your moisture content before use.
But what if you simply just need firewood? Well, it's equally as important – if not more so! When you light wood with higher moisture content, the wood burns its moisture content. This means that not only does the flame not produce heat. But it releases a creosote substance which when settled in the chimney creates tar. This then begins to damage the lining of the chimney and ultimately leads to fire. Moreover, it increases the fist of fumes such as carbon dioxide; not the sort of thing you want with your dinner. A moisture meter would help prevent all of this.
There's a reason why the government introduced the wet wood ban. If you're one of the 2.5million households that still rely on hire wood – you need a moisture meter!
5) Best Moisture Meter for Firewood UK (& abroad)?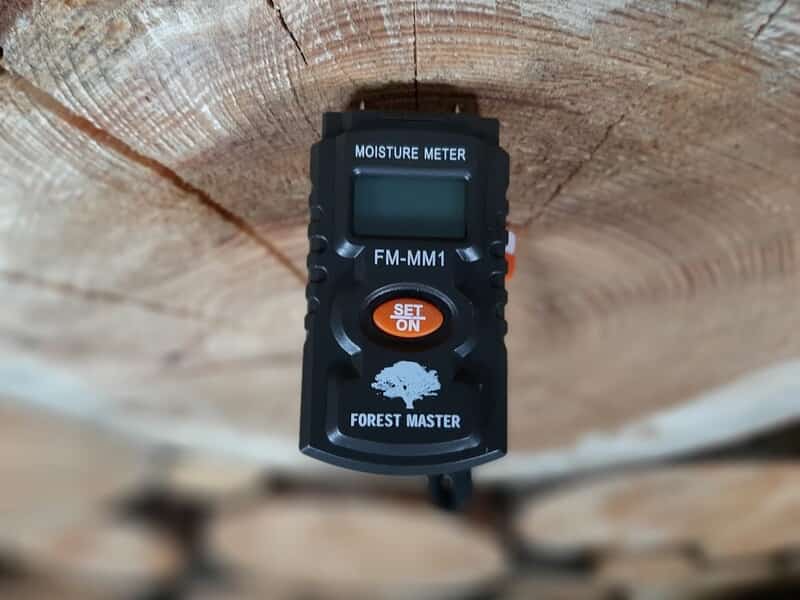 Want to know a secret? Our wood moisture meter is the best moisture meter on the market. Why? It's pocket-sized so you don't need to worry about it getting in the way. It's a log moisture meter, used to detect moisture levels in wood. But it can also measure ambient room temperatures! It's quick, simple and easy to use with a one-button operating system. Here's a quick list of its features:
Bright LCD screen – useful on those dark nights!
Easy to use & designed for one-hand operation
Auto power off with a low battery indicator – never get caught out!
2 pin probe designed for better accuracy (we've got you covered!)
Supplied with batteries – so it's ready when you are!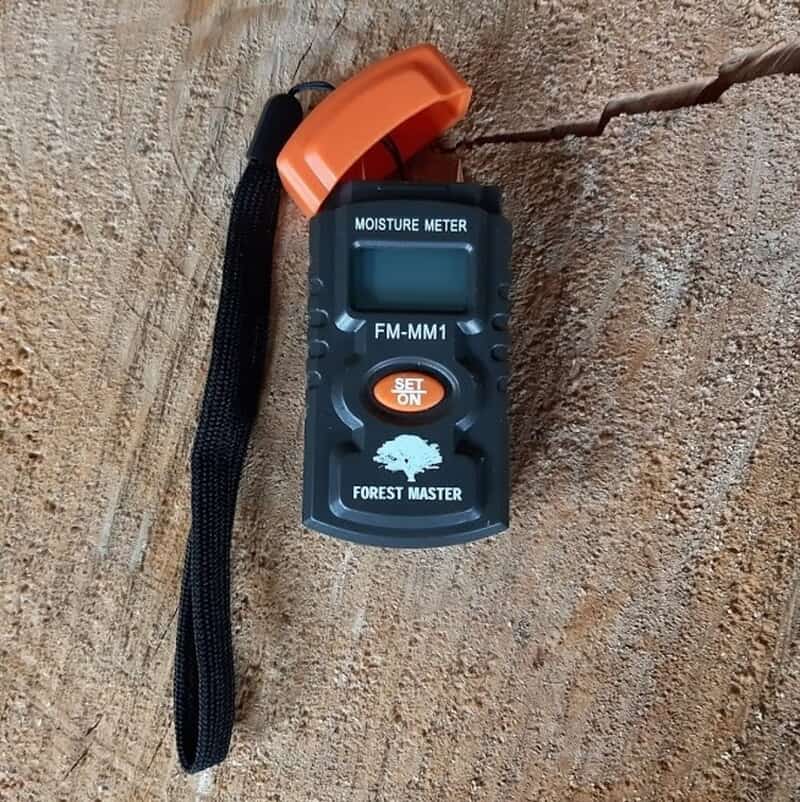 Better yet, it's discounted when purchased with a log splitter! Our 3 in 1 digital moisture meter is £19.99 or £14.99 (wpw) – peace of mind for under £20! Click here to find out more.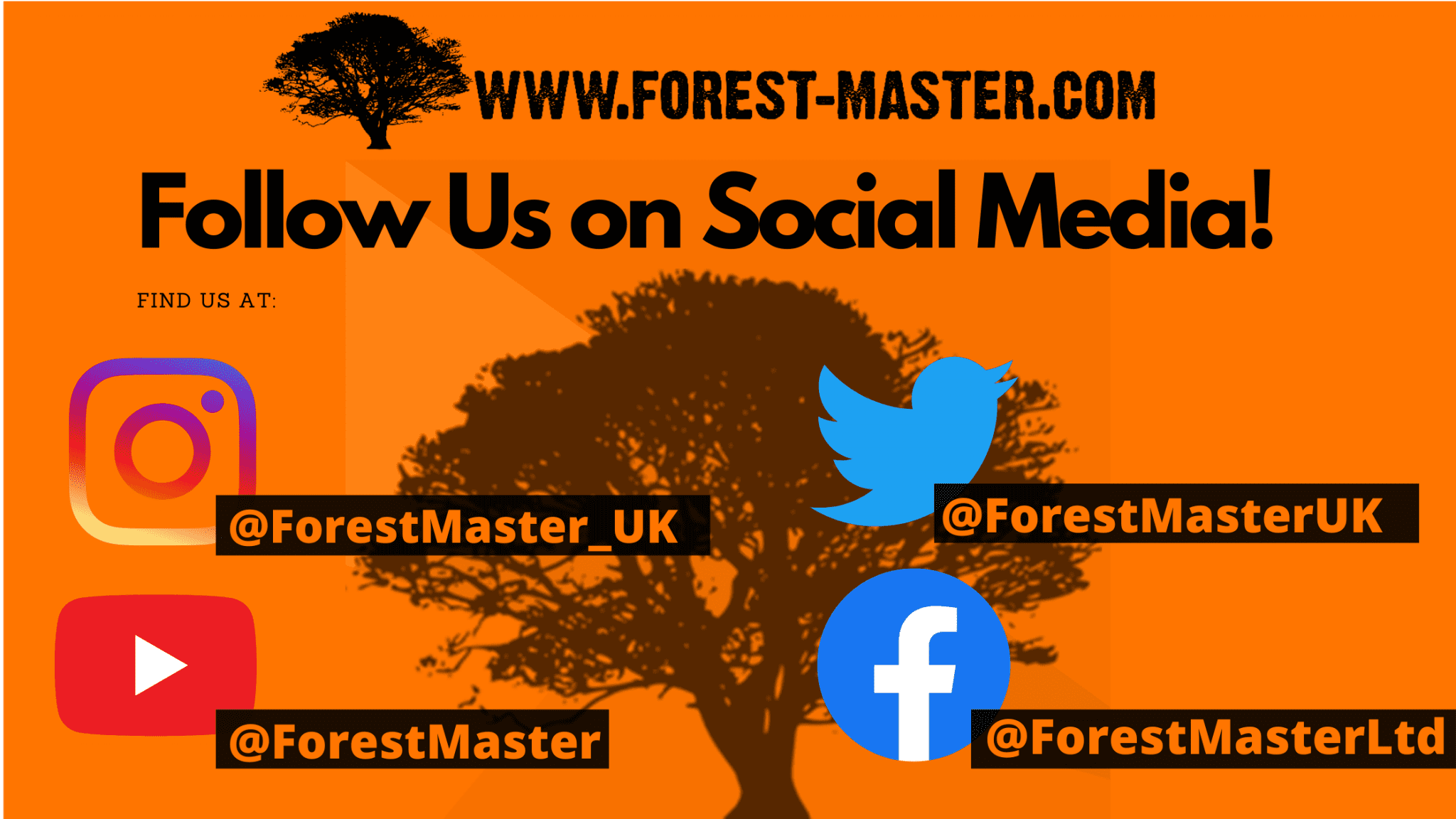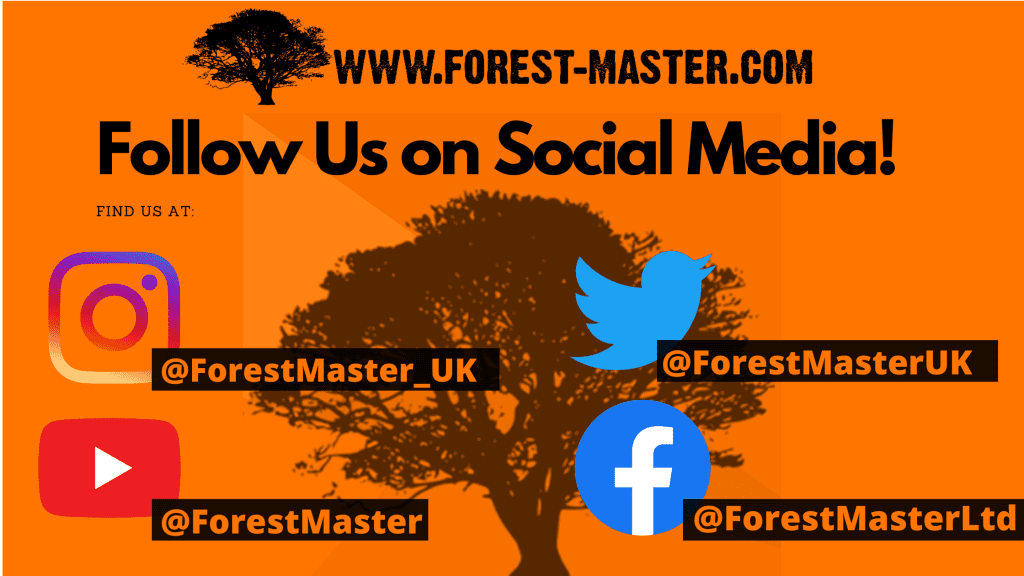 Feeling inspired to purchase one, let us know below! Also, check out our blog post on seasoned and unseasoned logs! We hope you've found this article useful if you have, comment below and let us know! Send us pictures of your chipper in action & check out the rest of our blog. Or, follow our Facebook Community group, Twitter, YouTube channel and like our page