Reading Time:
5
minutes
Last Updated on March 2, 2021 by Forest Master
Introduction:
So, you're new to DIY. Or, you're a seasoned pro looking to build your tool collection. You've got your workbench, but you're wondering is a sawhorse a good purchase. You're questioning a sawhorse vs workbench and what does a sawhorse do? Could you build one? In this guide, we'll run through why we think a sawhorse is a useful tool in your arsenal. And why in our opinion why think sawhorse vs workbench, when you can have both!
Firstly, what is a sawhorse? Well, they're a beam with four legs (like a horse) used to offer support when sawing. But that's not their only purpose when in pairs they can be used to form a scaffold. Who invented the sawhorse, who knows! But, their design has remained unchanged for centuries with a drawing of them being used for scaffold dating back to 1556. As they say, if it ain't broke, don't fix it. Moreover, they can come in a multitude of forms there are wooden sawhorses, plastic sawhorses and our favourite the log sawhorse (check out our sawhorses here).
Sawhorse vs Workbench?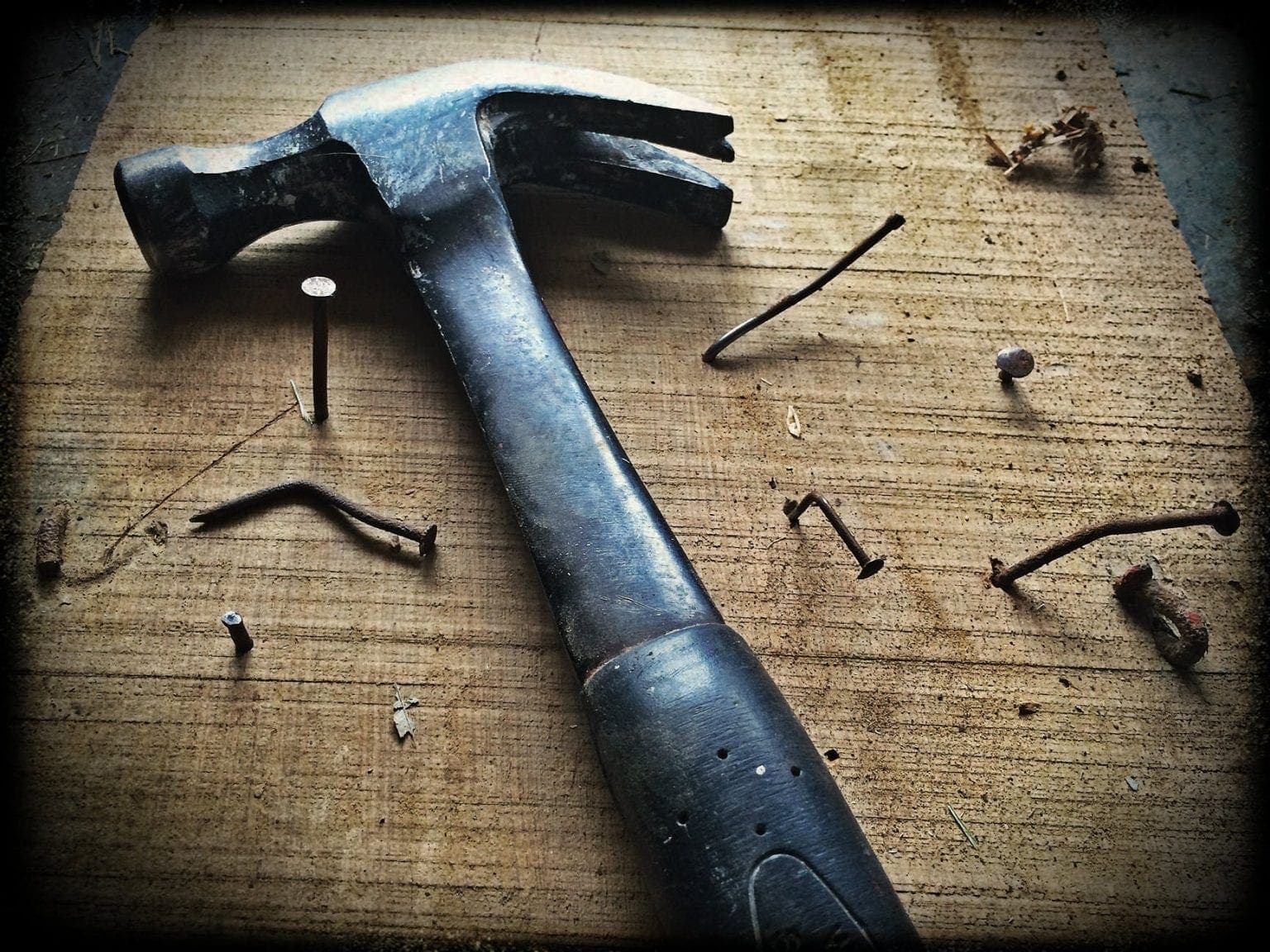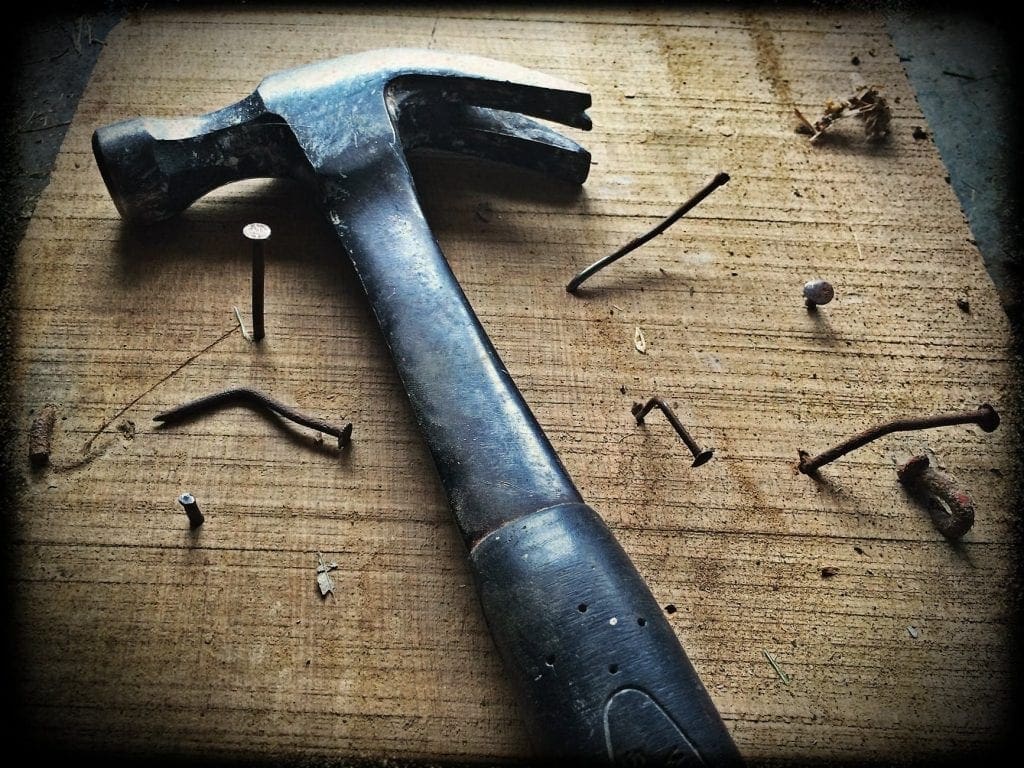 Well, my next question is what can't they do. They have a small sturdy frame which helps you cut and saw. They're quite often found in professional settings on construction sites where their multipurpose portable nature is put to maximum use. But at home, where space can often be tight is where they come into their own. Need a five-minute workbench, a sawhorse can do that. Need a quick and easy scaffold – tick. Want a drying rack, they can do that too. You can use a sawhorse for logs & even use a sawhorse for firewood. They can come out when needed and takes up little room when not.
So, rather than questioning a sawhorse vs workbench, why not have both? Workbenches are good all-rounders, but when adding sawhorses your capacity doubles. You can get the most out of your "ponies" by moving them and/or adding plywood to create a semi-permanent work station. Also, plastic sawhorses are adjustable so whether you're Stuart Little or the Green Giant they can suit your need. They're also compact in size, portable and easy to store so no matter your DIY ambitions, these "ponies" will see you through.
DIY or buy?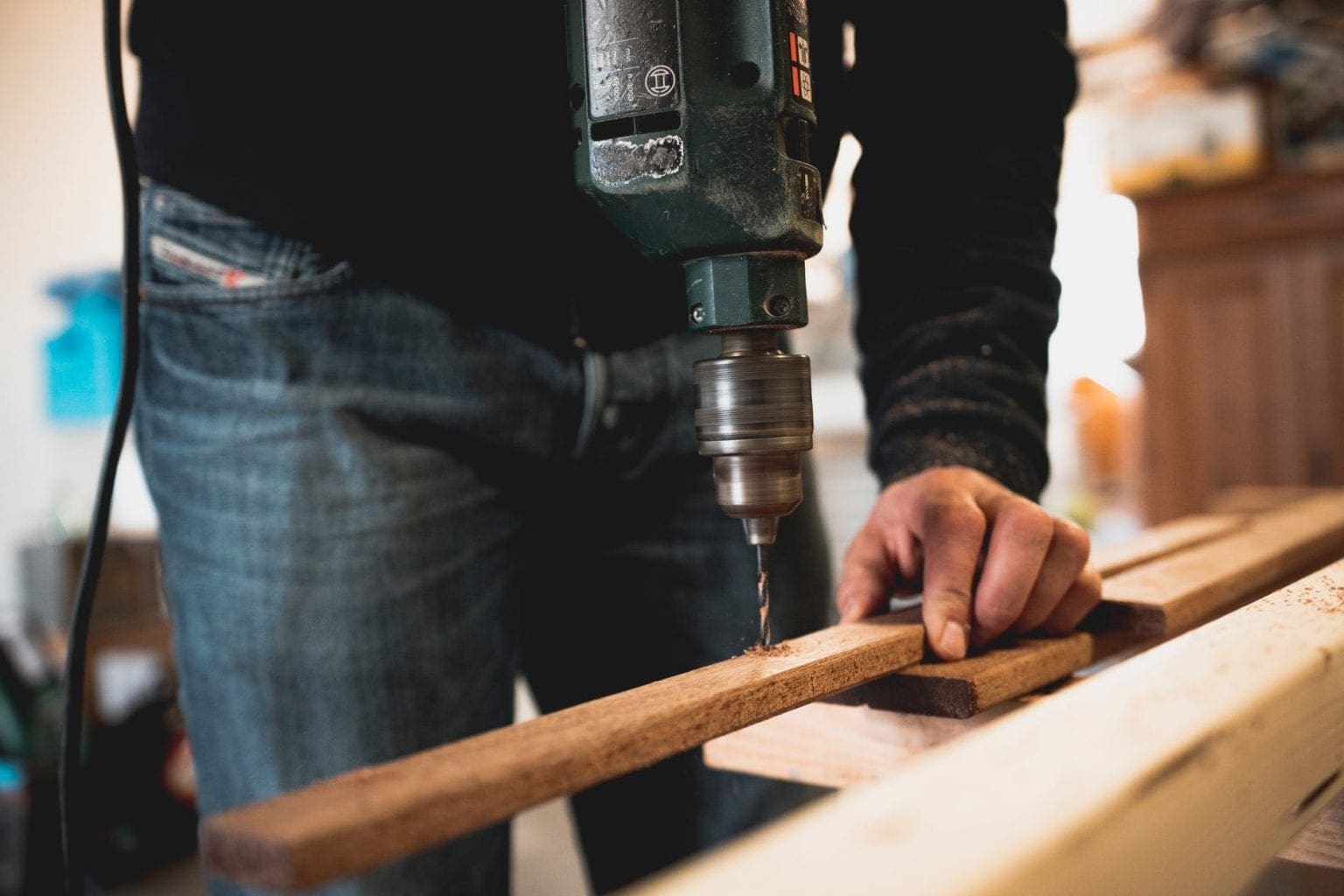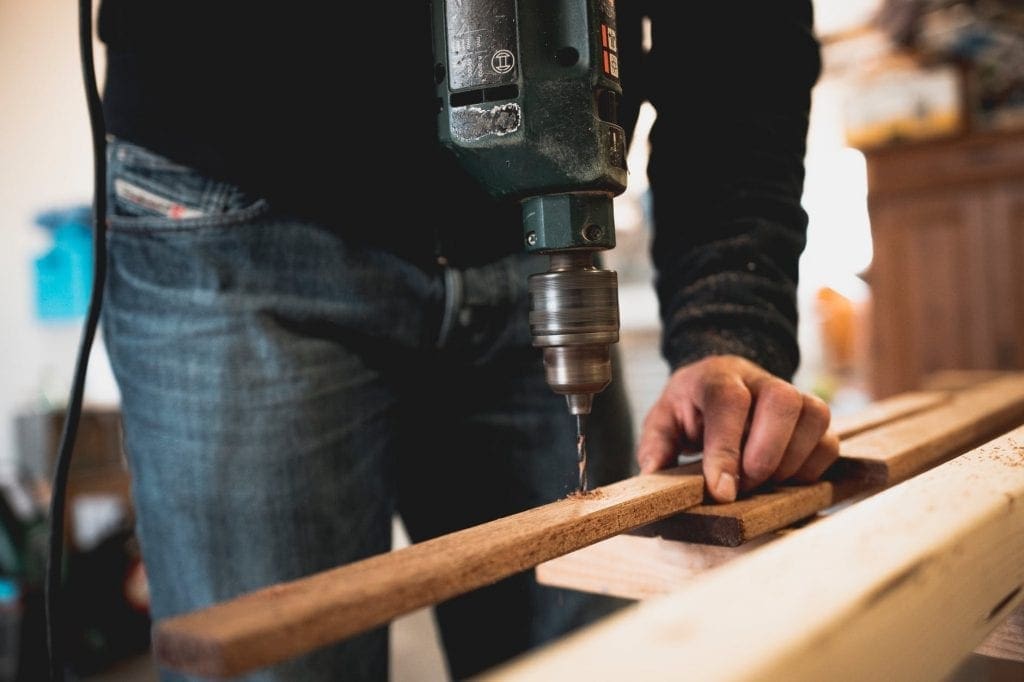 Now, if you're asking how to build a sawhorse, we don't blame you. If you're thinking of making sawhorses here are a few handy links. Want a step-by-step guide with images, click here. If you'd prefer a video tutorial for your DIY sawhorse, click here. And if you're like me and you'd rather just buy one, to see our range of sawhorses, click here.
Come see our range of sawhorse: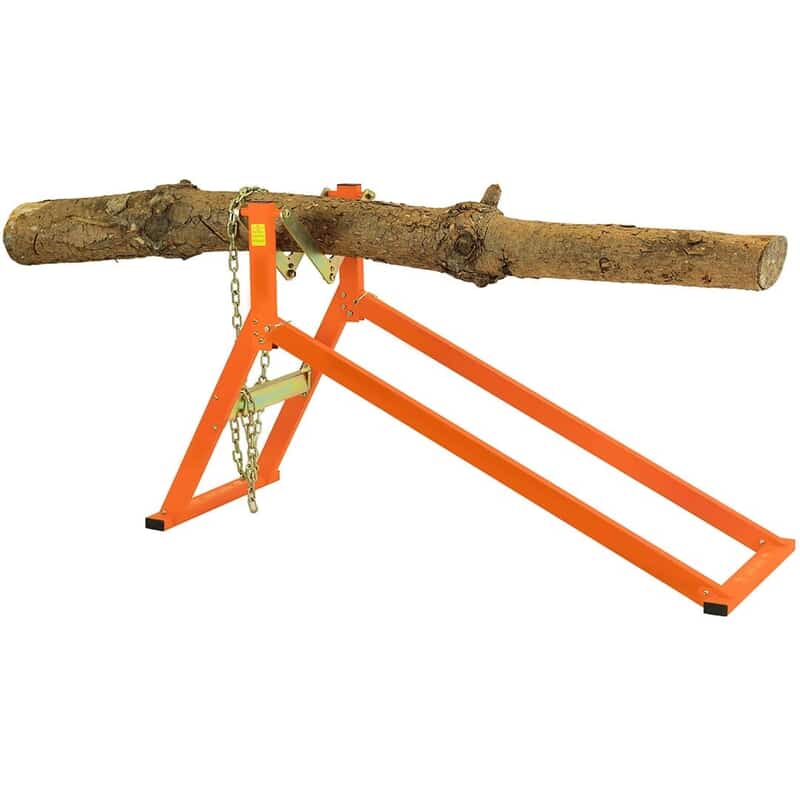 Why have normal, when you can have ultimate – our thoughts exactly. Our Forest Master Ultimate Sawhorse beautifully blends heavy loads (up to 300kg!) with a lightweight & portable design. Moreover, it's designed to make one-man operations simple with a unique chain locking method and a toothed v clamp log securing system. Better yet with minimal assembly and a simple fold design that allows for easy transportation and storage – you really can have it all! Want to see more, click here!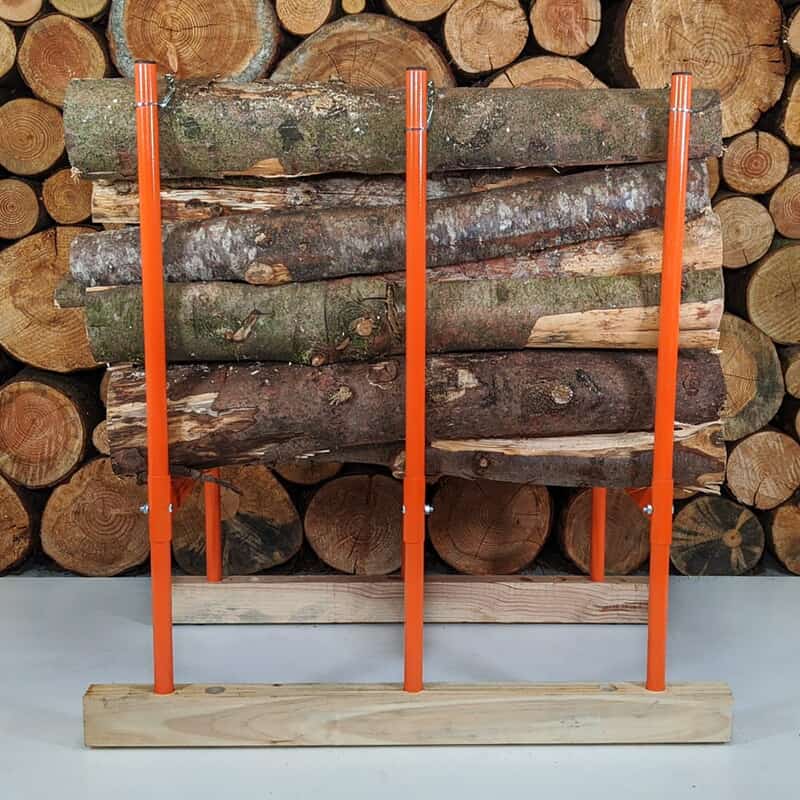 Want something modern and cutting edge? Well, new to 2021, our Forest Master Bulk Log Saw Horse 3 is worth checking out. Capable of not only securing multiple branches at once, but it can also prevent logs from moving during the cutting process. Its cutting edge design means that not only can you cut more logs, but both you and your chainsaw are safer when doing so. Furthermore, with a neat and compact design, it enables quick dismantling, transportation and assembly so it's great for all your logging needs. Perfect right? Click here to see more. Want to see what came before? Check out the Bulk Log Saw Horse 2 & the Bulk Log Saw Horse and Log Stand 4 (able to be customised to any length!).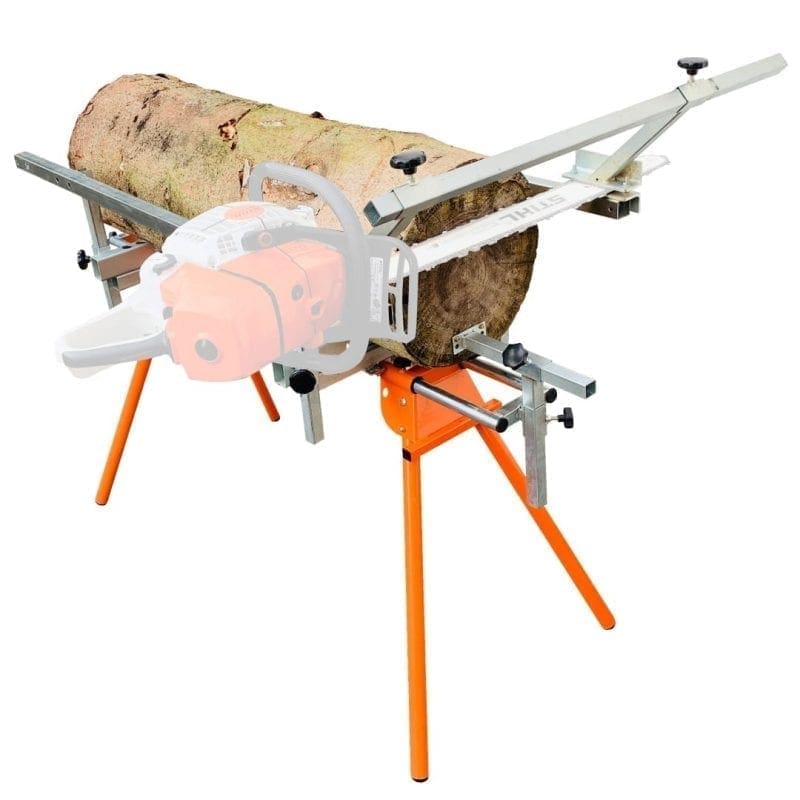 Looking for the ultimate jewel in your crown? Remember when we said don't think sawhorse vs workbench – think both! Look no further than the Universal Sawmill Station – Sawmill, Sawhorse & Workbench. This all in one solution can be mounted vertically or horizontally and can handle logs up to 1450mm long & 520mm wide. It's designed to enable the perfect horizontal cut and its telescopic guides allow multiple cutting performance without even adjusting the wood. It is designed to prevent bar movement and distortion in the cuts. It's so versatile that the chainsaw can be mounted in a vertical position and it can be extended to handle logs of up to 6 metres. With this in your arsenal, the possibilities really are endless. Want to know more – read our blog post about it!
Let us know what you think!
Got an opinion on this discussion? Comment below! We'd love to see your sawhorses in action, did you make your own DIY version? – send us a picture! And be sure to follow our Facebook, Twitter and YouTube to see our latest products and deals!