Reading Time:
8
minutes
Last Updated on October 29, 2021 by Forest Master
When buying a wood chipper, you must first consider a number of factors to decide which brand, type, power and price you want to pay. This complete guide to buying a wood chipper will help you to understand all the advantages, disadvantages and other factors you must take note of before committing to a purchase.
Yard work and gardening can be slow, tedious and quite frankly sometimes not worth the effort. Every year you're left with an abundance of leaves, empty branches and the dreaded task of cleaning up your garden.
What to do with the leaves? What to do with the branches? Burn them? Take them to a disposal site? I have a simple solution for you, invest in a wood chipper!
A wood chipper takes care of your leaves, branches and hedges as well as providing you with an invaluable resource in chippings and shredded leaves which are great for use for leaf moulds and composts.
What is a wood chipper?
The main function of a wood chipper or garden shredder is to reduce garden waste. It doesn't matter if you're a professional or a garden enthusiast, a chipper is an essential machine and invaluable tool for reducing garden waste and producing great resources for the garden.
Achieve a tidy garden or yard which looks great in a very short period of time using minimal effort.
Types of wood chipper
There are a few varieties of chipper which are available for domestic and commercial use.
If you want a domestic machine which is a great all-round tool for every type of foliage/wood, then you more than likely will want to look at a chipper shredder.
Electric Wood Chipper
An electric chipper is typically lightweight and relatively small. The compact frame allows them to be pretty easy to store and manoeuvre around.
With an electric chipper, you simply need to plug the machine into an outlet and away you go. You don't need to worry about petrol or oil. Without the requirement of oil, it also means that you could use your chipper inside of your garage if you wanted to, without worrying about exhaust fumes.
You do, however, have to worry about where you wish to use your machine. If you want to use it in the garden, you must be mindful that you may need an extension cord. The longer the extension cord the more power the wood chipper will lose.
An electric chipper usually means less maintenance, but also less power. Of course, electric chippers also have the benefit of being emission-free and quiet.
Petrol Wood Chipper
If you have a serious amount of hard and softwood to get through, then a petrol wood chipper is probably your best bet.
Petrol engines are typically just able to produce more power than an electric motor would, meaning they're better for tougher branches. Additionally, the faster the drum spins, the finer the chip you'll produce.
If you have a fair few acres, it's also probably best to be able to take your chipper directly to the fallen branches and leaves. With an electric model, you're limited to the size of the extension cable and we don't recommend extending over 10m long or the chipper will simply lose too much power.
To put it simply; If you need to perform consistent heavy-duty chipping tasks, then go for a petrol wood chipper. If you want to use your chipper once or twice a year for more lightweight uses then go for an electric wood chipper.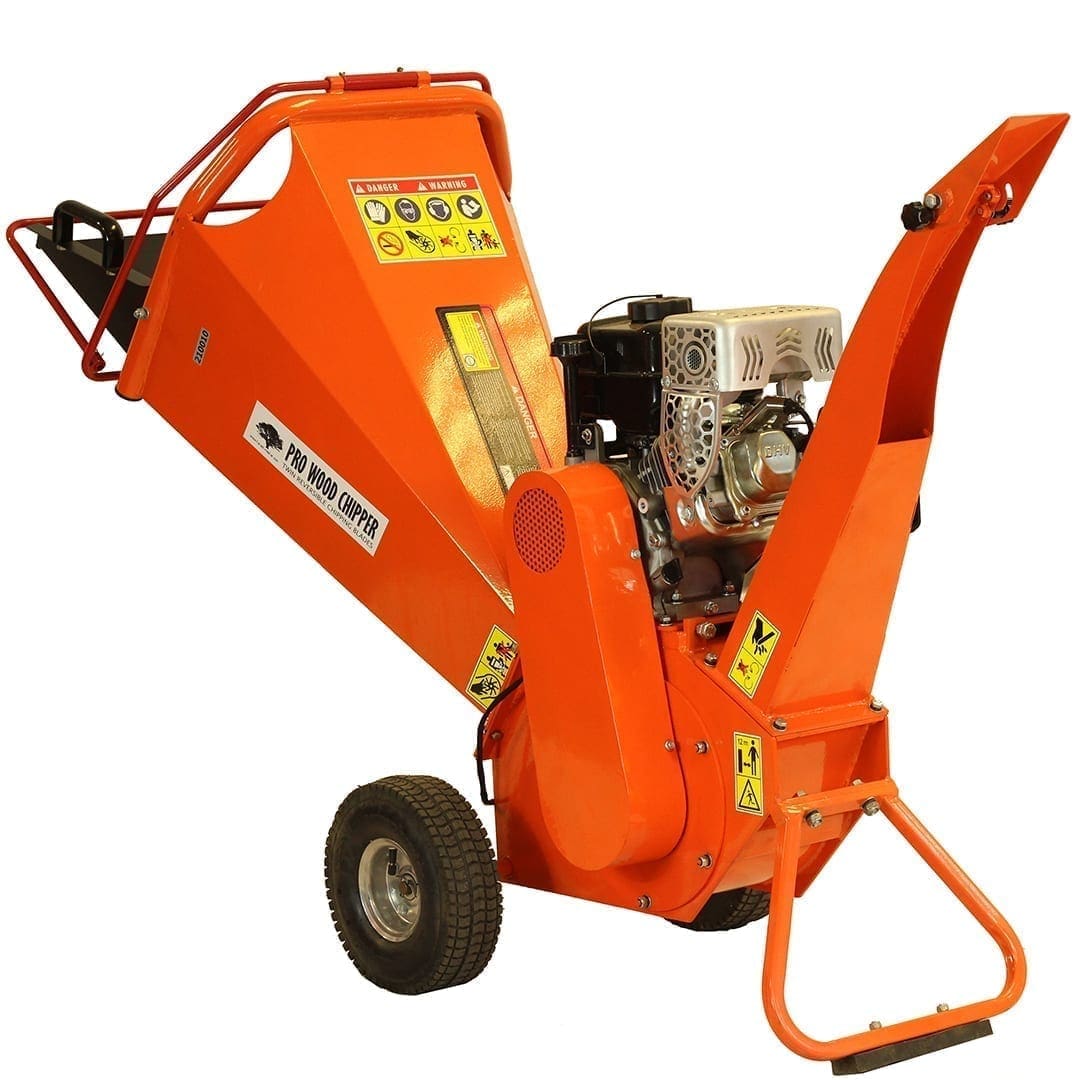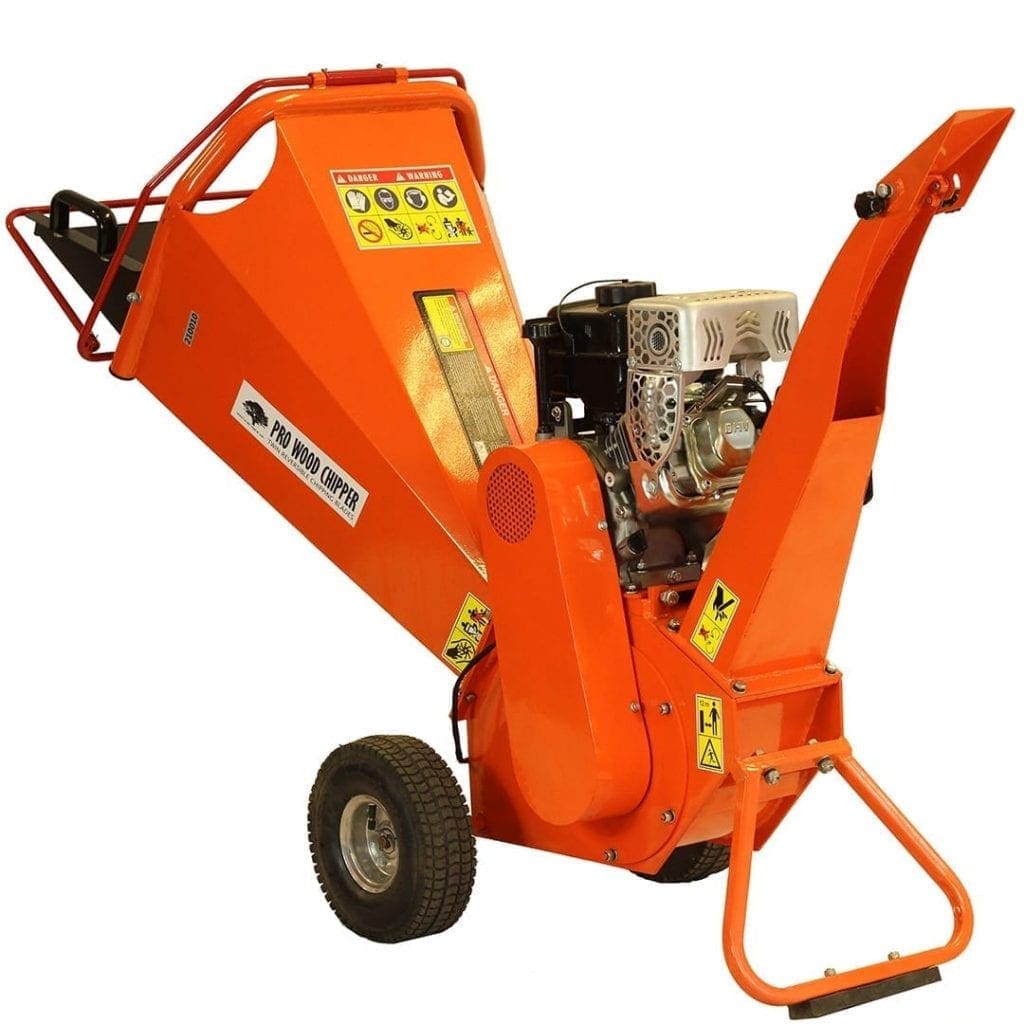 Check out our blog post on how to maintain your petrol wood chipper for more information.
What should you look for?
Feed Capacity
The feed capacity is one of the most crucial elements to look at when ordering a wood chipper. The feed capacity is the limit of wood in which the chipper is able to perform effectively.
You need to carefully look at the diameter size of the branches in comparison with the wood chipper you are looking at buying.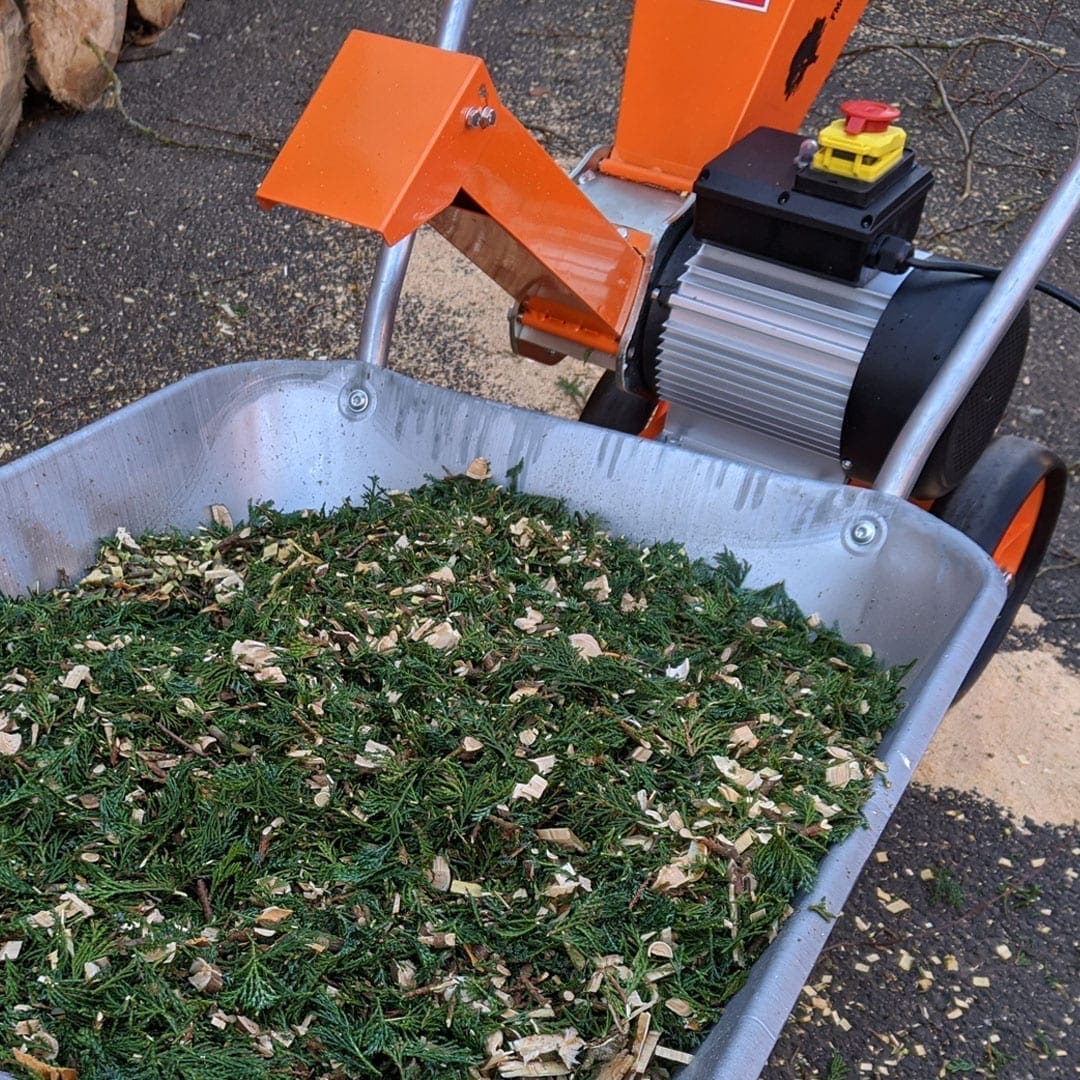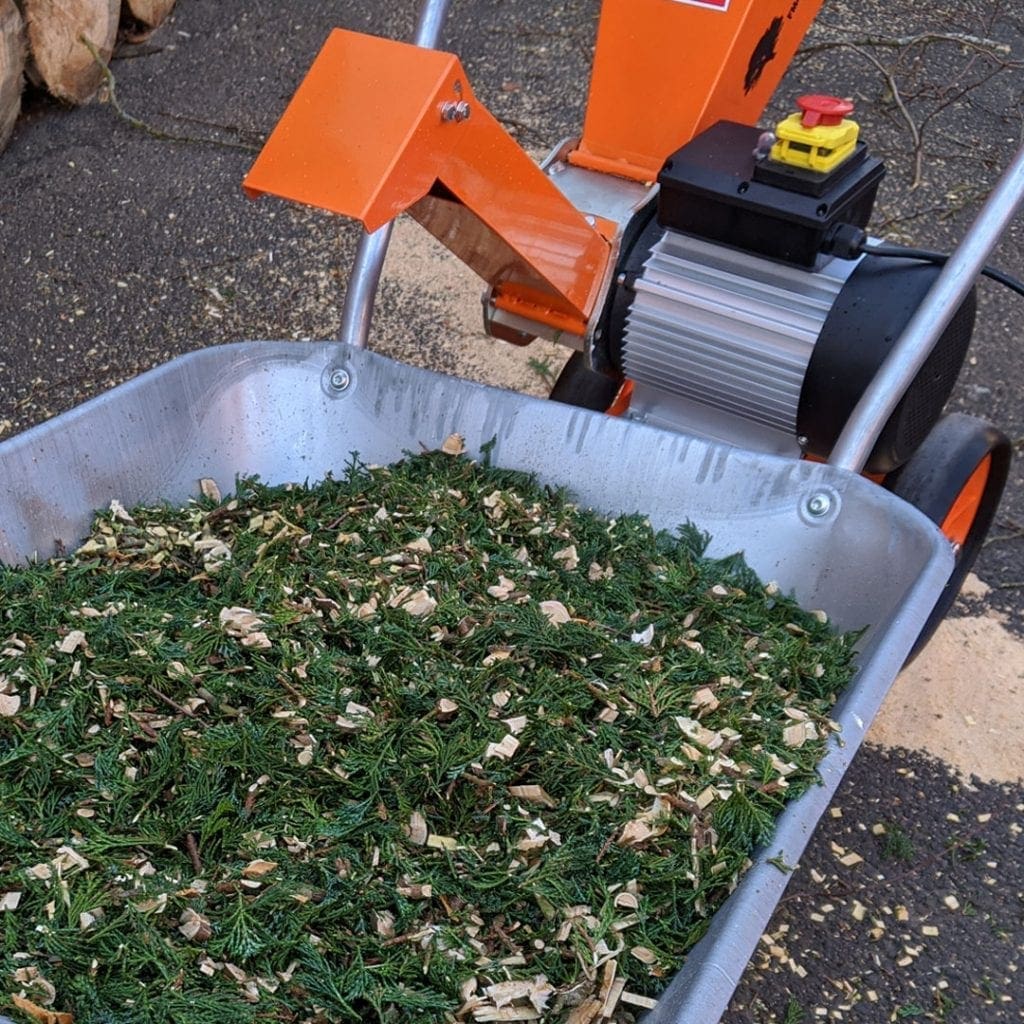 For e.g., if you have branches which are 3 inches in diameter, then you will want to look at a chipper which has a capacity of up to around 80mm.
If you're buying a wood chipper for domestic use, then typically you won't require a wood chipper with a capacity of over 100mm. This is because any branches over this size can usually be utilised for log burners without to chip them down.
Power
When selecting the power of the wood chipper, you will be looking at the horsepower (HP) that the chipper is able to produce.
It's difficult to say what HP you will require but it depends on the kind of wood you're going to be chipping and the type of drum that the chipper utilises.
If you're cutting wood which has been left for a long time (seasoned) then you will likely want a higher powered chipper.
How much storage do you require for the wood chipper?
Where are you going to be storing your chipper? Chippers vary in size, ranging from our compact wood chipper series which is smaller than an average wheelbarrow right up to a commercial sized chipper which are often the size of large trailers.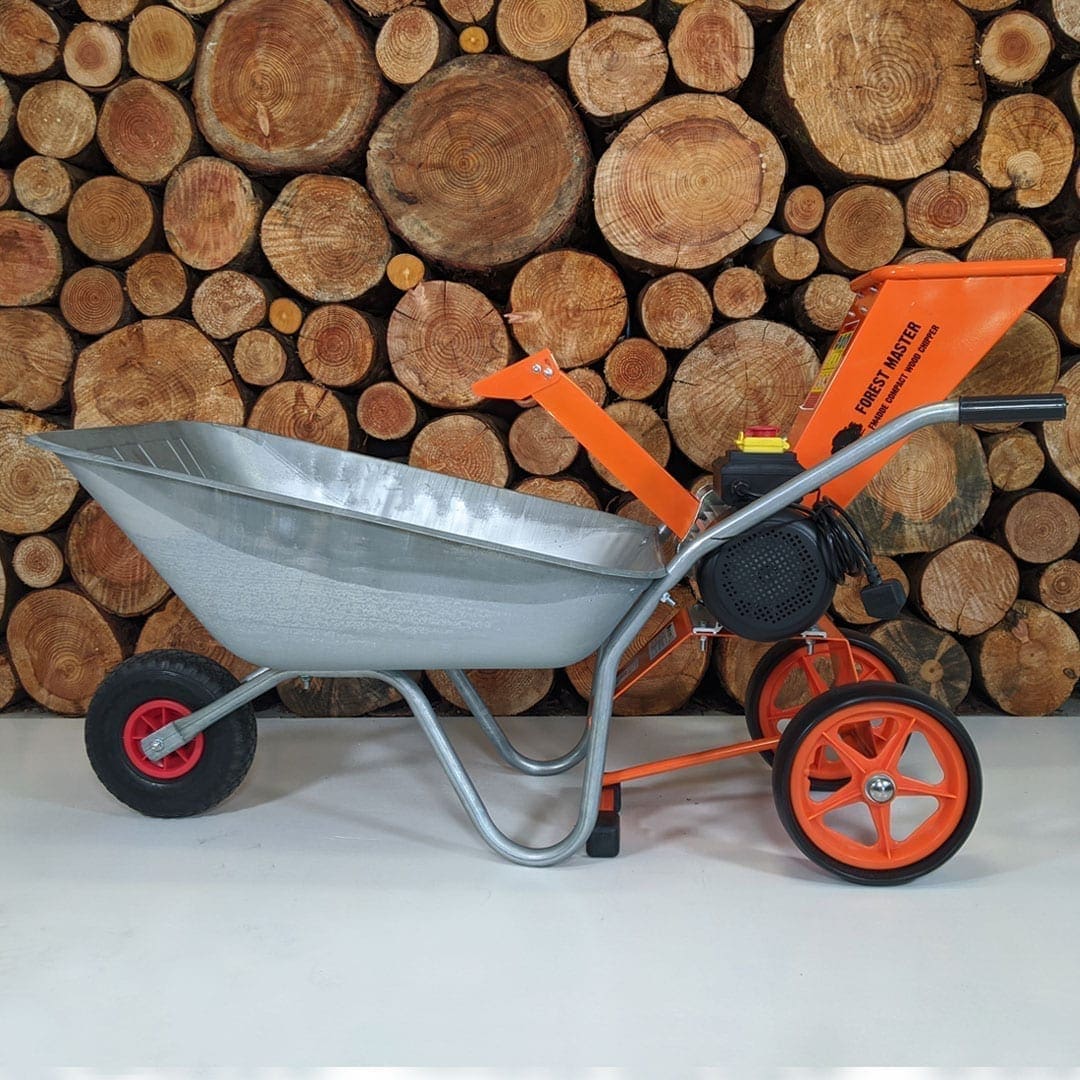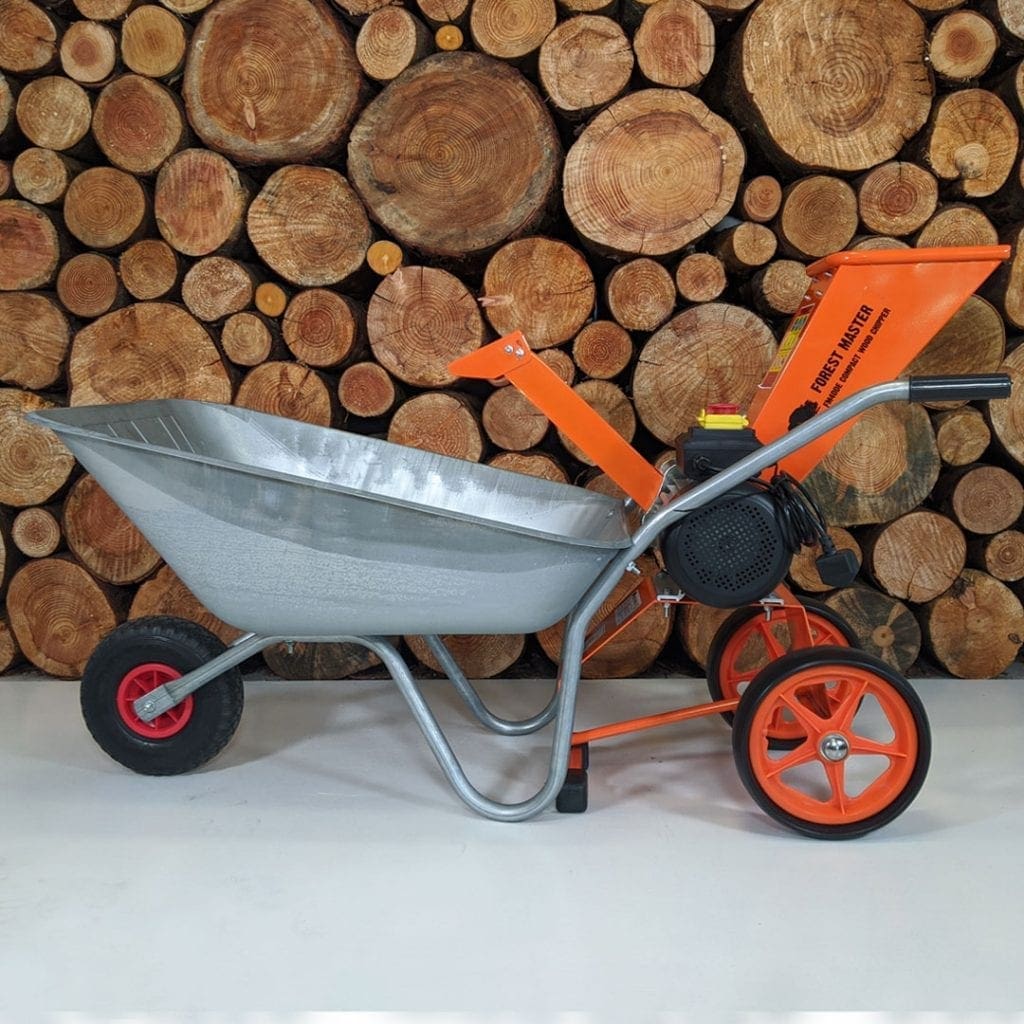 You need to consider how you're going to store your chipper as well as how much room you actually have in your garden.
Warranty
Warranty is quite an important element of buying a chipper, you want to be sure that if anything does go wrong with your machine that you will be able to get it fixed without additional cost.
However, you must also look behind the warranty and look at the service provided. Our Forest Master Chippers guarantee a lifetime service of expert technical advice. It doesn't matter if you bought your product 10+ years ago, we are still here to help with any technical help you could ever need.
Often, companies will outsource this technical help or have no actual technical knowledge of the machine they're selling. This could result in countless faults and errors with your machine over the years to come.
Wood Chipper Spare Parts
As well as the warranty you receive with your product, you also need to look at the availability of spare parts. Wood chippers last a long time and aren't a cheap piece of equipment, you need to be sure that you'll be able to source spare parts for the machine if you should ever need them. This includes the likes of replacement blades and belts. You can find out more information regarding the general maintenance of a wood chipper by checking out this article.
At Forest Master, we stock all the necessary spare parts for all of our machines. This ensures that you'll never be stuck with a faulty or underperforming machine.
Manoeuvrability
This ties in with the design of the wood chipper, if the purpose of the chipper is for lightweight domestic use, then you probably only want a small machine which can easily fit away in a garage or shed.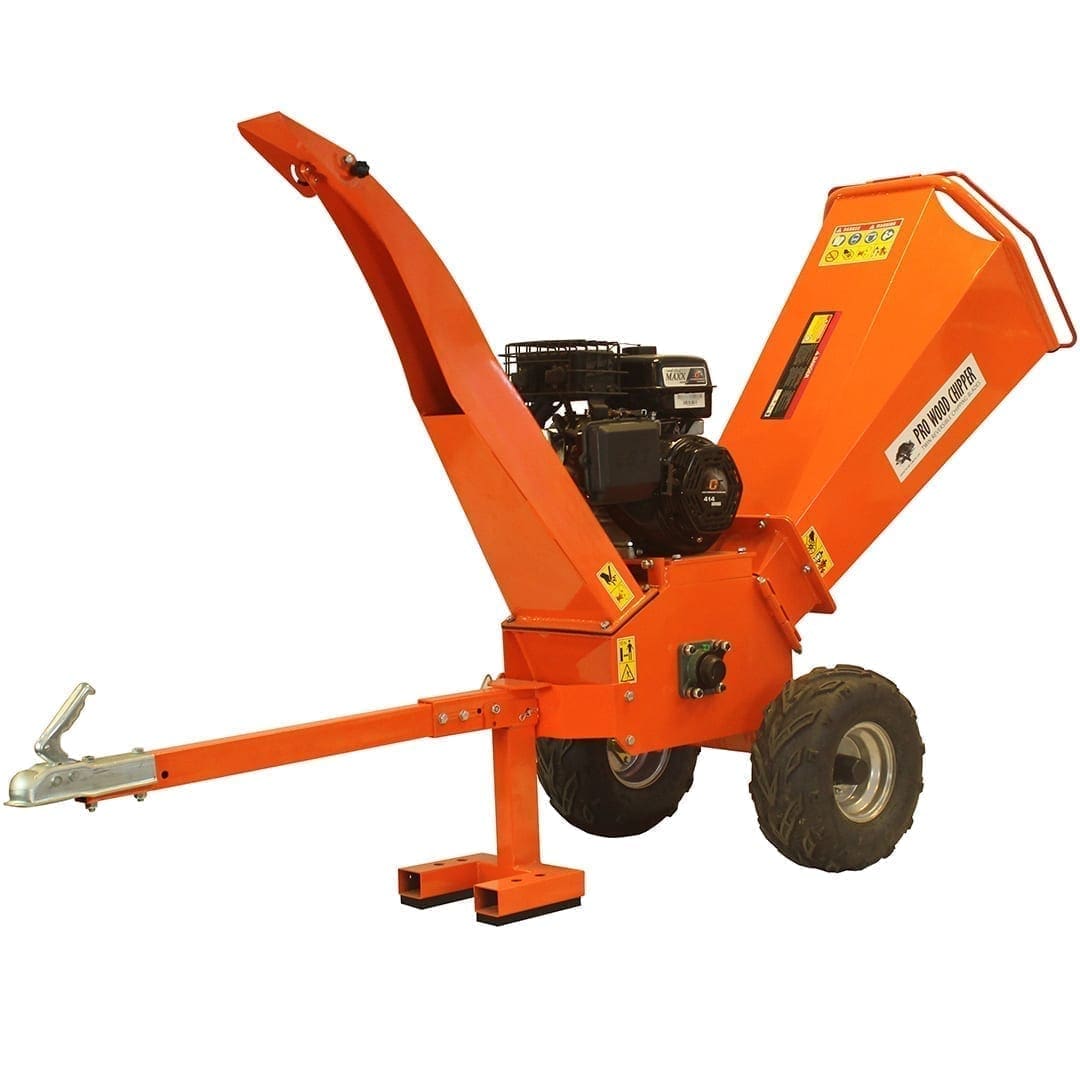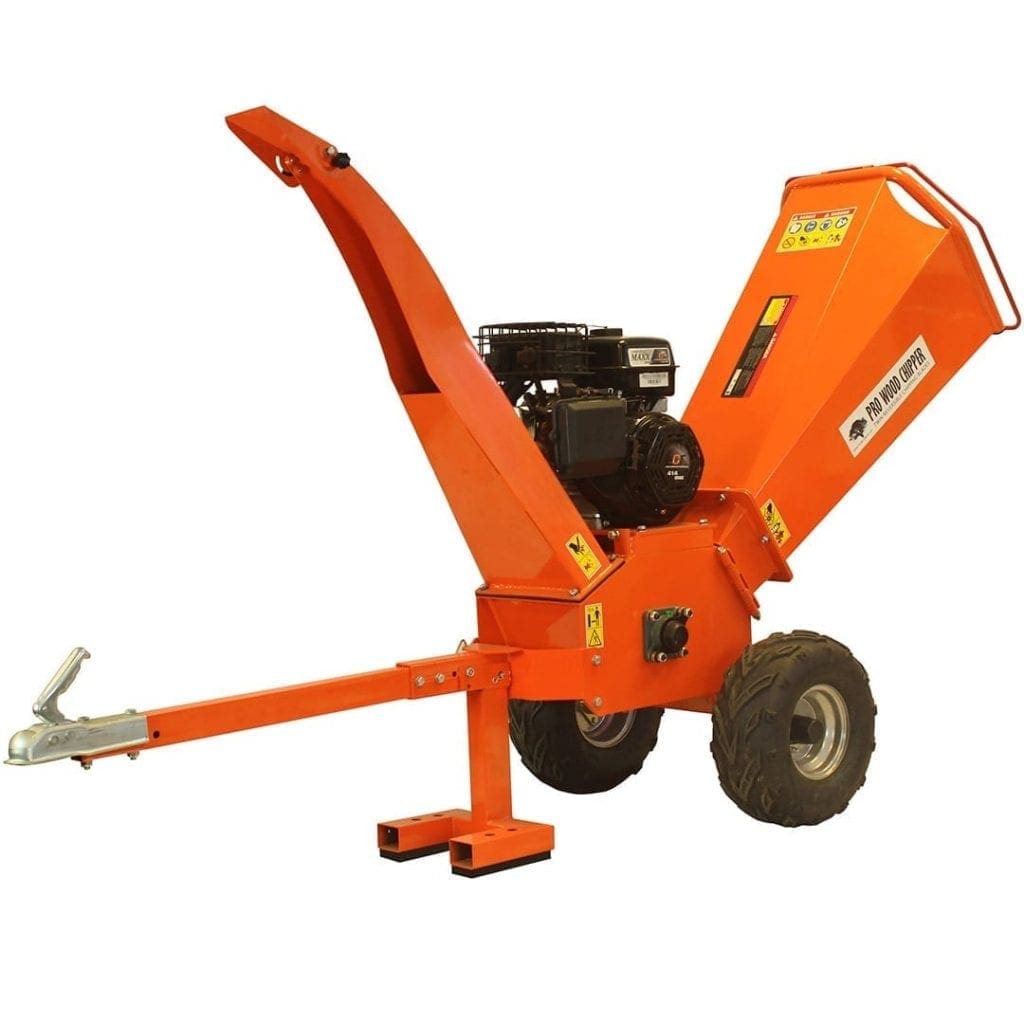 If you're going towards more commercially sized machines, then you'll likely want to start looking at chippers which are fitted with tow bars and such for better manoeuvrability.
Additional Features
The last thing to consider is the added little benefits and features which really sell the machine and make it unique and worth your money.
How many decibels is a wood chipper?
While it may not be your first thought when buying a wood chipper, you should definitely consider your neighbours in the equation. If you opt for a bigger machine, it's likely going to carry more noise.
Operation of our compact wood chippers produces 90db. On average, a wood chipper produces around 107dB. For comparison, this is a similar volume as loud orchestral music or a jet flyover. It's important you wear ear defenders to protect your own hearing, but you will also need to consider the environment in which you'll be using the chipper.
Once the level of dB starts to reach 90-100, there is a very high risk of long term hearing damage.
Unique Features
For e.g., Forest Master wood chippers are equipped with a patent-pending design that allows direct access to the drum of the machine. The hinged hopper and chute allow quick and efficient access to the drum. You only need to remove one or two bolts to gain access in order to clear out any blockages or perform any maintenance. This means your chipping downtime is virtually non-existent.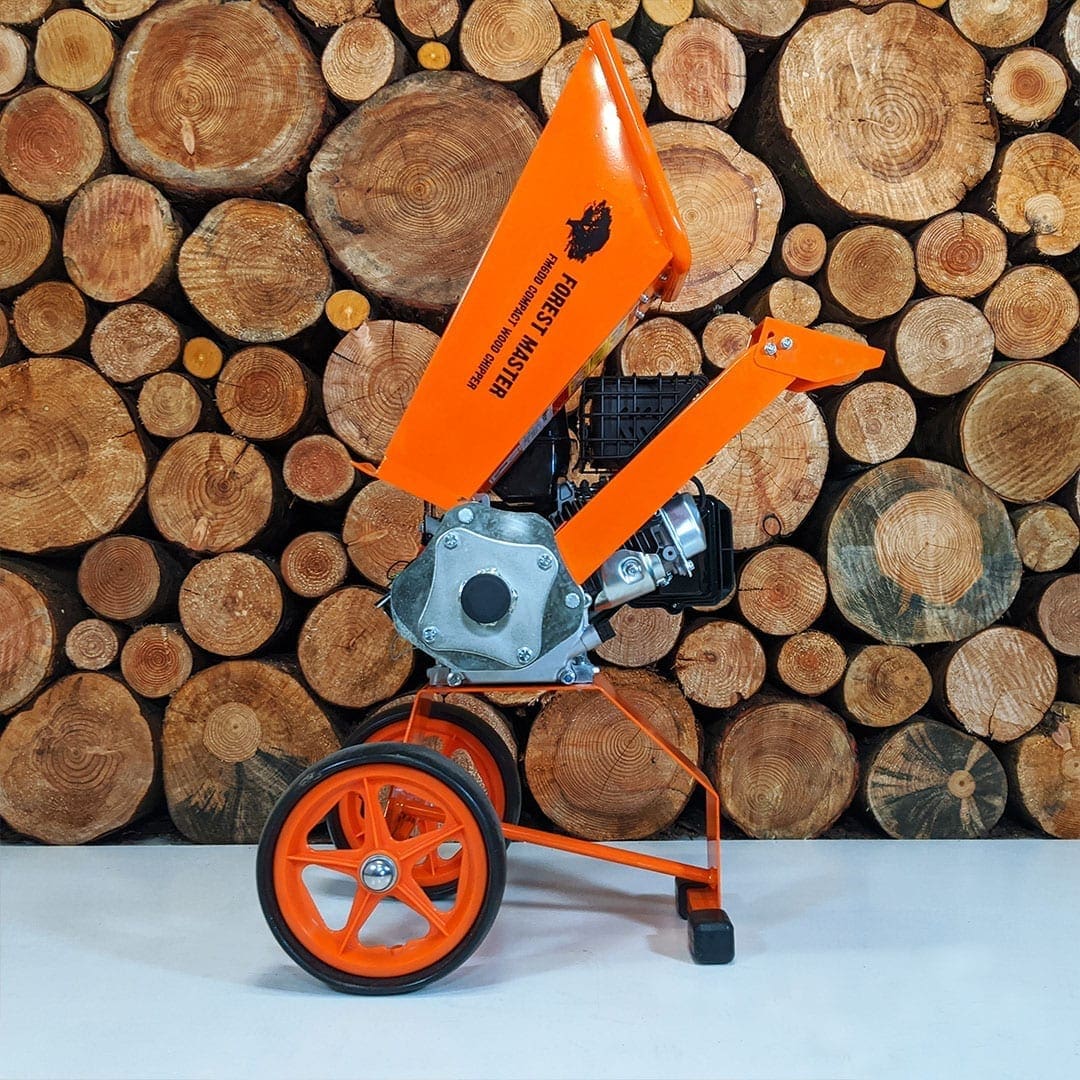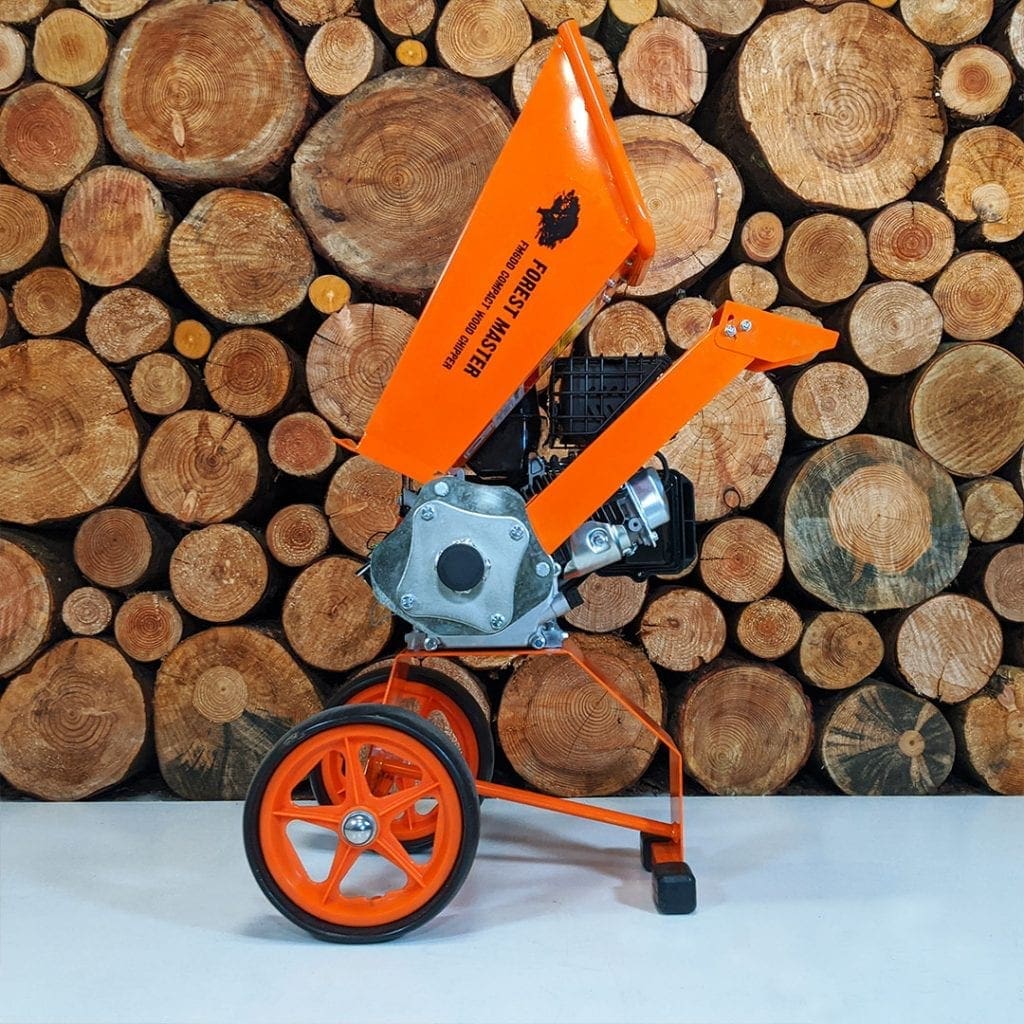 Our chippers are also equipped with reversible blades. Reversible blades enable twice the life span of regular blades, as soon as one side starts to wear you can simply flip them around and gain a new life.
Once you've got your wood chipper and you're happily on your way chipping your fallen/cut branches, be sure to take a look at our blog post on how to utilise all of your leftover wood chips!
You can find more Wood Chipping videos on our YouTube page.