Reading Time:
4
minutes
Last Updated on August 11, 2022 by Forest Master
We may be biased – but we're firm believers that every man, woman or child should incorporate some form of gardening into their life. As well as providing a great way to get some fresh air and exercise, gardening is not just about plants – it's about caring for something that needs love, attention, and care.
Let's take a deeper look at the proven health benefits of gardening.
What are the health benefits of gardening?
According to the National Gardening Association, gardening has many health benefits. It is an excellent way to improve both your physical and mental health.
It provides you with an outlet to get some fresh air and spend time outside. Gardening has been shown to decrease the amount of depression, anxiety, and stress in people who are suffering from these issues.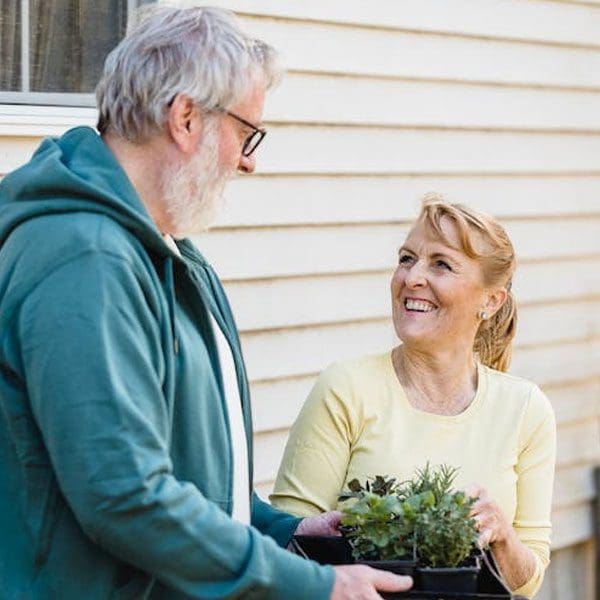 There are many ways to relieve stress, but we can't look past gardening. It is a pastime that can be enjoyed by all ages and it has so many benefits. The act of gardening has been proven to release endorphins and serotonin in the brain, creating a natural way to relieve stress and anxiety.
If you're based in an urban area, it also presents you with an opportunity to feel more connected with nature. This is also part of the reason why allotments are becoming increasingly more popular within the UK.
Is gardening good for your immune system?
There are many ways that gardening can improve your immune system. One of the most important ways is by improving your vitamin D levels. Vitamin D deficiencies can lead to various health problems, such as muscle weakness, depression, and cancer. As previously mentioned, gardening also provides the physical activity aspect which can help increase immunity and reduce the risk of cardiovascular disease, diabetes, and obesity.
Does gardening have risks?
As with any exercise or strenuous task, of course, there are some risks involved and the correct measures must be taken in order to minimise the risks in the garden.
The hours spent kneeling, crouching and bending over in the back garden or allotment can put a strain on your back, as well as the age-old question of how much sun is too much sun?
It's vital that you take the proper precautions and restrain from pushing yourself too hard. You should give yourself a break every 30-40 minutes, being sure to correctly stretch.
Exposed Sun Exposure
As I'm sure you're more than well aware, extended sun exposure is incredibly bad for your skin. When working in the garden you must ensure you're wearing sunscreen (even if it's cloudy!), wearing adequate cover from the sun such as a hat or long sleeves and keeping well hydrated. However tempting those glorious afternoons in the sun may be, stay well away from alcohol and caffeine.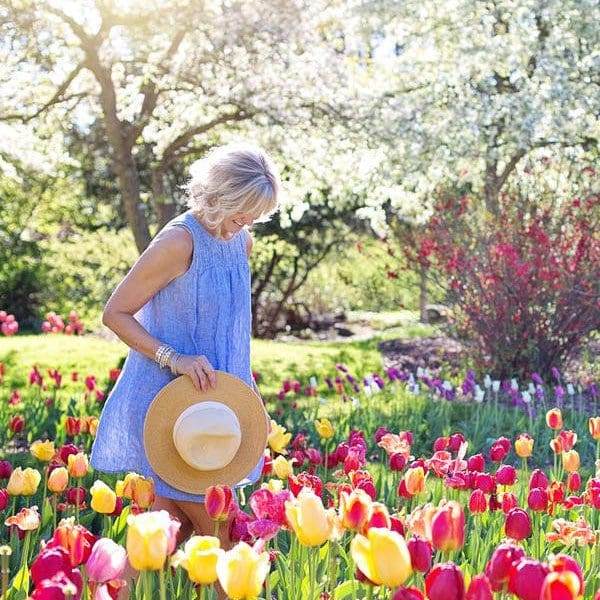 Aches and Pains
We've all been there; getting caught up in your work and ignoring the screaming signals your body sends through your back and joints. One of the best investments you'll make when working in the garden is a portable kneeling stool.
95% of your time working in the garden is going to be close to the ground; you need to protect your joints, knees and spine!
Cuts, Scrapes & Insect bites
Thorny plants, gardening tools and nasty bugs; are just a few things which can make a dash for your skin and put a sharp end to your afternoon. Please make sure you always wear thick gardening gloves and strongly consider renewing your tetanus shot. Typically, it's recommended you have this every 10 years.
It's also worth strongly considering investing in some highly-rated insect repellent. When you're working with soil and plants, it's highly likely you'll be exposed to bugs. It may be a personal preference, but I always ensure that my pants are ticketed into my socks and I thoroughly check myself before going back inside to make sure I don't invite any creatures in with me.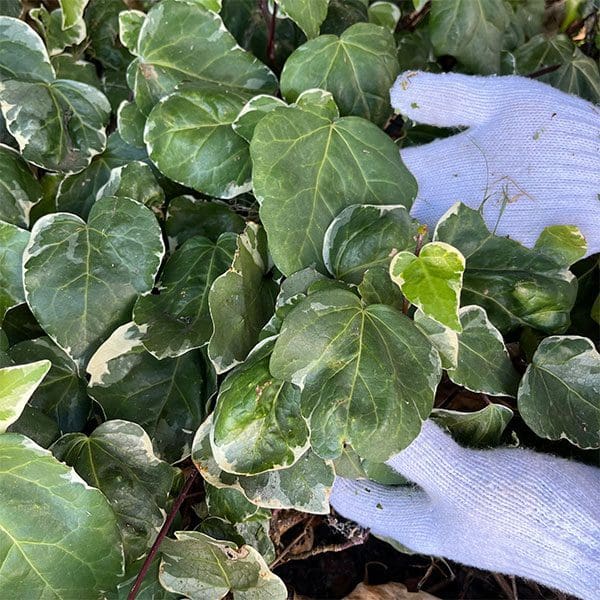 Key takeaways
Gardening is the perfect outlet for giving yourself an excuse to get outdoors and interact with your environment. You should take the proper precautions and be wary of the rare but very possible dangers when in the garden. However, as long as you're aware of the dangers they pose very little threat.
In short, get yourself outside and start planning, digging and harvesting your garden. We have plenty of articles to help you out along the way. Be sure to check out our gardening guides for helpful tips and tricks.