Reading Time:
3
minutes
Last Updated on August 10, 2022 by Forest Master
It's National Allotments Week! This week we're spreading awareness on the many benefits Allotment gardening offers! Take a dive through the brief history of allotments in the UK, the benefits they can offer and how you can go about attaining one.
What is an Allotment? 
An Allotment is a piece of land rented by an individual with the purpose of growing fruit and vegetables. The land is commonly owned by a local council and offered to locals on a first come, first served basis.
Allotments have been around for centuries, with the oldest evidence dating back to the Anglo-Saxon era. Around this time the plots of land were known as Enclosures. They were created by clearing large fields of woodland and owned by one person.
The Allotments we know today mainly originated in the 19th century. In 1914 the number of allotments ranged between 450,000 and 600,000 in England. Due to the severity of food shortages, there was a big movement to increase the number of allotments.
During World War 2, the government understood the benefits of allotments based on their experience in WW1. The 'Dig for Victory' campaign helped establish over 1.4 million allotments.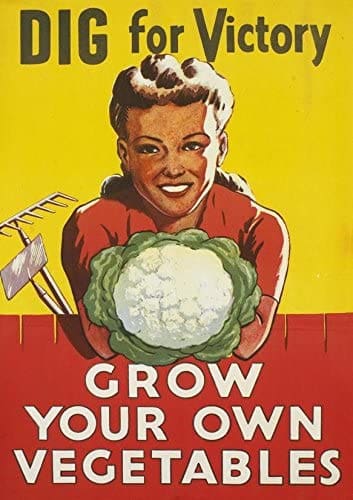 Post-war usage decreased due to fresh produce becoming a lot more accessible. Presently, there are around 330,000 allotments in the UK, with many requiring locals to join wait lists. 
What is National Allotments week?
National Allotments Week starts on the 8th of August 2022 until the 14th of August 2022. It started in 2002 by the National Allotment Society (NAS) as a way of raising awareness of allotments and the role they play in helping people to live healthier lifestyles, grow their food, develop friendships and bolster communities. If you have recently acquired an Allotment and are wondering where to start, read our Allotment Ideas for Beginners article.
Benefits
Owning an allotment is a great way to meet like-minded people. Because of this, allotments generally have a great community atmosphere and many people make friends for life.
Keeping an allotment tidy and full of fresh fruit and veg requires a lot of time clearing, digging and planting. With up to half an hour of allotment gardening burning 150 calories, it's a great way for all ages to exercise.
Growing your fruit and vegetables is a great way to eat a healthier diet. Plus, when you grow your own produce, you know exactly what was used to grow it. So no harsh pesticides or fertilisers. Organic food without the supermarket price tag. Read our article on How to Grow and Organic Garden for some great tips on healthy growing.
 Supporting local wildlife
Allotments are a great way to help provide local wildlife such as birds, bees, foxes and badgers a safe and sustainable habitat.
How to get an Allotment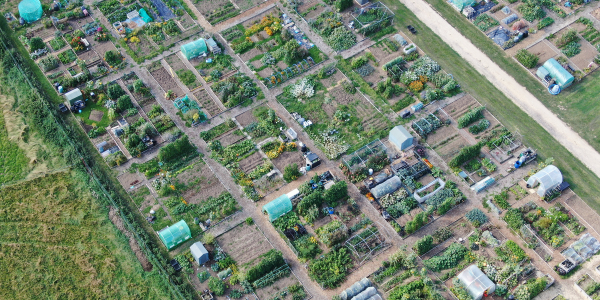 To attain an allotment, you will need to contact your local council. They will usually add you to a wait list and once a plot becomes available will be in touch to organise tenancy. If the allotment waiting lists are large then local authorities may allocate more land for use as allotments, so don't be put off by this. You could also try lobbying your local council or MP for the allocation of more allotment space in your area if there is not enough.
Already Own an Allotment?
This National Allotments Week we are offering all allotment owners 10% off our 14hp Professional Wood Chipper. Capable of shredding all garden waste and branches up to 4" in diameter. Create mulch, compost and shred prunings and log piles. A great investment for the whole community.