Reading Time:
5
minutes
Last Updated on July 28, 2022 by Forest Master
Those of us lucky enough to work in the forestry industry are blessed with a career that is both immensely satisfying and, at the same time, one in which danger is always lurking.
Speak to any forester, and they will all have their own horror story. It is a career that exposes workers to the dangers of nature and the elements – bad enough on its own. However, pair this with remote locations and potentially dangerous machinery, and accidents are sadly inevitable.
Safety workwear is essential in any workplace environment where accidents are likely. But this importance is amplified when you add the remote and difficult to access locations where foresters often work.
This guide takes a comprehensive look at everything you need to know about safety workwear.
The Importance of Safety Workwear
The UK Health and Safety Executive has classified forestry as a high-risk activity. The blend of dangerous machinery, difficult terrain, and remote locations all result in somewhat of a perfect storm when it comes to safety in the workplace.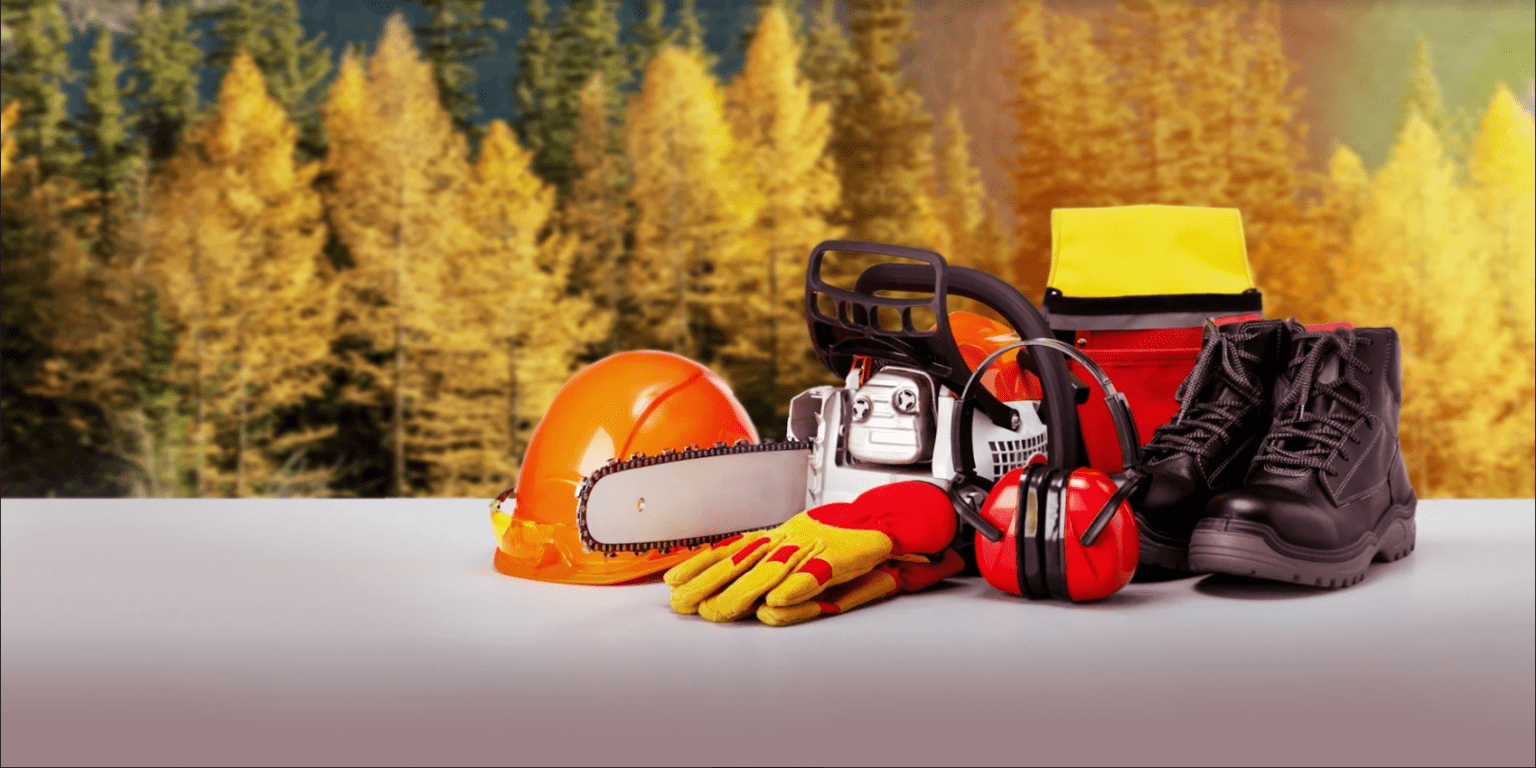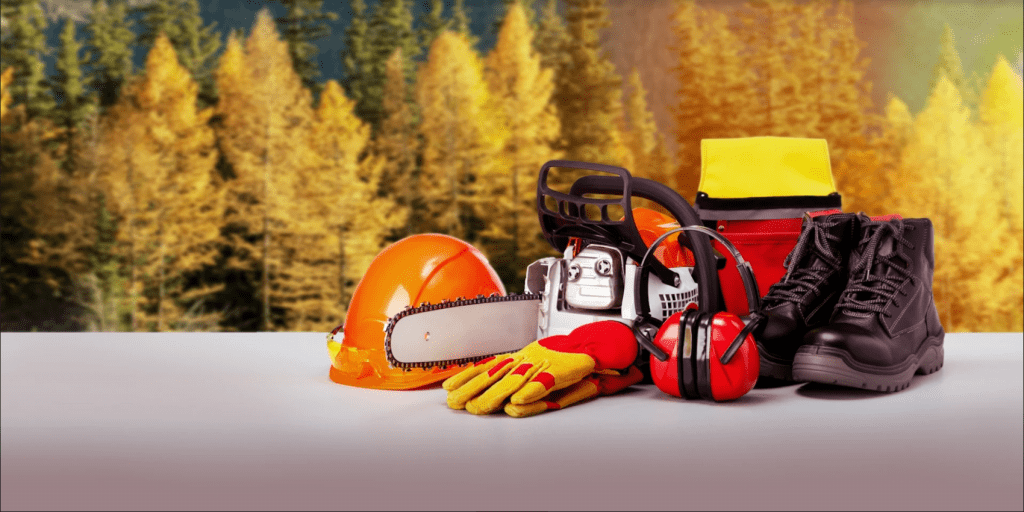 But for many of us, the dangers are worth it. Forestry is a calling, it's something we love, and the dangers are just part and parcel of it. However, safety isn't something that responsible workers take lightly, and as part of an overall safety strategy, the importance of proper safety workwear cannot be overemphasised.
Helmets, footwear, high-vis clothing, ear and eye protection should all be on any forestry workers list of essential gear. It is also worth noting that many of these are mandated by law, and the employer may have a responsibility to ensure workers are properly equipped.
Choosing the right safety workwear
Regardless of what safety workwear you require, the most crucial factor when choosing safety clothing is its quality. It may seem like saving a few Euros or pounds is a good idea, but this saving might just come back and bite you just when you least need it. It is impossible to put a price on the importance of safety.
As well as ensuring that your safety gear performs when you need it most, quality also brings comfort, and on a freezing hilltop on a dark January day, this will pay dividends.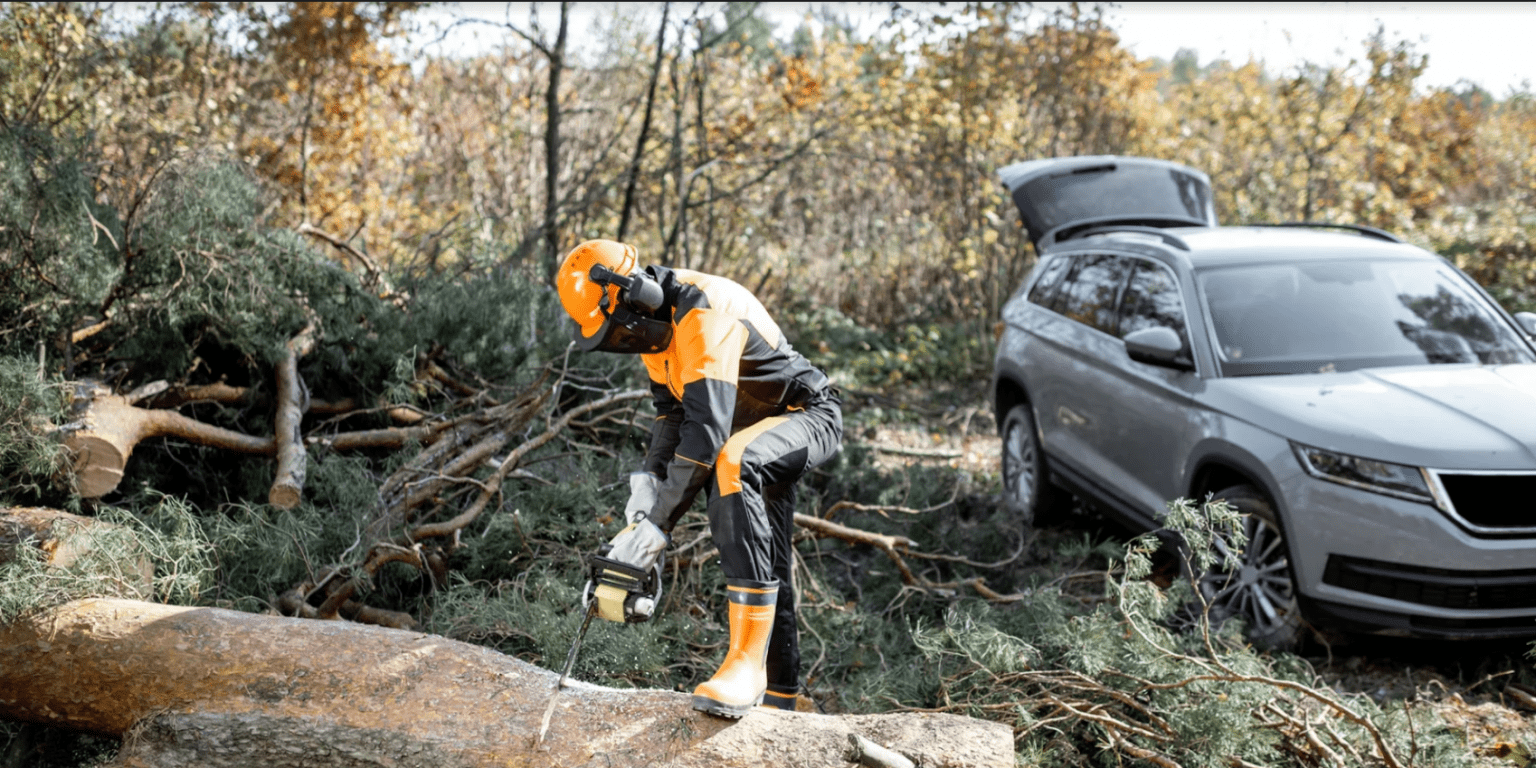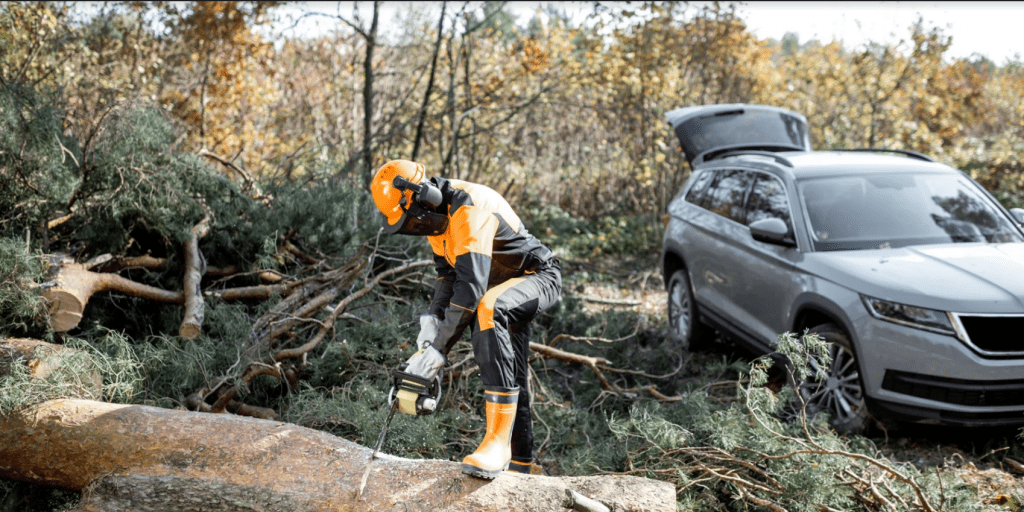 Quality should be a given, but there are other factors to consider when choosing the right safety workwear:
Type of work – If you are commonly felling timber or otherwise working with chainsaws, then helmets, eye protection, and ear defenders are all essential safety wear.
Location – Lone and remote workers in any forestry discipline should always consider high-vis gear as essential.
Seasonal – Protection against the worst of the elements shouldn't be considered a luxury, the correct safety clothing should also be functional and chosen to protect against the elements you are likely to be facing
Fitting – Ill-fitting safety workwear can be as dangerous as no safety workwear at all. This is often overlooked, and I'm sure we've all said "it'll do" at some point or another. But loose-fitting clothing can become ensnared in machinery, badly fitted helmets offer reduced protection, and correctly sized footwear is essential to maintain a grip on slippery surfaces.
Risk assessment – Understanding the risks you face is of paramount importance when choosing safety workwear. Minimising accidents means protecting yourself and/or your employees against the risks faced. And this requires an ongoing risk assessment of the workplace environment.
What safety workwear do I need?
Ultimately, the answer to this question should become apparent once you have undertaken the risk assessment mentioned in the above section. There is a balance to be struck here between carrying too much gear and staying as safe as possible.
Most of this is simply a case of common sense. If you are working with noisy machinery all day, then ear defenders are a must, but if you are spending the day planting in a remote location, then kneepads and high vis are the order of the day.
None of us likes to carry unnecessary equipment or clothing, especially when faced with a long trek over the arduous ground. But it is good practice when choosing your safety workwear to err on the side of caution.
What does the law say about safety workwear?
The laws vary from country to country and from industry to industry. But, in the UK and Ireland at least, there is a legal obligation on employers to ensure the safety of their employees, and in many situations, this includes the provision of the correct safety clothes.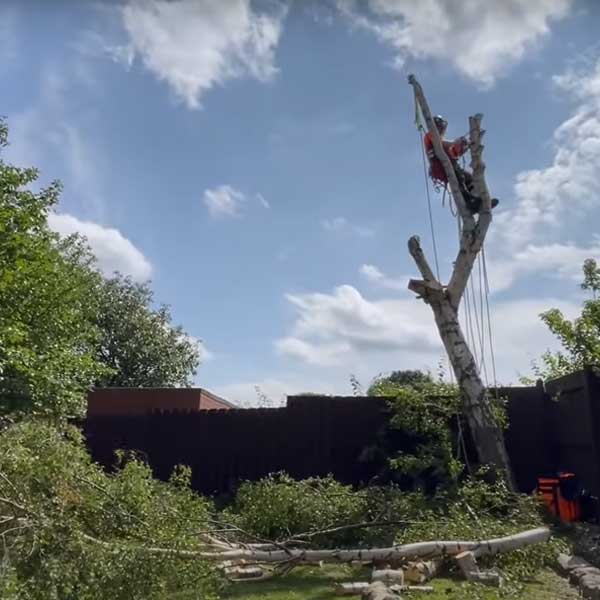 One example that applies specifically to the forestry industry can be found on the UK Government's Health and Safety Executive's website. This pertains specifically to aerial tree work and lists the following safety wear:
Safety helmet and eye protection
Ear defenders
Suitable gloves
Snag-free outer clothing, with high-vis recommended
Leg protection and protective boots
As well as certain clothing being mandated by law, bodies like the Forestry Commission in the UK and Coillte in Ireland, also have their own regulations determining what safety workwear employees and contractors must use onsite.
Conclusion
Staying safe in any workplace is not just down to wearing the right clothes, but the choice of the right safety workwear cannot be played down. Ultimately, this is the last line of defence for workers when things go wrong, and many people are alive today because of it.
Choose quality above cost, get the right fit, and always wear protection that offers appropriate protection against the job at hand.