Reading Time:
8
minutes
Last Updated on March 10, 2021 by Forest Master
In an age where technology has been advancing at an incredible rate and there are new, exciting and innovative products being released every other month. I think it's safe to say that gardening tools have been left behind and leave a lot to be desired, looking medieval at times. Well, that time is thankfully coming to an end with the release of the brand new Forest Master Compact Mulcher series – the ultimate mulching machine!
New to March 2021, the Forest Master compact mulcher series is hitting all large online shopping platforms and will be the go-to machine for any mulching and shredding purposes. The Compact Mulcher series utilises a similar compact, lightweight and unique design as the compact chipper series, but with a number of upgrades.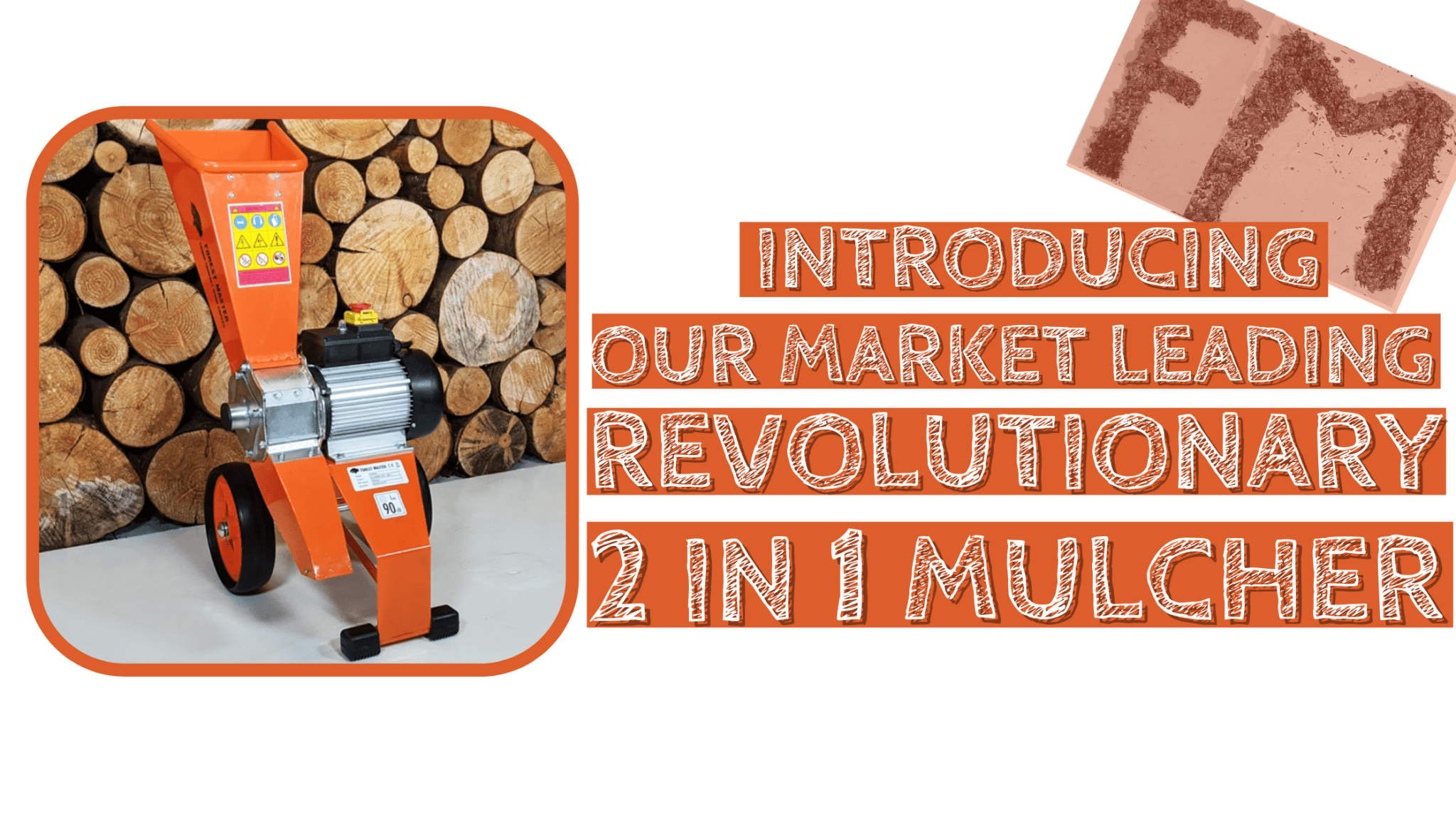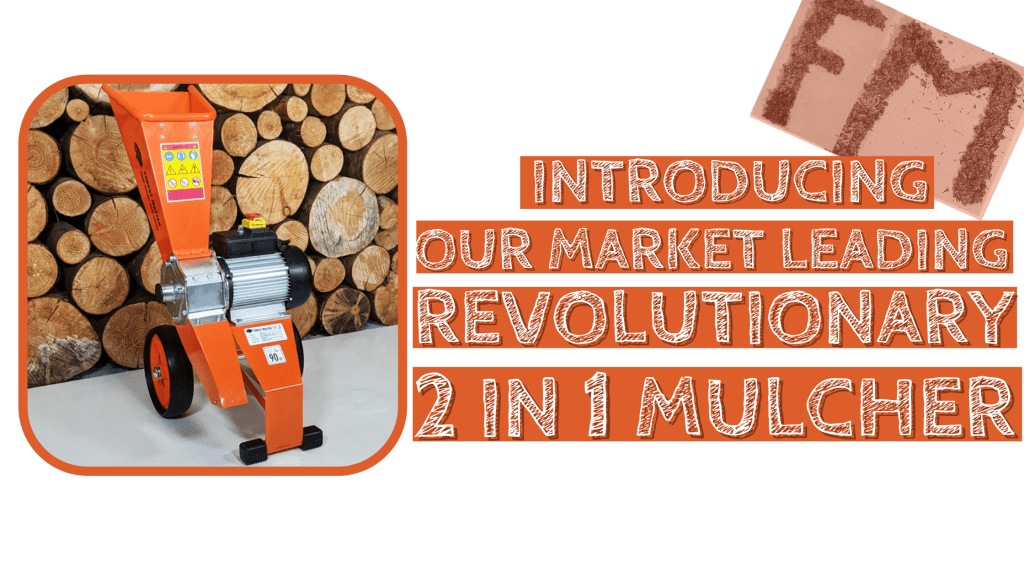 What was the inspiration behind the machine? For years we have received customer enquiries asking if we had a suitable machine for such mulching tasks as well known competitor brands had often tried and failed at the first hurdle of being able to process wet green waste such as ivy. Our machine is a tried and tested one-stop-shop for all of your mulching (and chipping) needs.
Unique Mulcher Design Features
The design of the mulcher was no easy task to perfect, it has been undergoing development for a number of years alongside the compact chipper series. Each innovative feature serves a direct purpose and provides an advantage to the mulching process.
Rotatable Drum
Both the petrol mulcher and the electric mulcher include a rotating drum that swivels the hopper and chute. What is the purpose of this? Well, it provides you with complete control over how fast the material is fed into the mulching machine.
Moreover, you're mulching hard material, you can rotate the drum so that the hopper chute is vertical, this way you can simply leave the material in the top of the chute and it will process it into the drum and produce mulch. This prevents the engine/motor from stalling or being overloaded.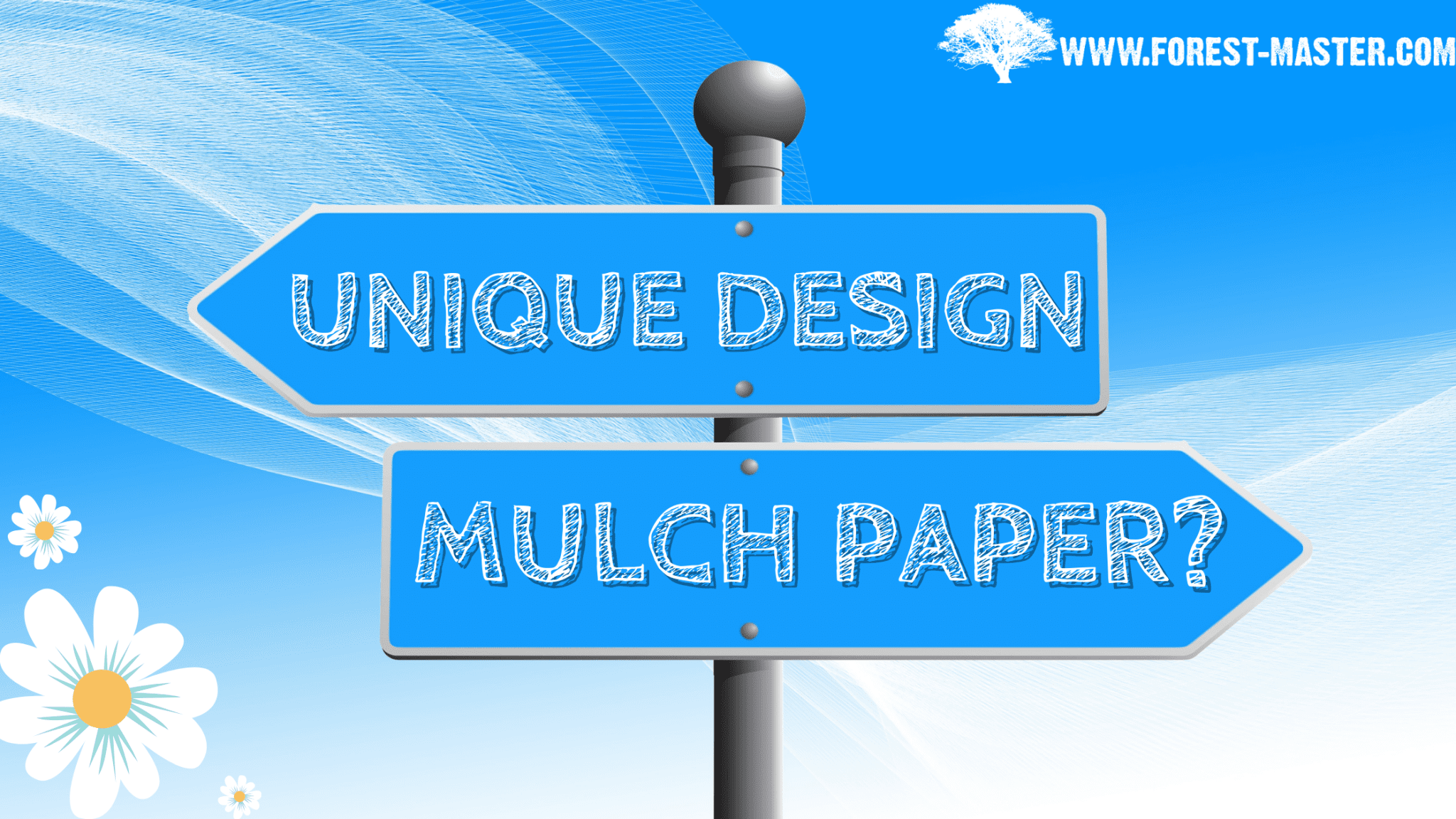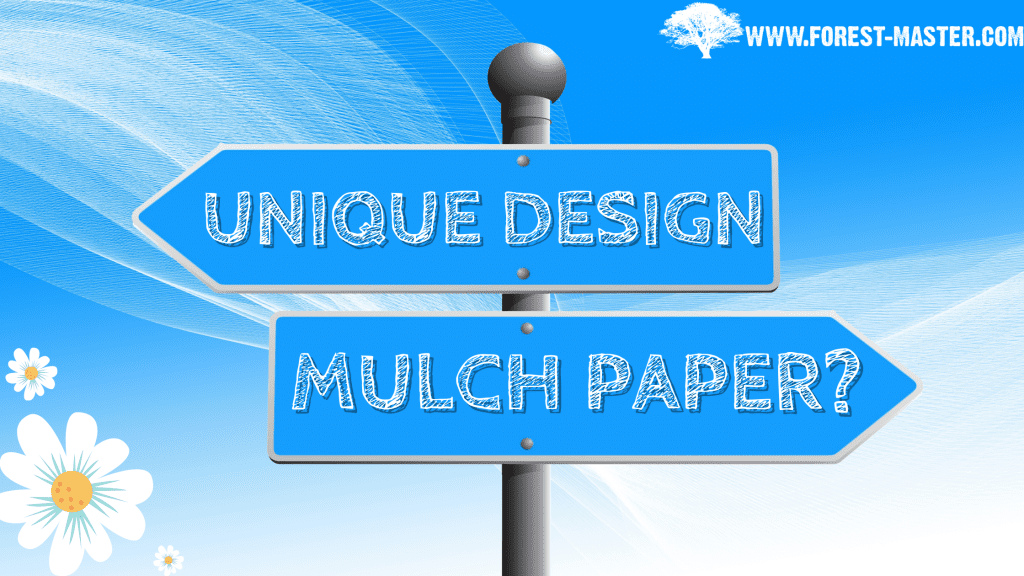 The easier the material is to cut/mulch, the less steep you should set the machine. This game changing design allows you to easily dictate how much material is processed and mulched at once, again to prevent the engine/motor from stalling while in use.
Shred Paper and Cardboard with your Mulching Machine
As mentioned earlier, we've thrown pretty much anything we can reasonably think of through these mulchers and they're yet to encounter a problem, this means that the mulching doesn't end with the garden waste. Anything you can think of that can go in your mulch can be processed by our machine.
It doesn't make a difference if the material is bone dry or soaking wet from a long wait in the winter, the mulcher is yet to meet waste it can't handle from paper to cardboard, animal fodder to leaves.
Furthermore, if you're not sure of the benefits of shredding paper and cardboard for your compost, take a look at this how-to article to find out how to recycle your waste.
Wood Chipper or Garden Mulcher?
If you're looking for a machine for a question and you're struggling with this question, believe me, you aren't the first. It's been a question we've been asked for years, and the truth was that there weren't any machines that could suitably perform both chipping and mulching tasks comfortably and effectively. Well, until now.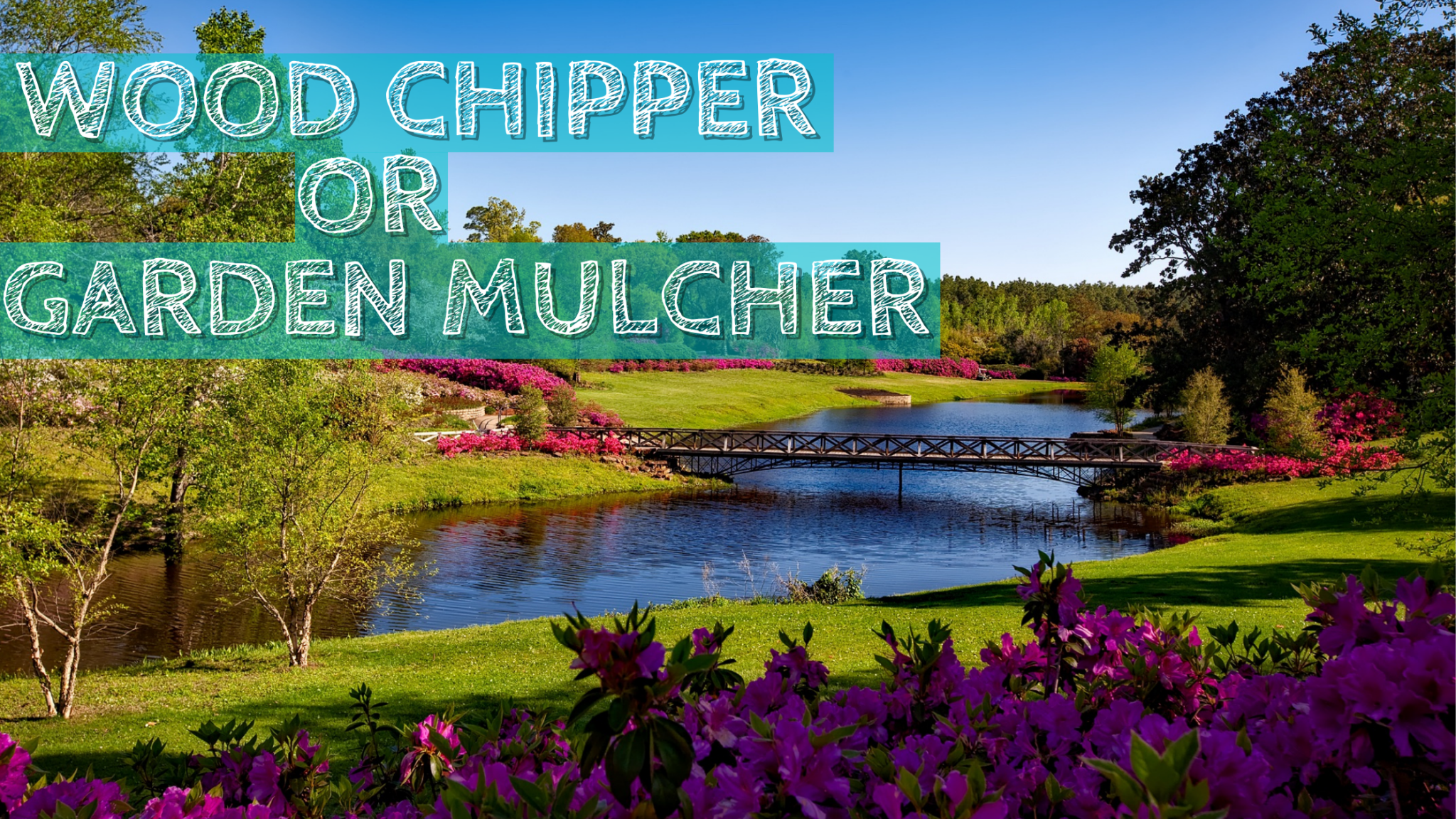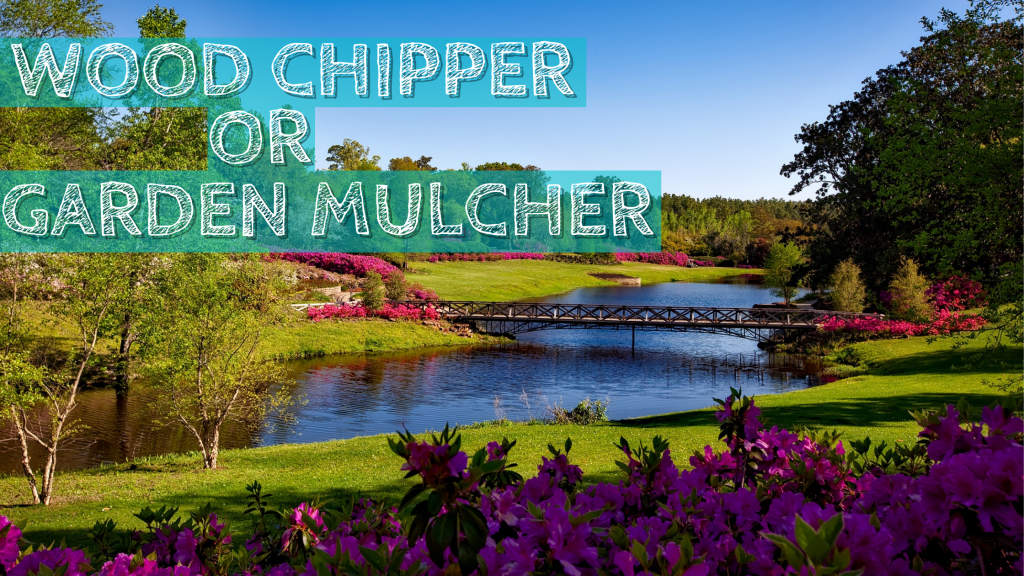 The new compact mulcher series is designed in a way that allows the mulcher to be easily converted into a powerful wood chipper in just a few short moments. The conversion unit to turn the mulcher into the wood chipper is sold separately, but this is a small price to pay as you gain the function of two machines for less than a quarter of the price.
Perfectly Balanced and Lightweight Design
When setting out to create this mulching machine (and the compact series), our goal was to create something in which the market was lacking; a robust, lightweight and compact machine which doesn't compromise on power. This is exactly what we have created. #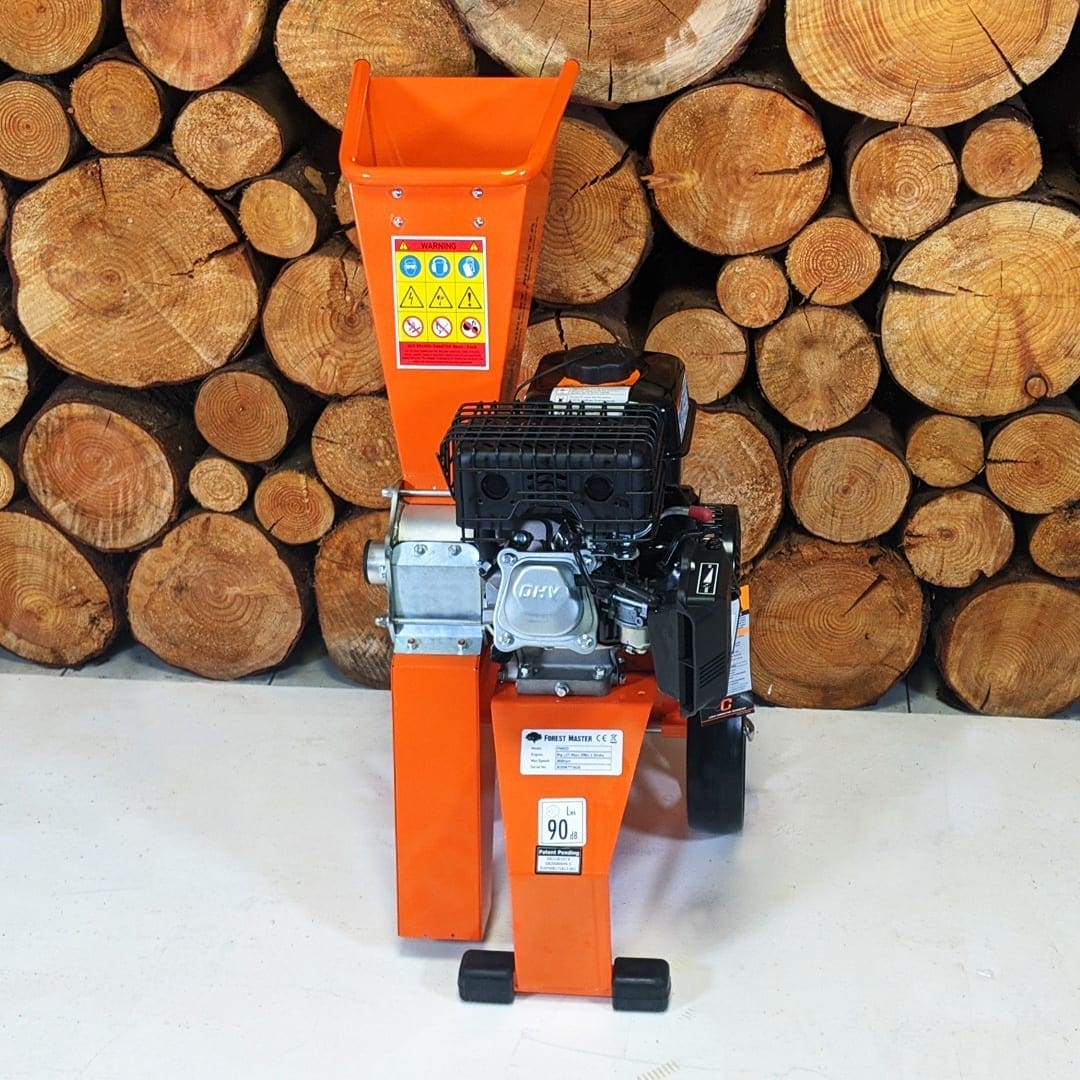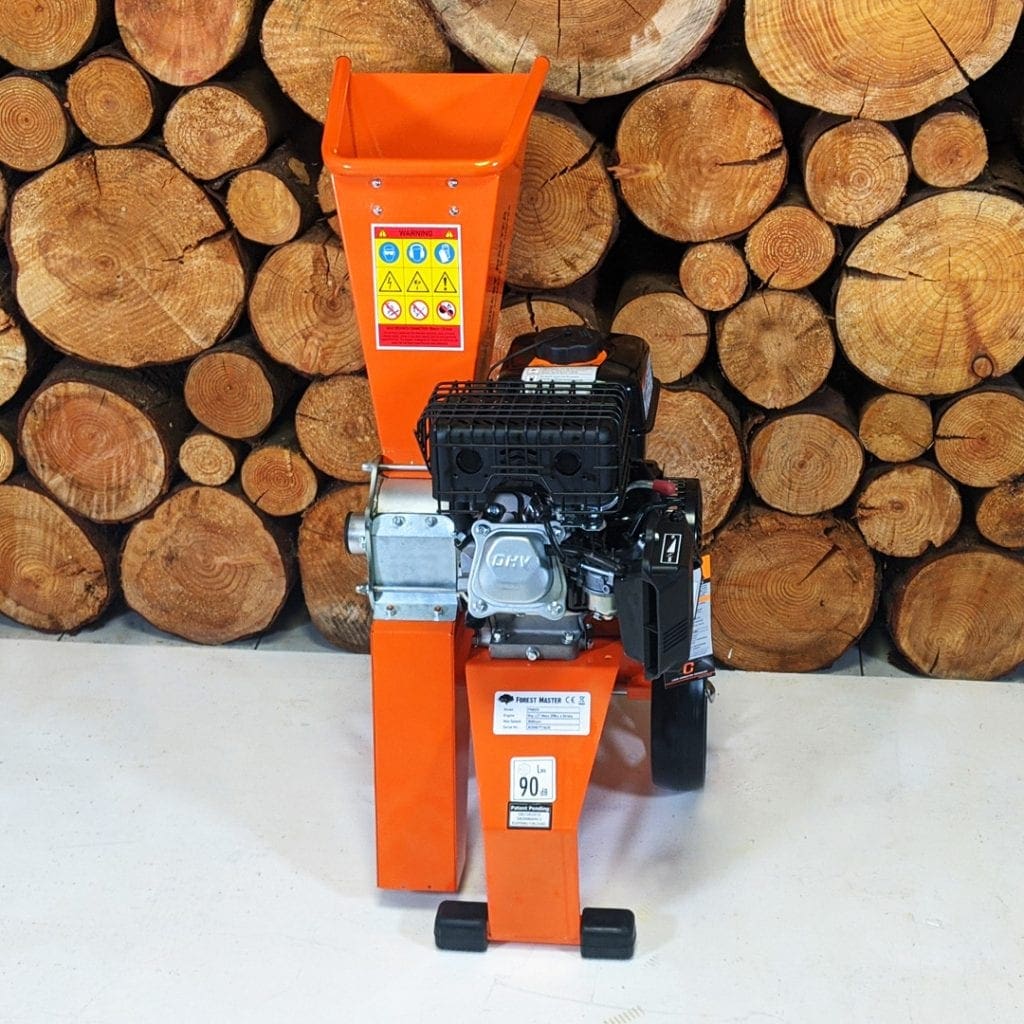 The machine itself weighs around just 38KG and can easily be moved and manoeuvred around with little to no effort.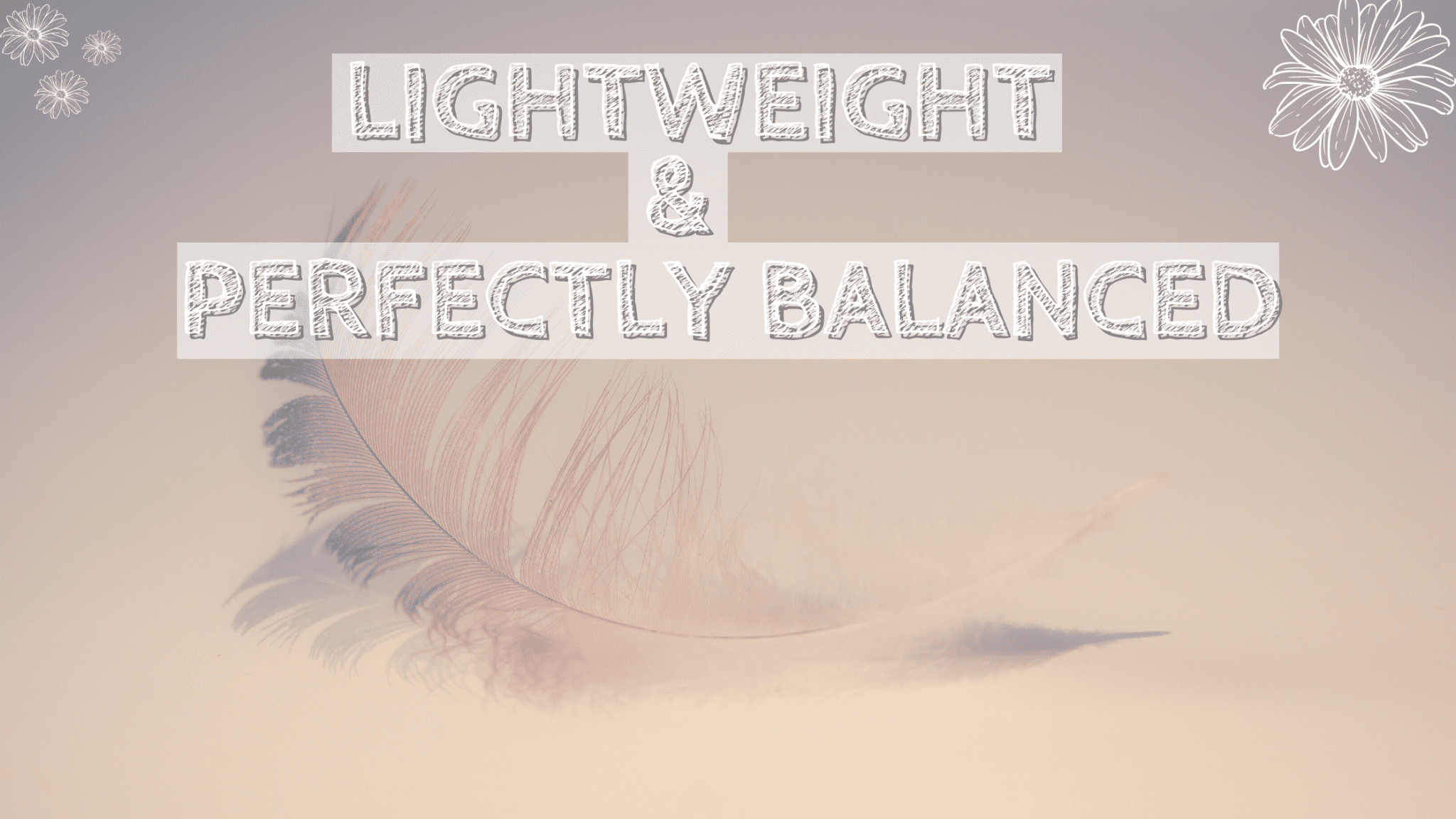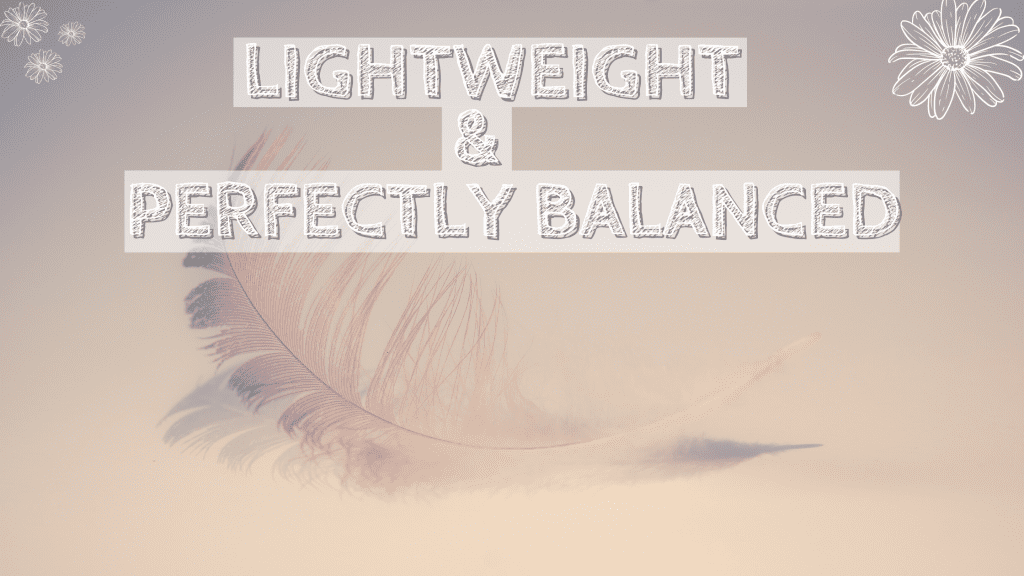 The mulchers implement the same beloved feature from the compact chipper series in that that they can be easily folded away or dismantled in just a few short moments so that they can simply slide into the back of a van or estate vehicle while taking up little space.
Why do I need a mulching machine
Well, the real question is, why don't you need a mulching machine. Mulch does everything. You want your wallflowers warm in the winter and cucumbers kept cool for the summer – done. Do you want healthy, nutrient-rich plants – mulch does that. How about pesky pests, well, mulch protects from them too. Mulch is the secret tool in any gardeners arsenal and really helps to maximise the return from your plants. Let's face it, why nurture and love your garden to see it destroyed by the seasonal changes. The mulch insulates your plants protecting them from the harsh seasons, think of it as a cushion between them and the snow. It also helps keep weeds at bay by lessening the competition for nutrients and allowing healthy flowers to prosper.
Moreover, the most satisfying part about growing your own plants is the sense of achievement. Now, imagine the sense of achievement you'd get from making your own mulch & being completely self-sufficient. Need some inspiration, check out our guide to creating your own leaf mould.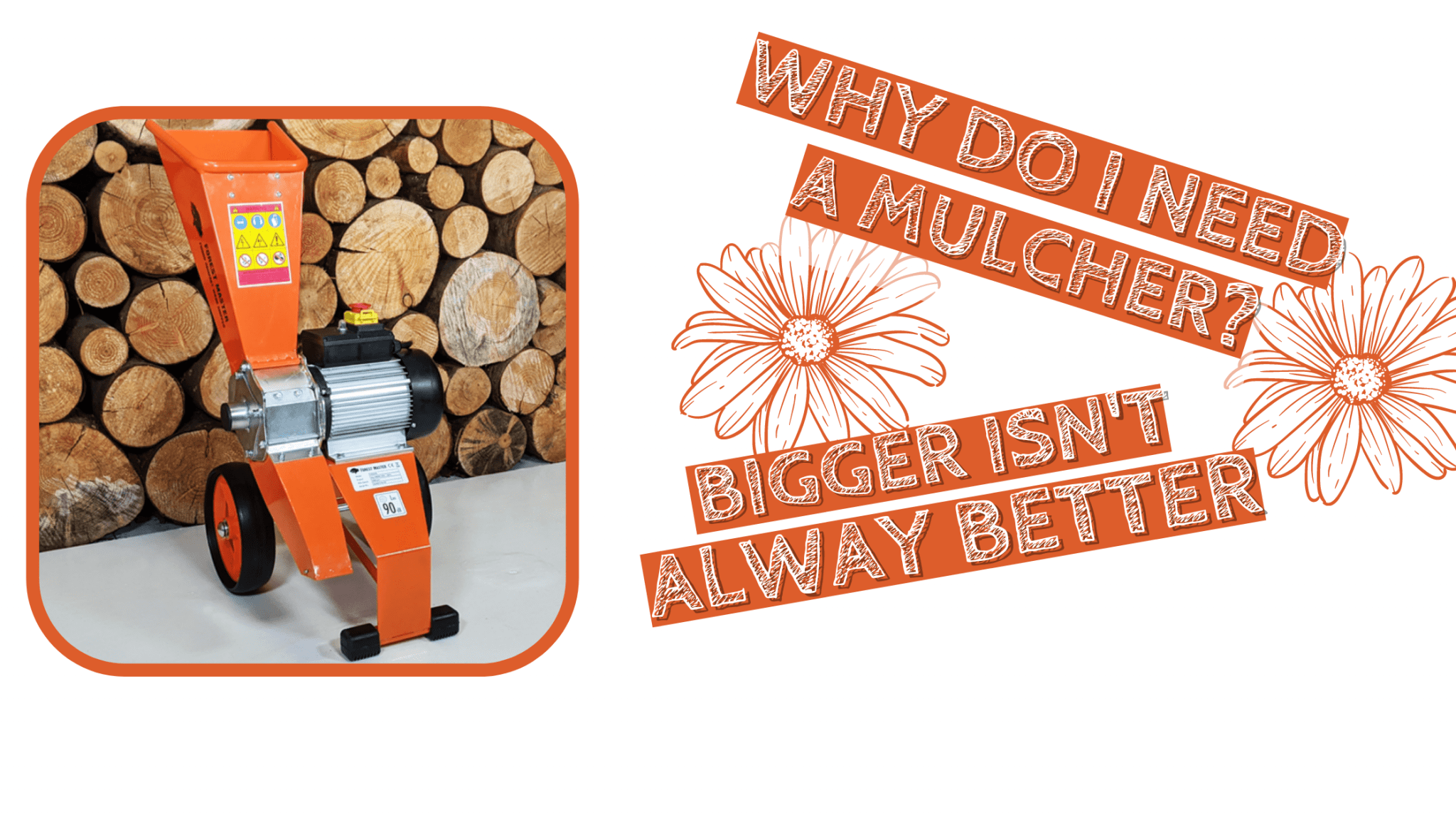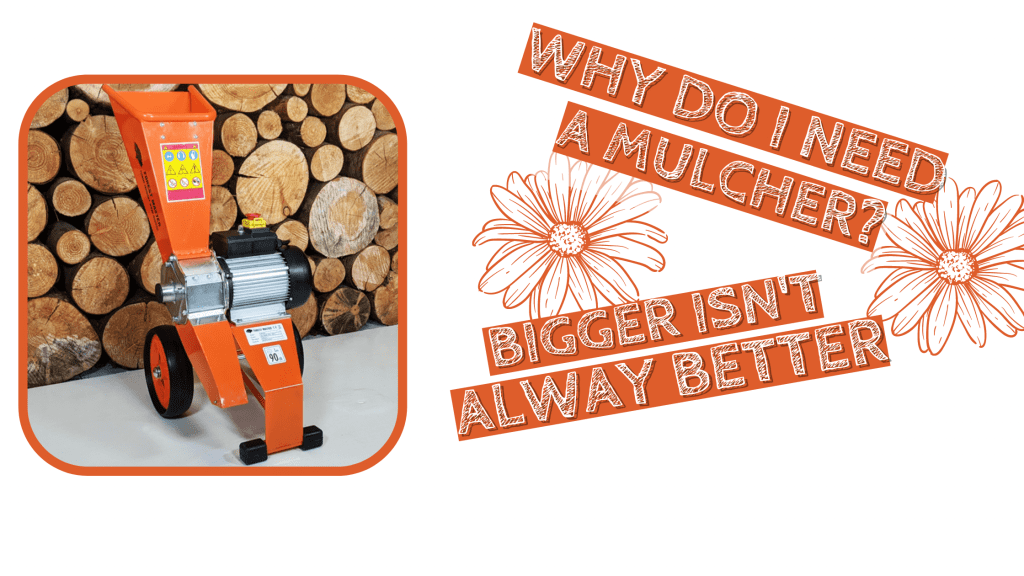 Bigger isn't always better!
Designed with you in mind our beautifully engineered machine is compact but still packs a punch. It's designed to enable you to pick up and go to your job to then pack up and store it with ease. While the size of the machine may not matter, the size of the engine does! With 4 & 6 house powered machines available, they're as flexible as you. Now, if you're like me and you aren't entirely sure what horsepower means and why it's important. Here's a quick lesson. The term horsepower originates from a Scottish inventor who needed to market engines to a horse-driven market. Today we see horsepower as equal to a horse lifting 550 pounds of weight 1 foot high in 1 second; imagine the strength of 4hp – or even 6! So, while that 2 hp difference may not seem like a lot – it can go a long way!
If you're wanting to understand more about horsepower, here's an article to help you understand. Moreover, if you're worried about rpm both machines have a whopping 2800 (4hp) & 3600 (6hp).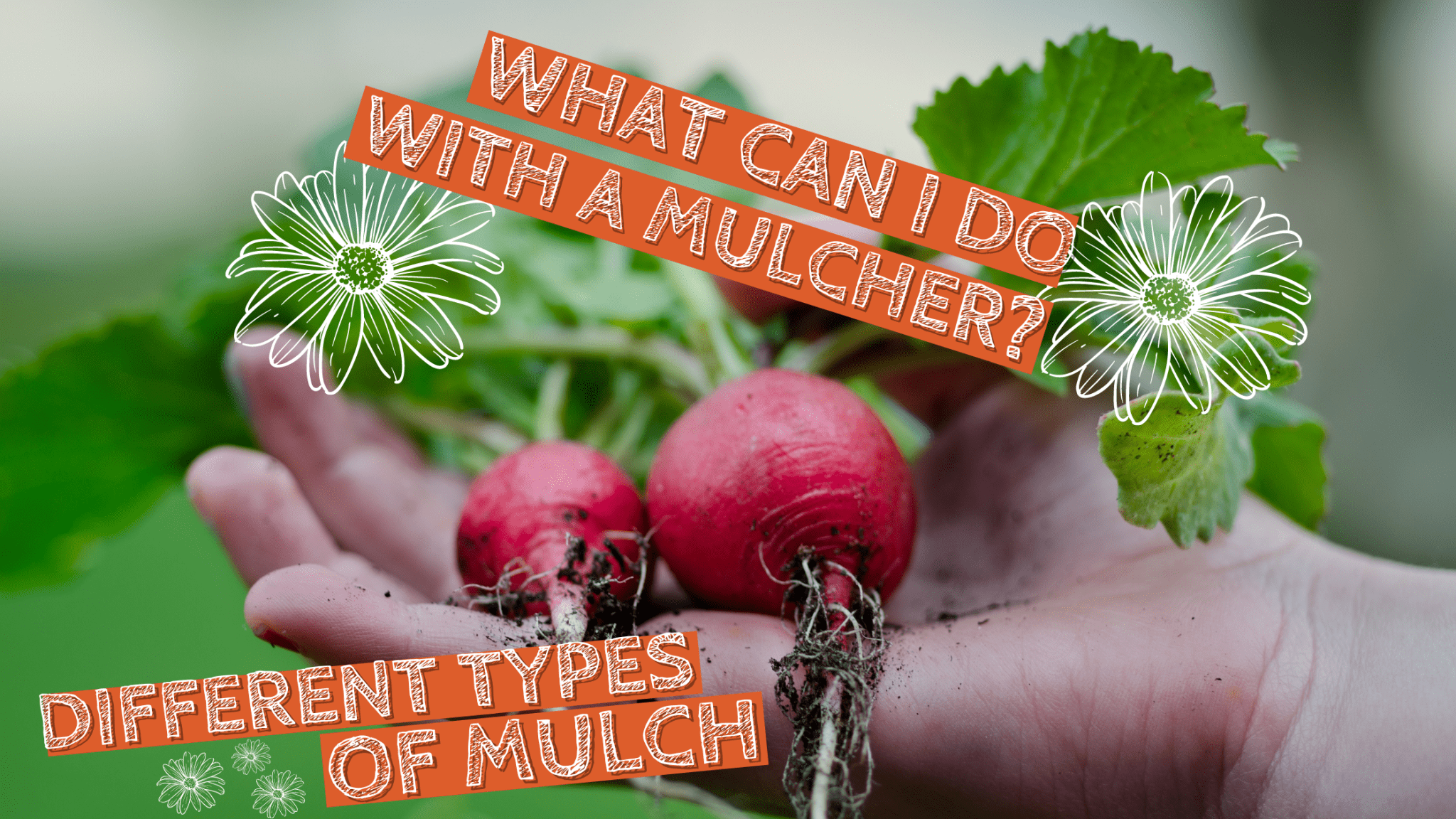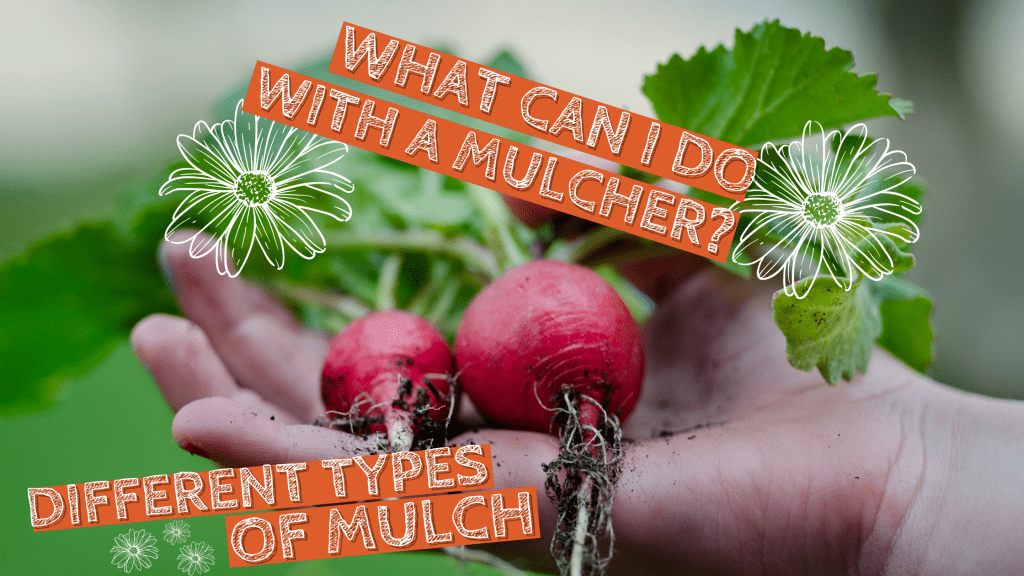 What can I do with a mulching machine?
The question is, what can't you do with one? Firstly, as we've touched upon this market-leading product has the capacity convert over into a wood chipper. Why choose between the two when you can have both – our thoughts exactly. Spend your mornings mulching and to afternoons chipping – this beauty can do it all. Furthermore, previously mentioned, this mulching machine enables you to be self-sufficient. What's more organic than create-your-own? Sick of paying more for organic produce, us too. Creating your own mulch with our mulcher and using it on your plants will enable truly organic gardening. Want to learn more? Here's our blog post telling you how to do just that.
Furthermore, with this 2-in-1 solution, you're gardening abilities will be able to flower just as much as the plants you're protecting. Think, no more having to run to the hardware store or waiting for deliveries of produce. You can spend all day planning, planting and protecting your crops. With our mulcher the possibilities are truly endless, how about getting that allotment you've always wanted? Well, we've got a blog post for that too.
Not only that but if you're tired of your plants passing away over the winter months – mulch can help stop that. Mulch helps retain moisture in the summer while enabling rain to penetrate the soil in the winter. It also helps protect and preserve the roots of the plant in winter. Speaking of protecting your garden in winter, we've got another blog post showing you how to do just that.
Are there different types of mulch?
The short answer, yes. You can create both organic and inorganic mulch with your mulching machine. Organic mulch includes matter which was formerly alive such as leaves, grass clippings and even wood chips. Inorganic mulch includes black plastic or geotextiles. Both types help keep weeds at bay, but organic mulch helps improve the soil as they decompose. While inorganic doesn't enrich the soil, mulch made of black plastic helps warm the soil and radiate heat during the night. The 6 most popular types of mulch include:
Wood Chips/Shredded Leaves
Grass Clippings
Compost
Straw or Hay
Plastic Mulch
Landscape Fabrics
Want to learn more, check out Good Housekeeping's guide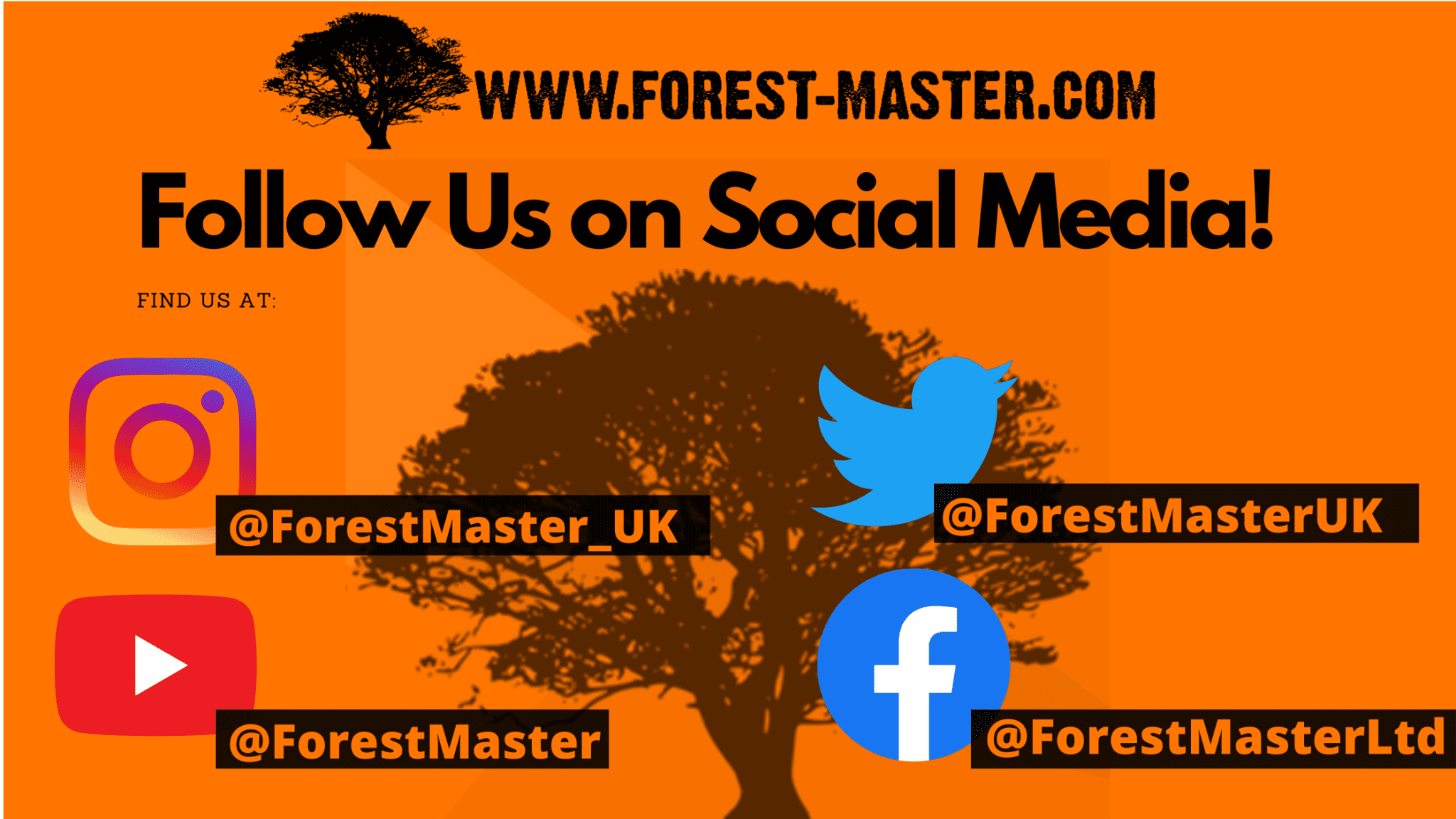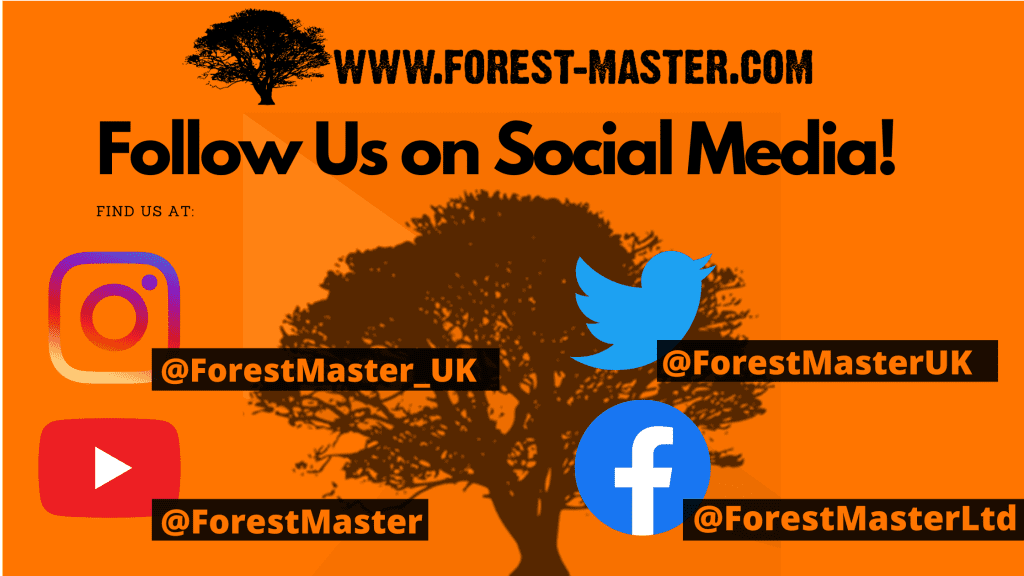 Feeling inspired to make your own? Us too! Check out our mulcher here to see the 2 in 1 to all your gardening needs. Moreover, why not check out our blog to learn more about all things green. Got an idea for a blog post? Comment below!