Reading Time:
4
minutes
Last Updated on December 10, 2021 by Forest Master
Written by Lucy Goodfellow
In this article, we will discuss the log sawhorse and advise you on how to carefully select the best product for you.
What is a Sawhorse?
A sawhorse, also known as a Mule, is most commonly a beam with four legs used to support wood for sawing. Two sawhorses can be used to create a scaffold that is then able to support wood for storage purposes. However, modern sawhorses now have a metal base meaning they are more sturdy and will last for longer.
There is a wide variety of designs available, with the folding variety being the most commonly used in small businesses due to its versatility and ability to double as a workbench. However, this variety can be difficult to store and a standard horse can be used in this way with the addition of a sheet of plywood or a thick hard surface if secured properly.
When buying, you need to keep three things in mind.
The Capacity.
Understanding the maximum log length and diameter that they are capable of withstanding is very important when choosing your product. It is better to buy a sawhorse that is capable of holding more than you may need to make sure that you do not damage the product. Or keep in mind that you may need to adjust the number of logs that you plan to use at any one time. 
Do You Value Speed? Or Strength?
Something to consider is your working process. If you require a heavy-duty log sawhorse to split a single trunk, then look no further than the ultimate sawhorse which can handle logs up to 6 meters long and 300KG in weight while still being easily portable.
If you value speed then consider one of our new QuickFire Sawhorse's for maximum efficiency when cutting logs. All you need to do is push the end of the log through the independently pivoting teeth, lower it and then release.
Or if you value strength then be sure to check the weight capacity. Look for those with a large maximum capacity. Larger designs can secure multiple logs safely and make for a smooth cutting process. A bulk log sawhorse is perfect for chainsawing through multiple logs at once making the process efficient as possible.
'We offer a dynamic range of log sawhorses that excel in mobility, efficiency and safety. We produce a broad variety of tools and accessories for various styles and needs; such as fast loading log holders or bulk log holders'
What Storage Space Do You Have Available Right Now?
Having somewhere to store such large products is a necessity. If you are low on space keep this in mind, look for designs that are collapsible or that are able to fold for storage like our patented (EP2852478A1) Forest Master QuickFire.
With this in mind, let's talk about the different varieties and how to know which one is right for you by describing the two main types that we stock.
Firstly, we have the Bulk Log Sawhorses.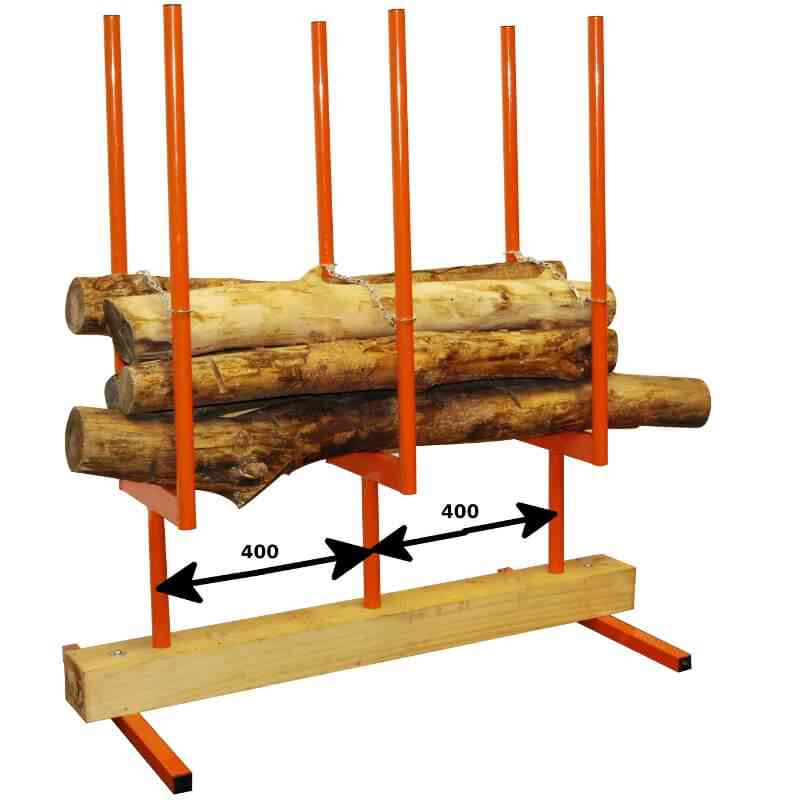 This design secures multiple logs for quick and easy cutting and its open bottom means that there is nothing for your chainsaw to be caught on decreasing the risk of injury.
Alternatively, there is the Forest Master QSH.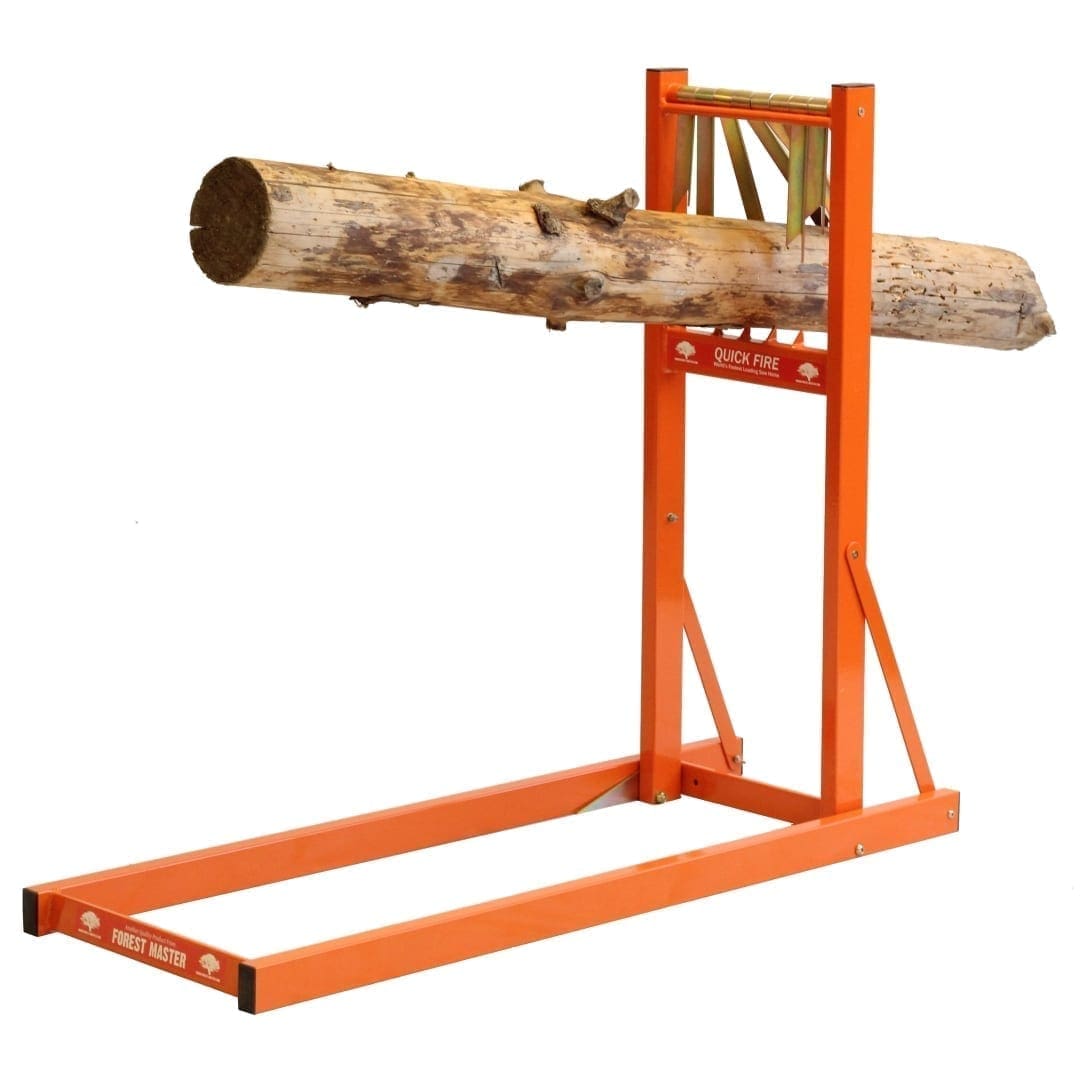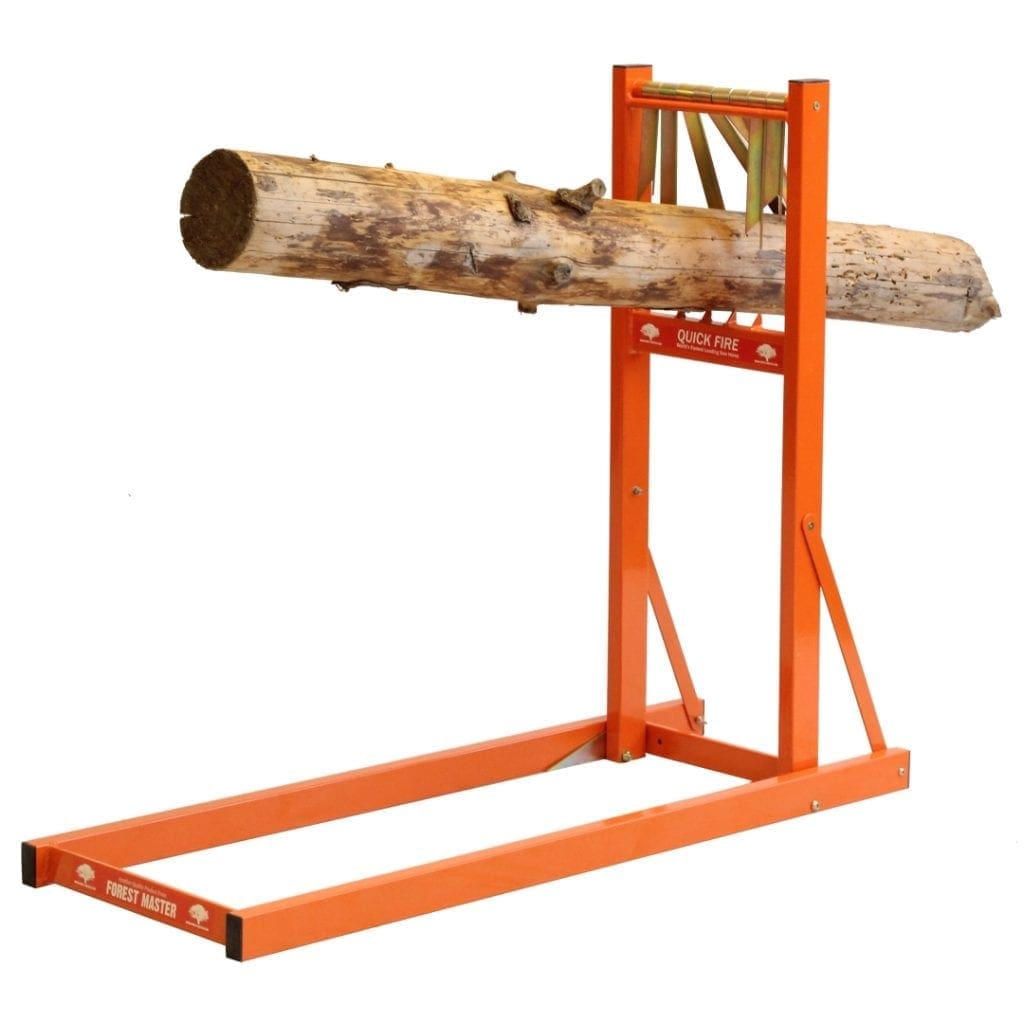 With is quick load and release time this is the most efficient Log Cutting tool on the market for foresters. It holds the log firmly in place while you work and requires no adjustments to accommodate different sized logs.
By now you should have a product in mind. The next thing to do is look at tools and accessories to make working with a sawhorse easier for you.
When working with a traditional sawhorse Bench Jaw Work Bench Log Clamps are very useful as they fit any existing workbench and the spiked jaws hold logs securely.
For a great deal, check out our Heavy Duty Log Lifter and Saw Horse (2-IN-1) that makes the lifting and cutting of logs easier and safer. The Log Lifter accommodates different sized logs with the inner curve jaw which features serrated teeth to ensure that the log is secure on the saw. Not forgetting the adjustable tooth which slides along the arm to give you extra peace of mind.
The FMLL log lifter allows you to raise the entire log lifter off the ground at once, meaning you can make all the necessary cuts without readjusting the log jack. Typically, with traditional log jacks only one end of the log is lifted at one time. This creates a long and inefficient process to get the sizes of wood logs you require.
View our YouTube video to further explore the FMLL:
Like this article? Sign up for our newsletter to keep up to date with all things Forest Master