Last Updated on August 3, 2020 by Forest Master
The capacitor in the electric motor can fail from misuse over time. When operating the log splitter, we strongly advise that you press the power button before operating the lever, this allows time for the motor to gather speed before attempting to split logs.
Pressing the lever before the button can also often result in blown fuses.
There are many different reasons why there may not be any power to your log splitter:
If you're using an extension lead, ensure that the extension cable itself is a wider diameter than the power lead of the electric log splitter.
It's also possible that the fuse has blown, these are easy and cheap to replace, we offer spares on our website. We also recommend testing the plug socket itself by testing another machine on the same socket.
As stated in the title, the capacitor failing will also stop the motor from starting up. After you have checked the previous solutions, unplug the log splitter from the mains. Then remove the six screws on the outside of the switch cover, take the switch cover off and you will then see the capacitor.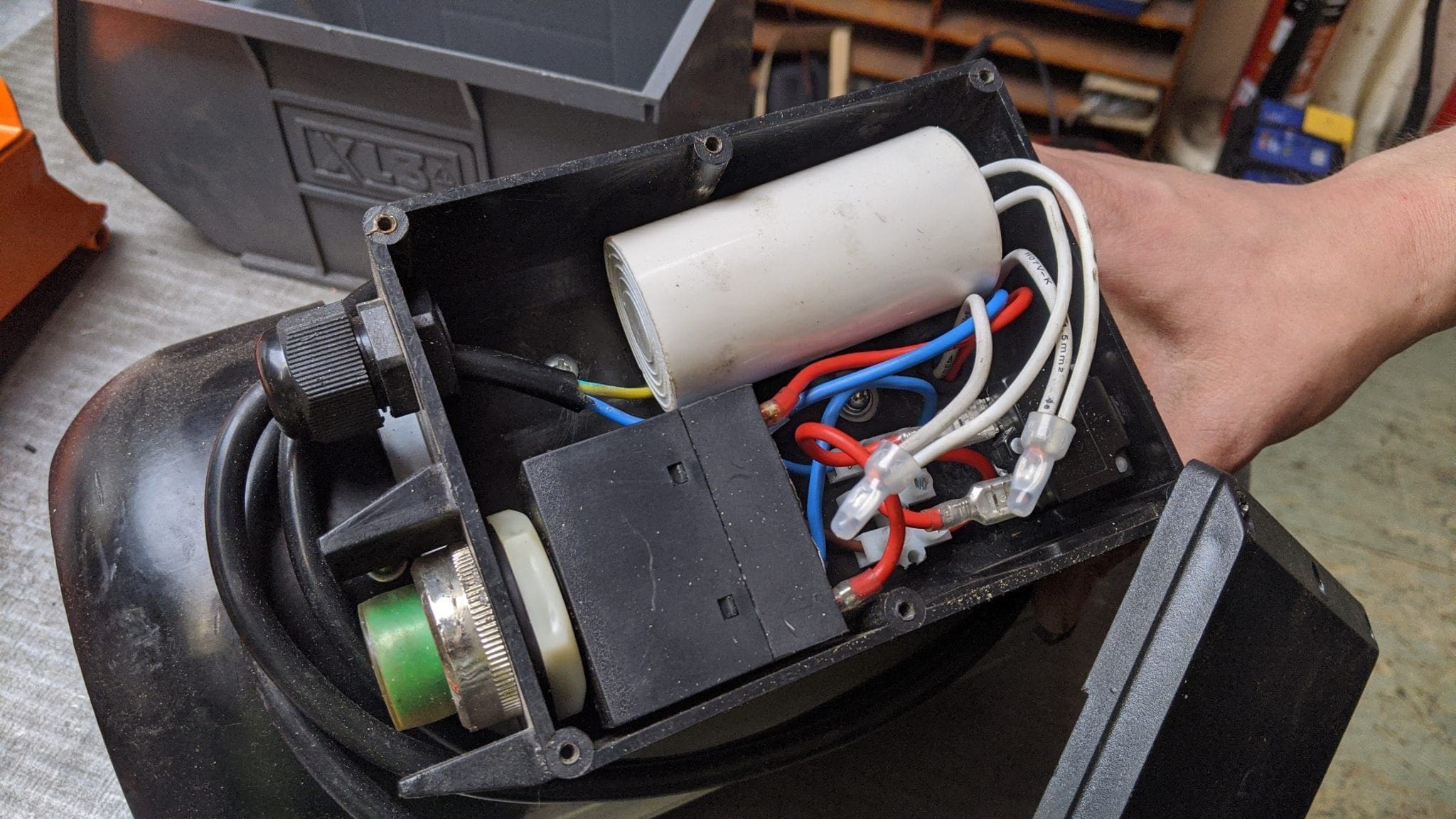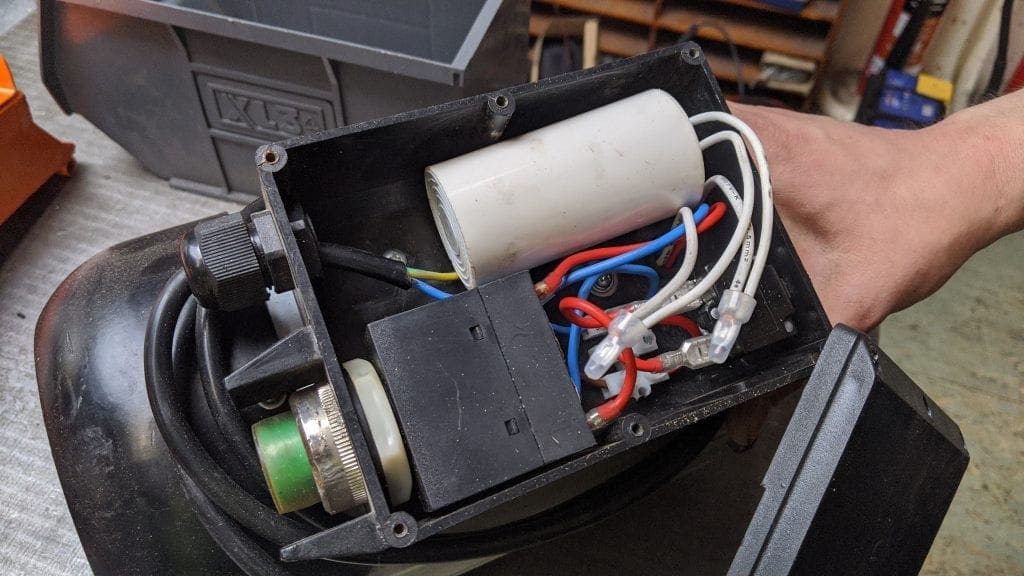 If the capacitor has failed, you will sometimes see burn marks on the capacitor itself.
Replacement capacitors are available on our website – Click here to purchase.
Category: Log Splitter - Power Issues