Last Updated on October 8, 2020 by Forest Master
Remove the 6 screws (circled) that hold the cover of the switch box closed.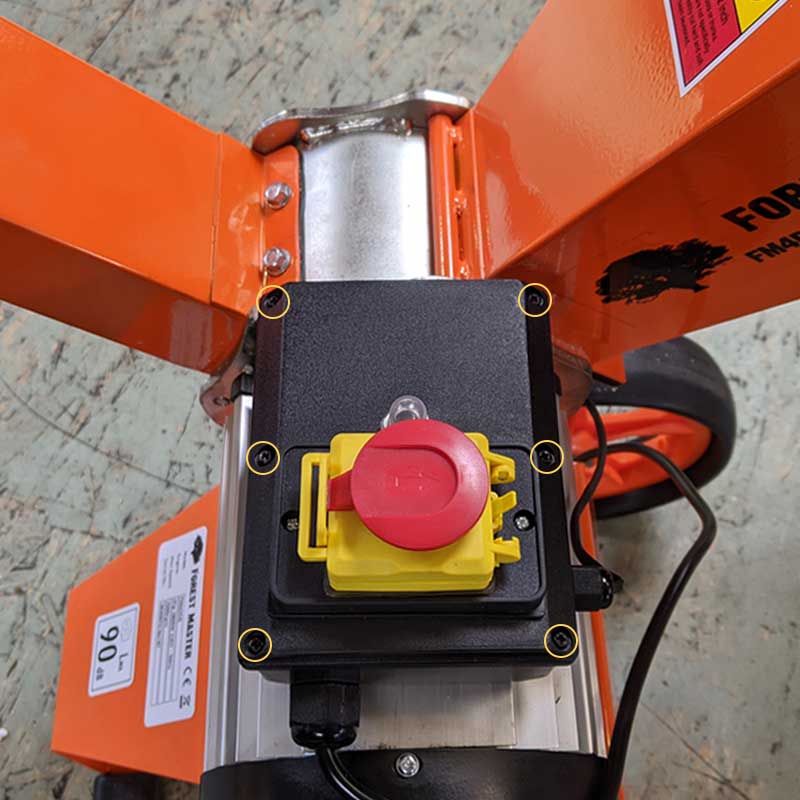 2. Disconnect the bullet connectors (arrowed) of the black and blue wires from the hopper switch.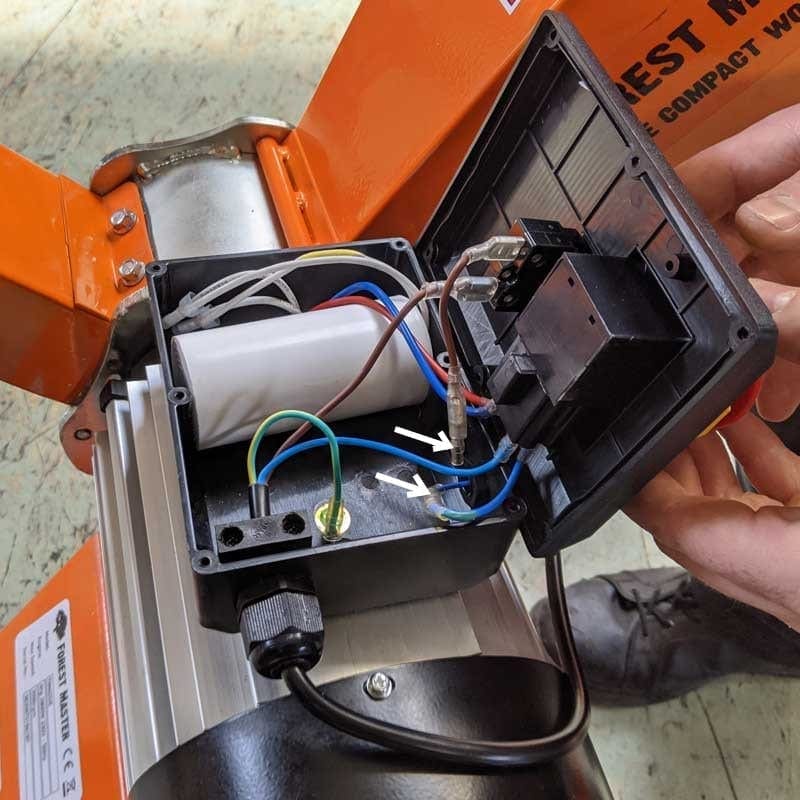 3. Unscrew the cover of the cable grommet and draw the two wires out.
4. Open the hopper and remove the two screws securing the hopper switch then remove the switch.
Fitting the new hopper switch is the reverse process.
Attach the new hopper switch.
Feed the wires through the cable grommet into the motor switch box and screw the grommet cover on.
Connect the bullet connectors. The black wire from the hopper switch goes to the brown wire. The blue wire goes to the blue wire.
Close the lid and secure the six screws.
Category: FM4DDE 4HP Electric Chipper