Last Updated on August 5, 2020 by Forest Master
The replacement pull starts are slightly larger than the original stock pull starts on the engine and more robust. Therefore, some of the plastic shroud on the engine needs to be trimmed away.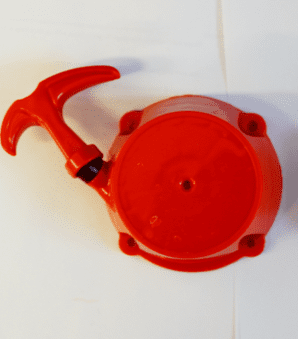 NOTE THAT DOING SO WILL NOT AFFECT YOUR WARRANTY.
The first step is to remove the four bolts securing the pull start on the side of the engine and remove the pull start. You can then remove the thin metal spacer plate which is found underneath.
You can then position the new pull start and mark a line on the plastic shroud where it has to be trimmed. Trim the shroud using a Stanley knife or sharp scissors.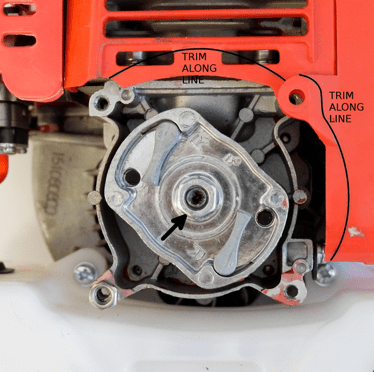 The final step is to refit the thin spacer plate and then fit in the brand new pull start. Replacing the four bolts which secure the pull start.
You can purchase a replacement pull start for your MLR52 Engine by clicking here.
Category: General Product Queries