Reading Time:
4
minutes
Last Updated on April 3, 2023 by Forest Master
Wood stoves have been creating quite the buzz lately. With headlines stirring up concerns about a potential ban, it's time we set the record straight. Grab your cosy blankets, snuggle up by the fire, and let's dive into the facts about wood stoves and the measures being taken to reduce their environmental impact.
Wood Stoves Ban: Separating Fact from Fiction
Sometimes, headlines can be real attention grabbers, making us feel a flurry of emotions. But, let's take a moment to brush off the cobwebs and focus on the facts. In the recently published Environment Improvement Plan (EIP) 2023, it's evident that there are no plans to ban wood stoves in England. Whew! That's good to know. But we can't simply dust off our hands and walk away. It's essential to recognize the government's commitment to encouraging responsible burning practices and understand the part we play in lessening our environmental impact.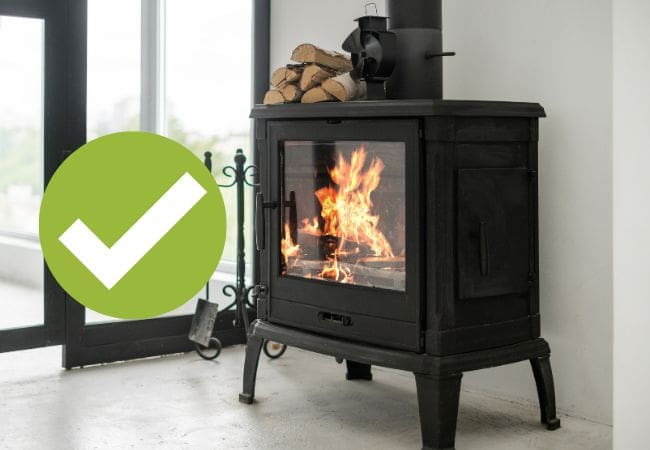 Clean Air Strategy and Environment Improvement Plan: A Dynamic Duo
Back in 2018, the Clean Air Strategy was introduced, aiming to cut down air pollution and ultimately save lives. As an integral component of Defra's 25-Year Environment Plan, this strategy has received a boost from the EIP 2023, which sets forth various measures and programs designed to enhance air quality and curb emissions resulting from domestic burning.
Key Points from the Clean Air Strategy and EIP 2023
No intention to ban wood stoves
Prohibit the sale of the most polluting fuels
Ensure only the cleanest stoves are available for sale
Give local authorities new powers to act in areas of high pollution
The Air Quality (Domestic Solid Fuels Standards) Regulations
The Air Quality Regulations were passed in 2020, banning the sale of the most polluting fuels, wet wood, and house coal in England. These regulations help ensure that consumers burn cleaner fuels, like those certified by HETAS and Woodsure's Ready to Burn scheme.
Supporting Cleaner Burning: HETAS and the Cleaner Choice Certification
HETAS, a not-for-profit organization working towards a cleaner and safer environment, has developed the Cleaner Choice certification scheme for stoves, boilers, and biomass systems. Appliances listed under this scheme demonstrate a significant improvement in particulate emission standards, highlighting the commitment to cleaner burning and environmental responsibility.
Research and Future Initiatives
A multitude of present and upcoming scientific endeavours are hard at work, striving to identify both the most significant culprits of pollution and those with a gentler touch on our environment. By zeroing in on these areas, researchers set the stage for both industry and government to devote resources and put into action measures that effectively combat emissions from the most polluting sources.
The alliance between Defra, HETAS, Woodsure, and other key players in the industry and scientific community is crucial to the triumph of this research. United in their efforts, these organizations can cultivate a deeper comprehension of pollution sources and the diverse effects they have on the environment.
These studies won't just shape policy decisions; they'll also steer the creation of cutting-edge technologies, best practices, and regulations that can greatly diminish emissions in the years to come. The research, in turn, will equip consumers with the knowledge they need to make enlightened choices when it comes to heating solutions, ultimately fostering a cleaner, healthier environment for everyone.
What Can We Do?
While there's no ban on wood stoves, we must do our part in reducing our environmental impact. Here are some ways to ensure responsible burning practices:
Use Ready to-Burn certified fuels with a moisture content of no more than 20%
Regularly maintain your wood stove and chimney
Replace older, more polluting appliances with Cleaner Choice and Ecodesign-compliant ones
As you embark on your journey toward eco-friendly heating, be sure to explore our comprehensive guide on choosing the best firewood for a fire, ensuring that you not only burn responsibly but also make the most of your wood stove experience.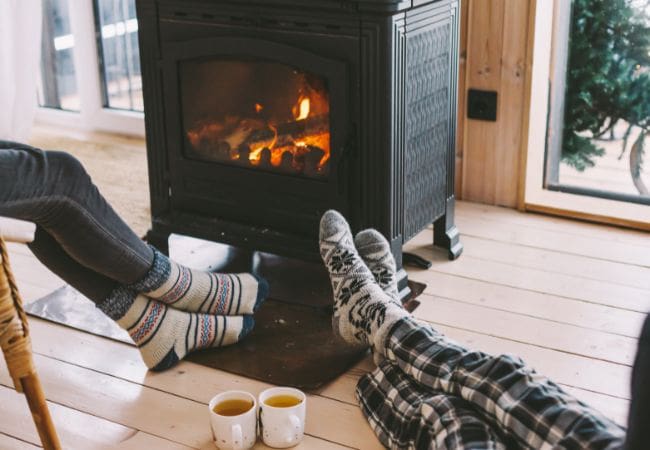 Fear not, wood stove enthusiasts!
There's no ban looming on the horizon, but it's up to each of us to contribute to a cleaner and safer environment. By adopting responsible burning practices, we can relish the comforting heat of our wood stoves without an ounce of guilt.
Now, how can we achieve that? It's simpler than you might think. Start by using only high-quality, sustainable fuels like Ready to Burn certified wood with a moisture content no higher than 20%. This helps improve fuel efficiency, and air quality and reduces greenhouse gas emissions. Additionally, ensure your chimney is regularly swept and your stove is serviced, following the manufacturer's instructions to the letter.
By staying informed, taking these practical steps, and sharing our knowledge with friends and family, we can all play a role in preserving our planet while continuing to appreciate the cosy warmth that wood stoves provide.