The valve assembly consists of the valve core, valve sleeve and valve base.

The valve base holds the valve core return spring and locates one end of the valve sleeve. The valve sleeve is located at the other end by a circlip.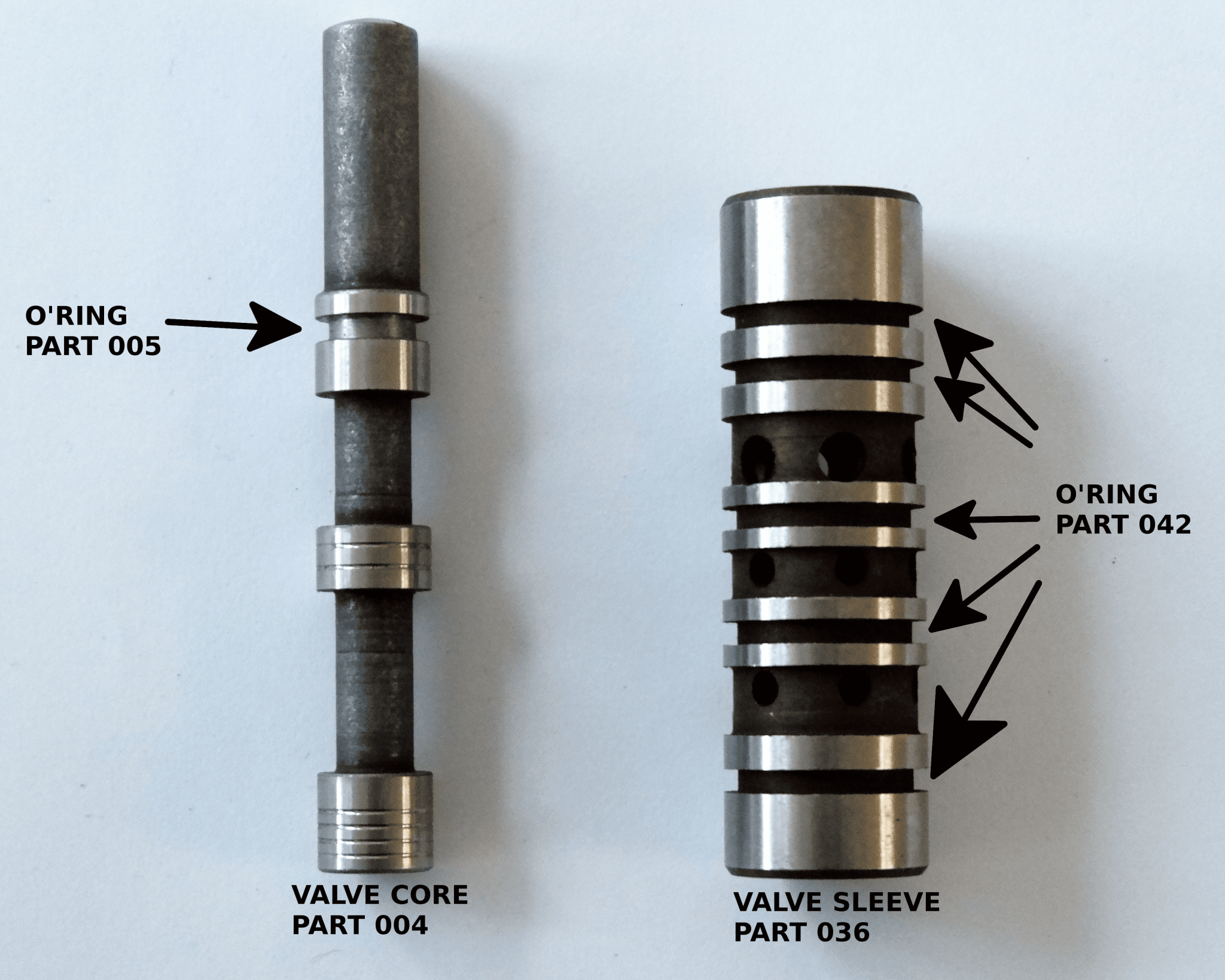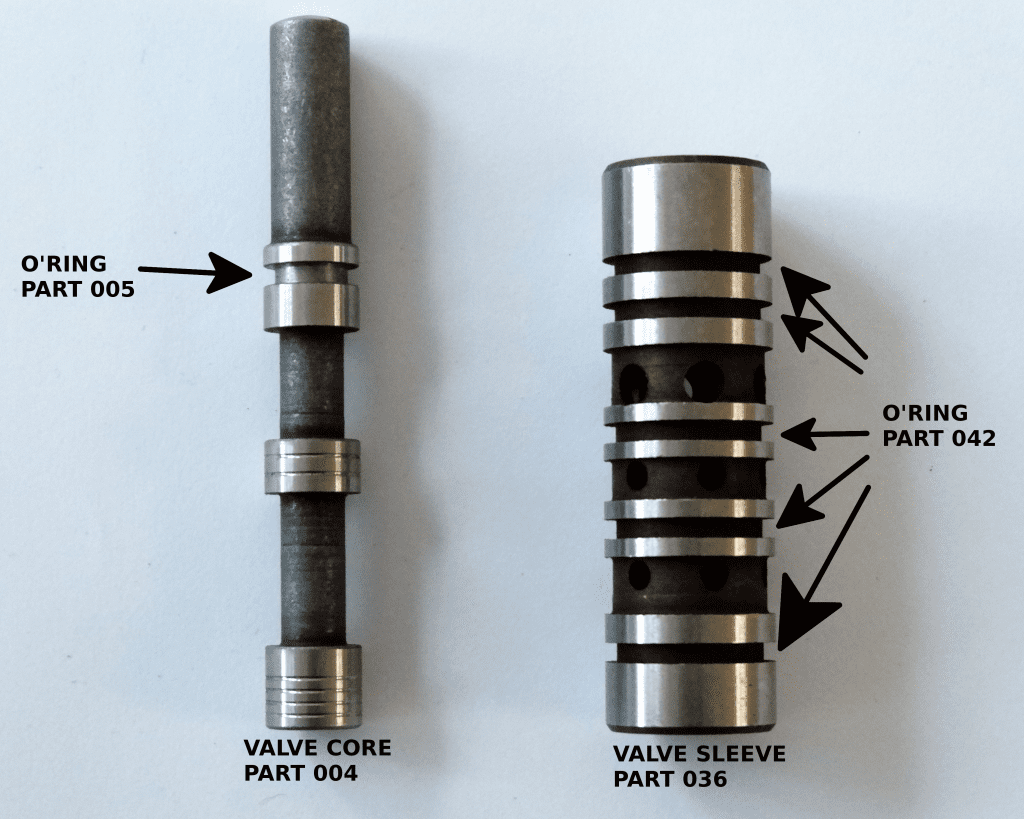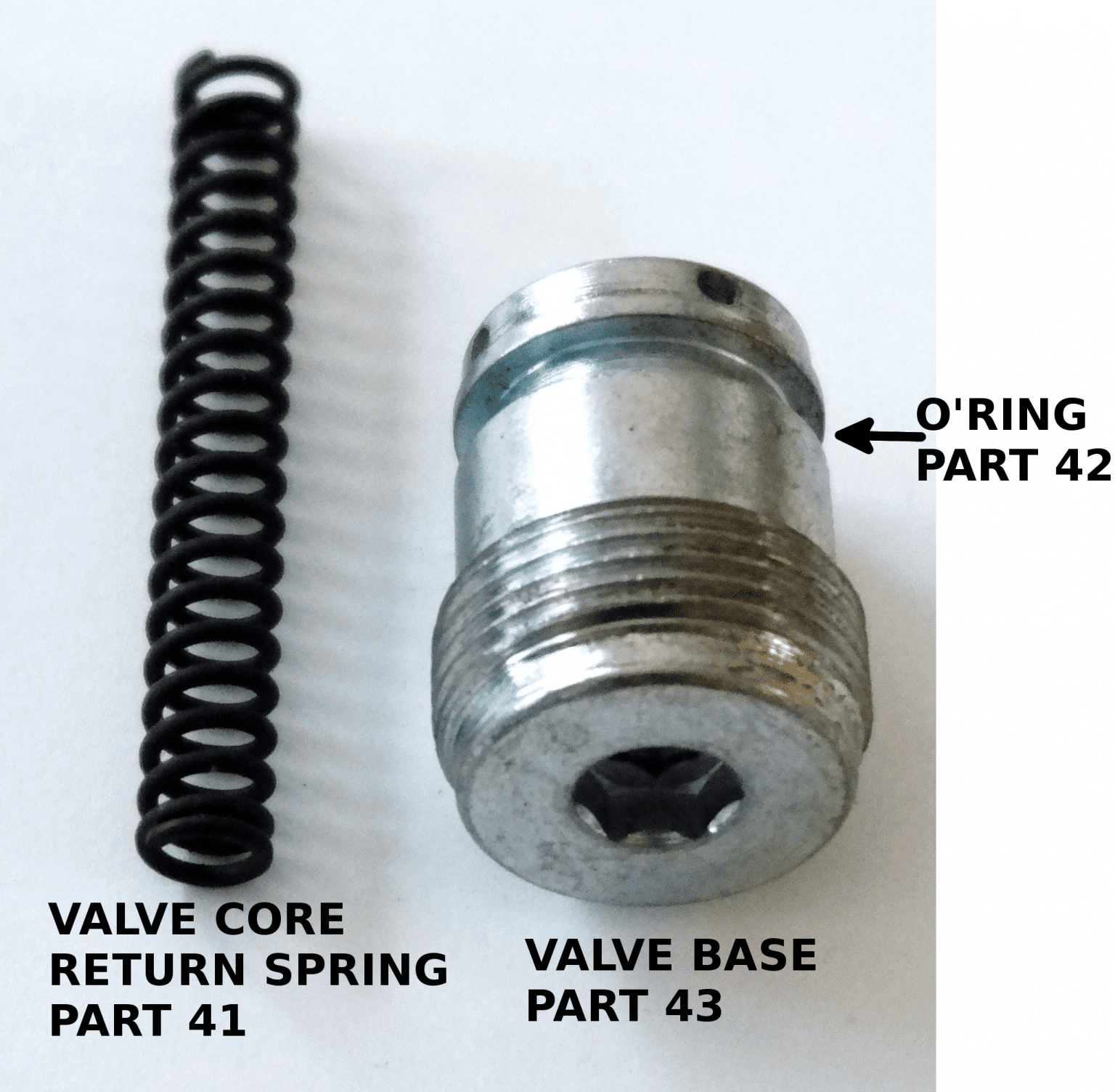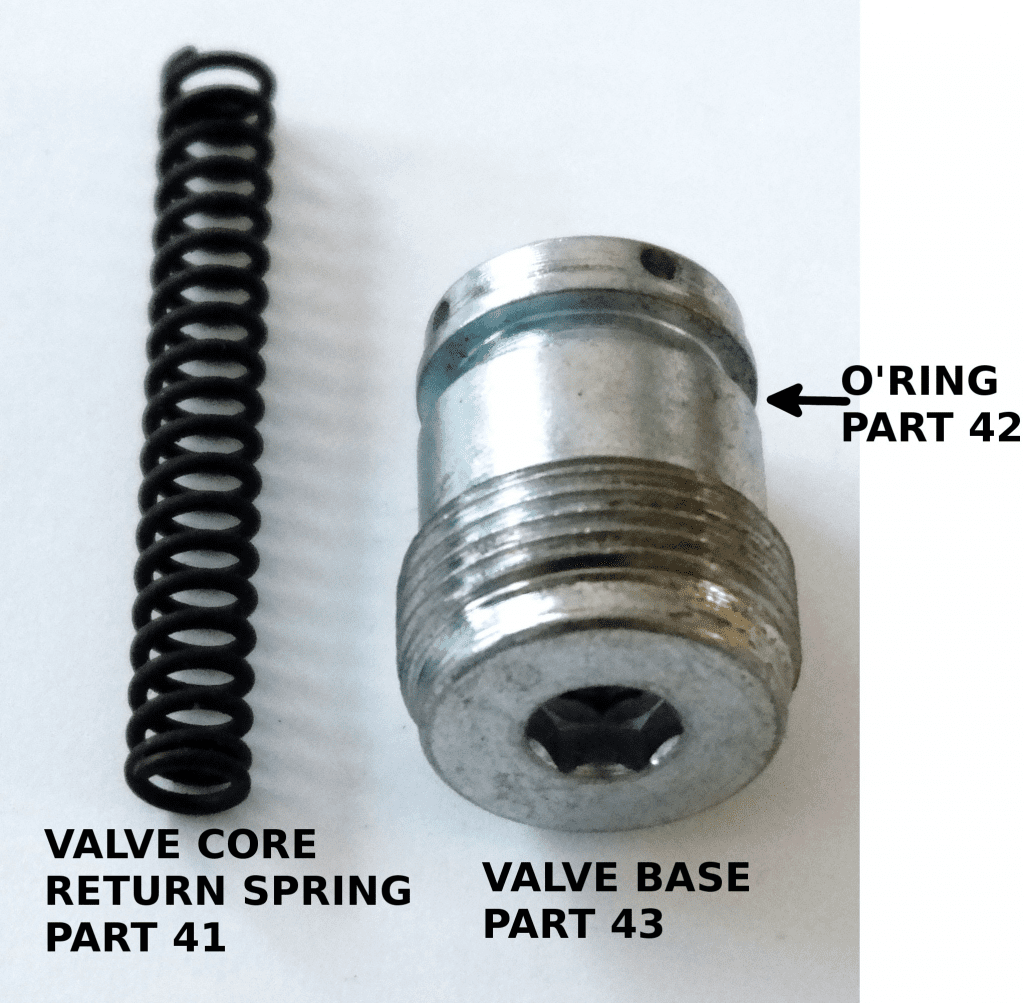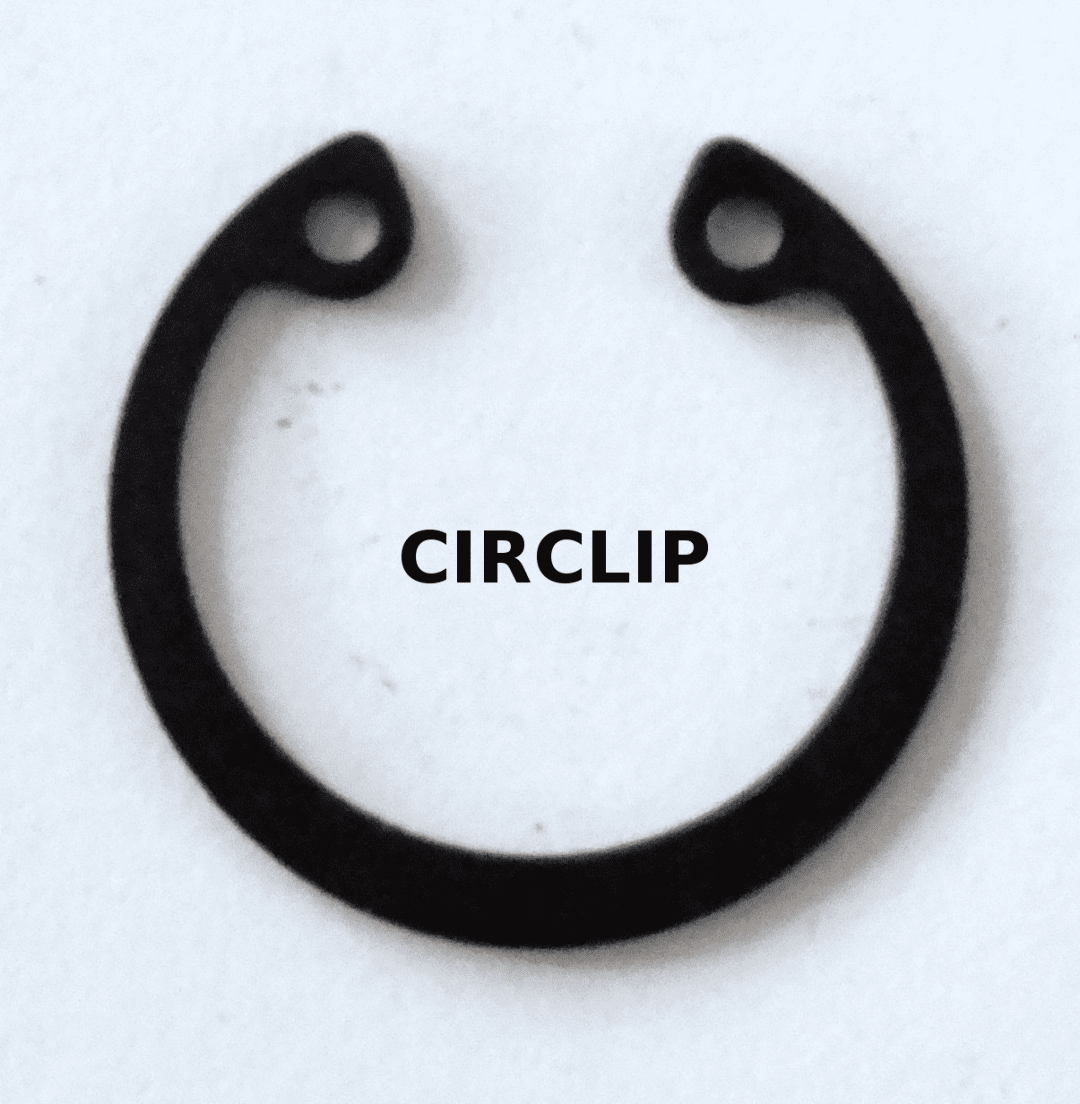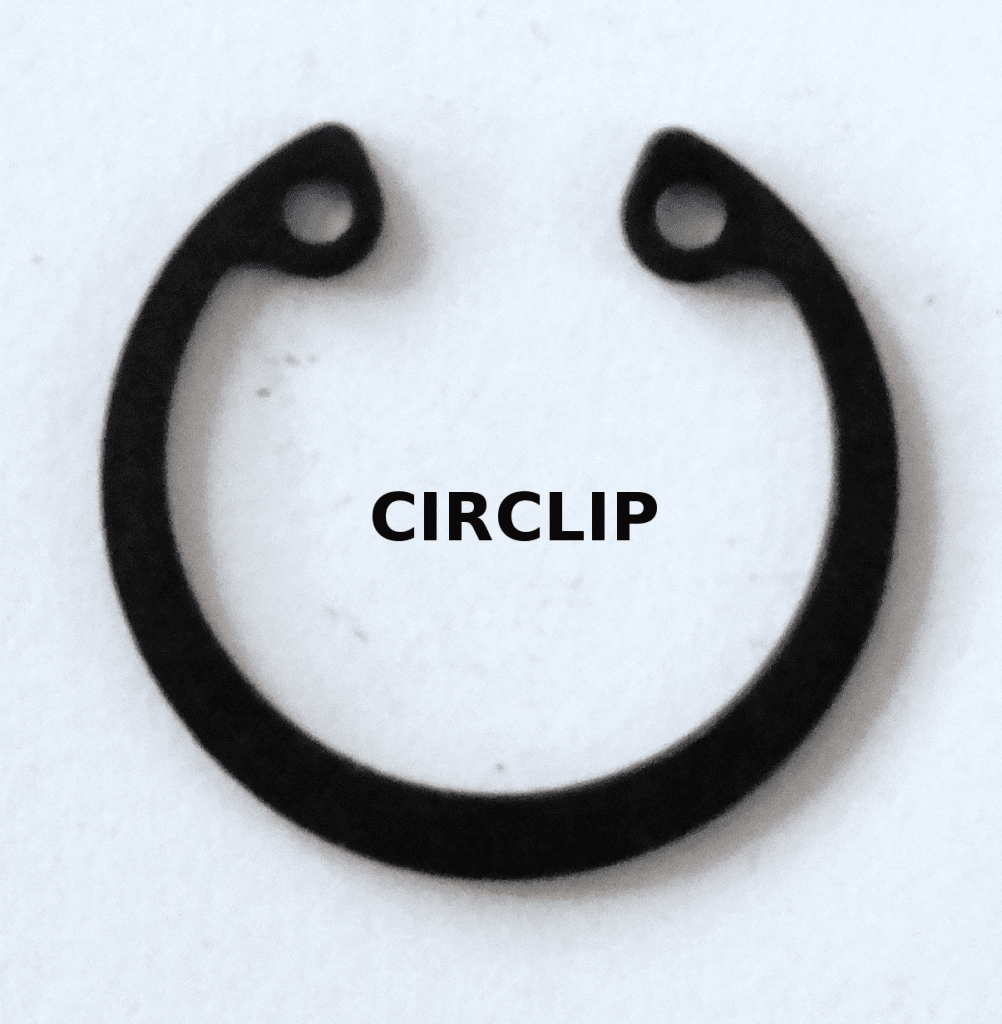 The core, sleeve and base must be fitted with the o'rings where indicated. To fir the new sleeve and core you will need to remove both log guide rails and the operating lever.
Before fitting the valve sleeve, unscrew the valve base and check that the valve core return spring is correctly sitting in the hole on the inside of the valve base.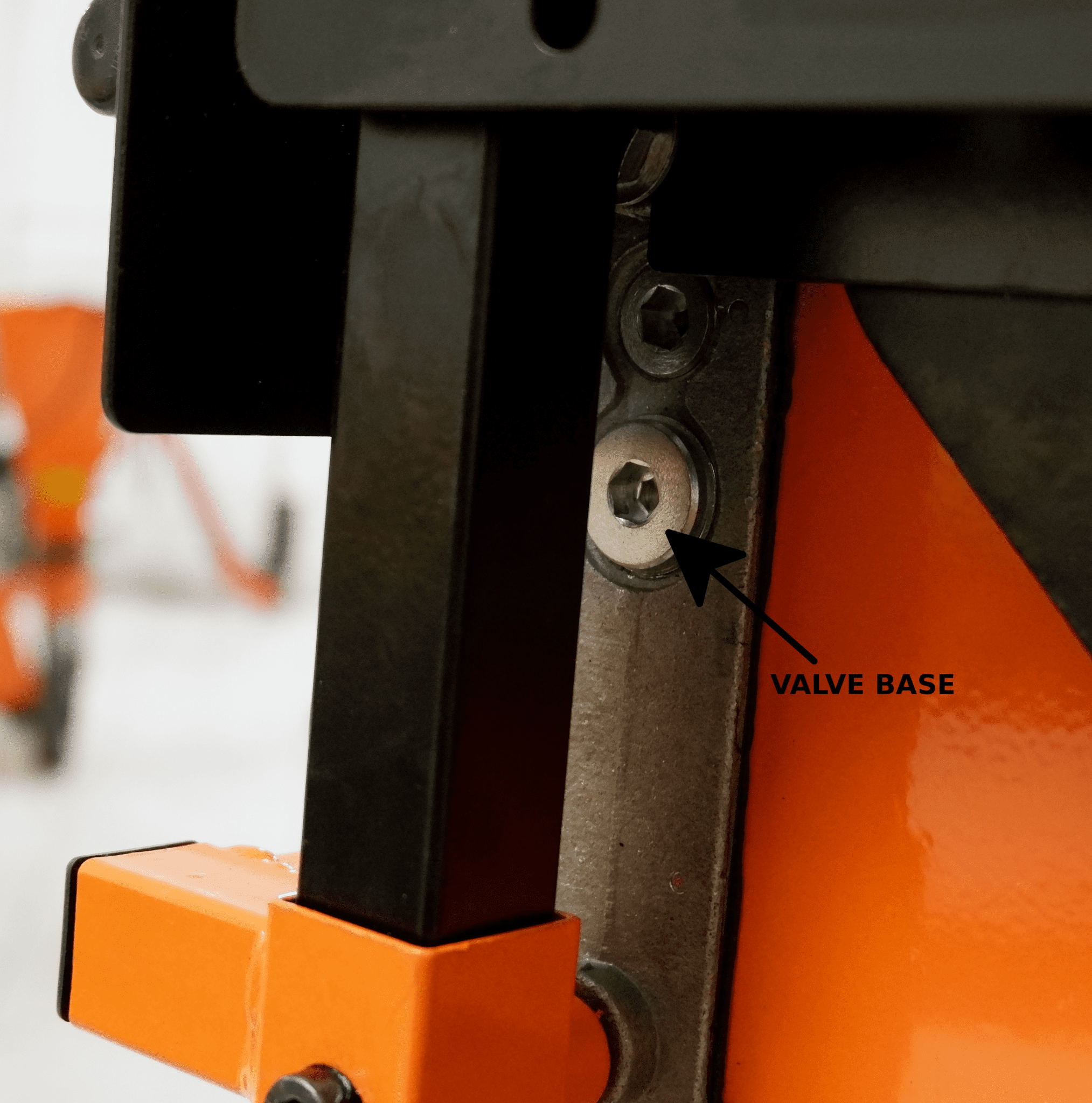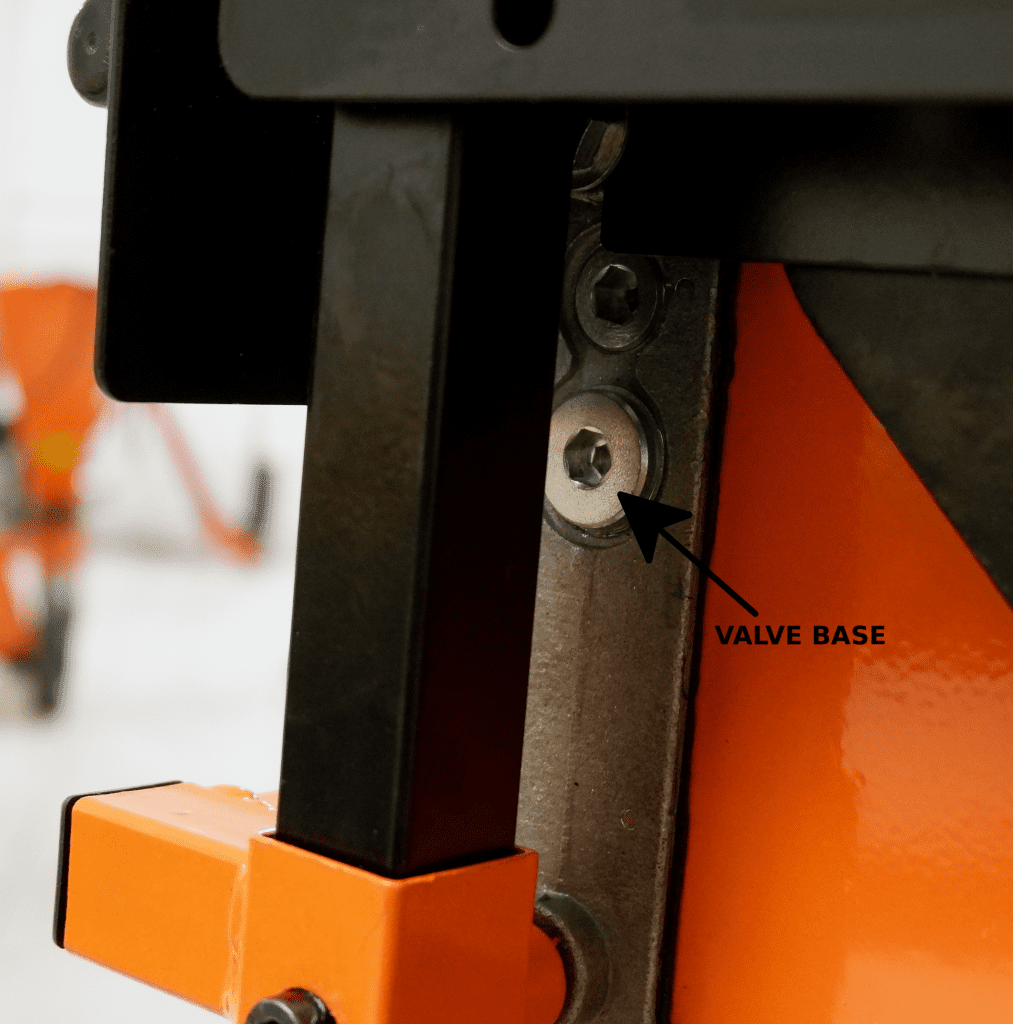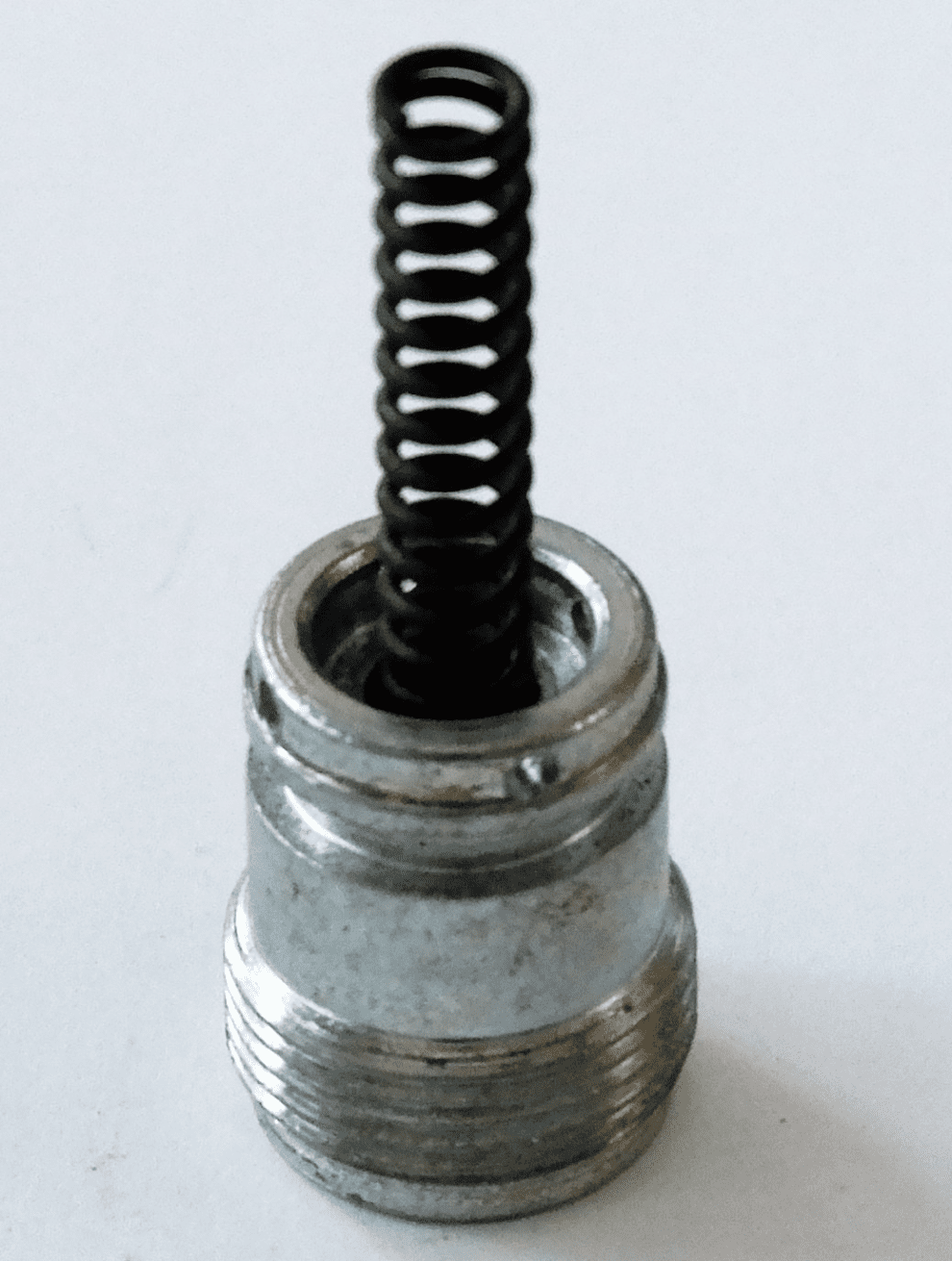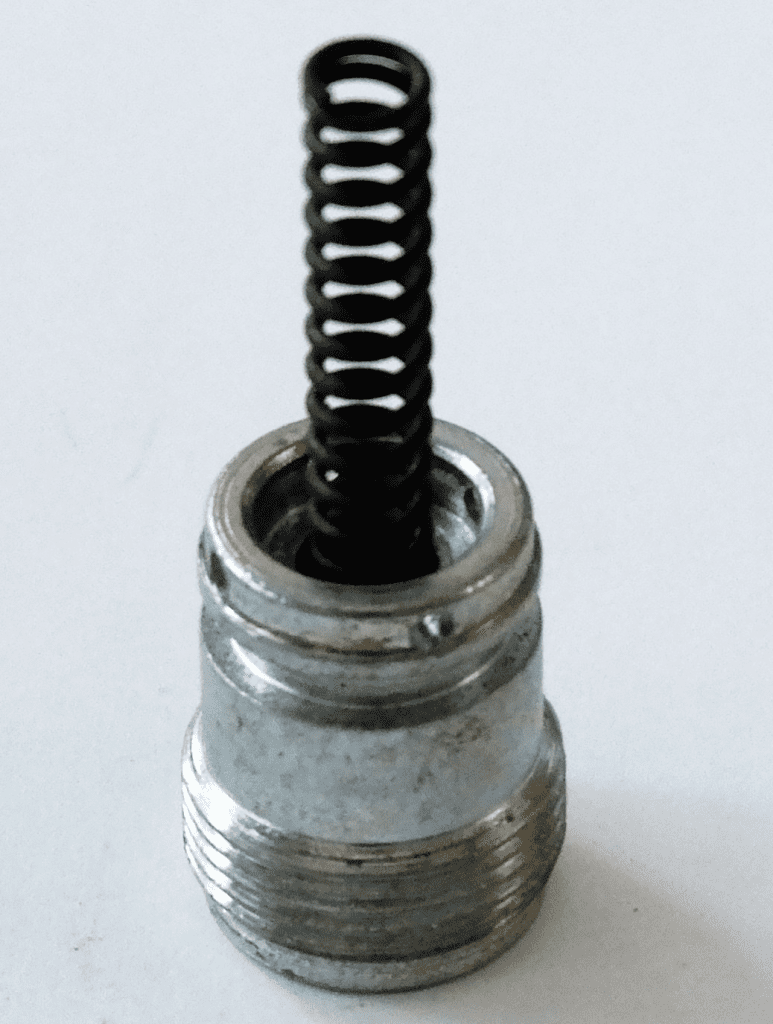 Screw the valve base and spring part-way into the endplate, do not screw it in all the way. This allows you to push the sleeve beyond the circlip groove when fitting the circlip.
Insert the valve sleeve (without the valve core) into the endplate, until it is past the circlip groove. The best way to do this is with a pair of circlip pliers but it can be achieved with a small flat-bladed screwdriver.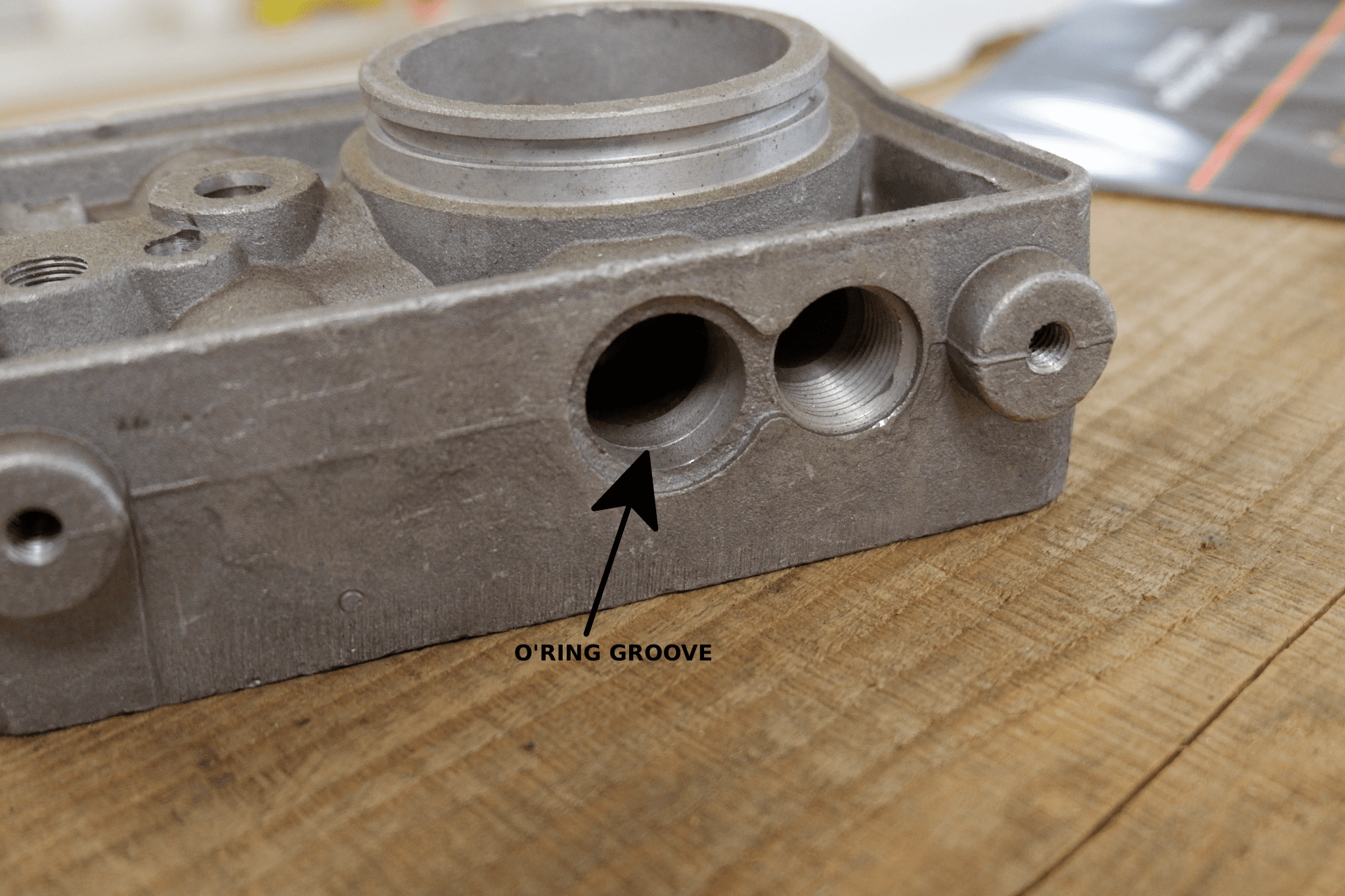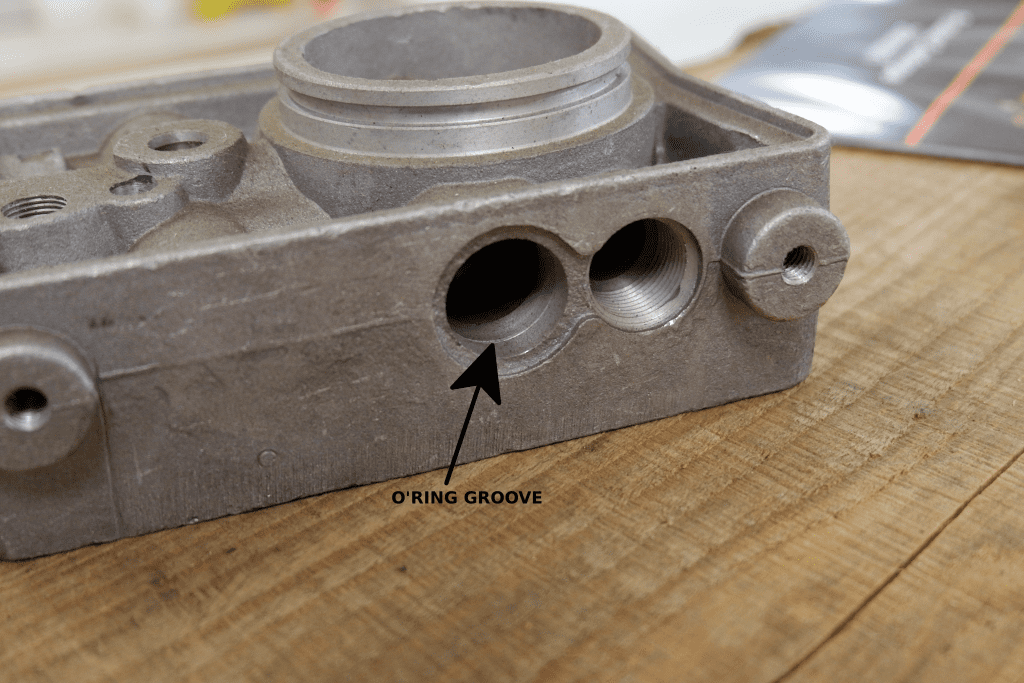 Once the circlip is correctly seated, screw the valve base fully in then insert the valve core into the valve sleeve. Refit the operating lever and secure with the nut then refit the log guides.