Reading Time:
3
minutes
Last Updated on November 11, 2021 by Forest Master
As the winter begins to set in, it's time to start preparing your wood chipper and garden shredders for winter storage to keep it fresh and in tip-top shape for the spring. Let's go over 5 tips to ensure you don't open your shed doors to a pile of rust in March.
Drain the fuel in the wood chipper (or add stabilizer)
Perhaps one of the most important tips within this article; we strongly recommend that you drain, run dry, or add a fuel stabilizer to the engine. If your chipper utilises a four-stroke engine, you can empty the tank by either running the engine dry or you can pour the fuel out of the tank into a can.
Fuel stabiliser is the easiest, cheapest and recommended option. Simply make sure that there's fresh fuel in the tank and that it's about 90- 95% full. You can then pour the fuel stabilizer into the tank and run the engine for around five minutes to ensure that it's distributed throughout the system. Typically, this will keep the fuel fresh for up to 24 months.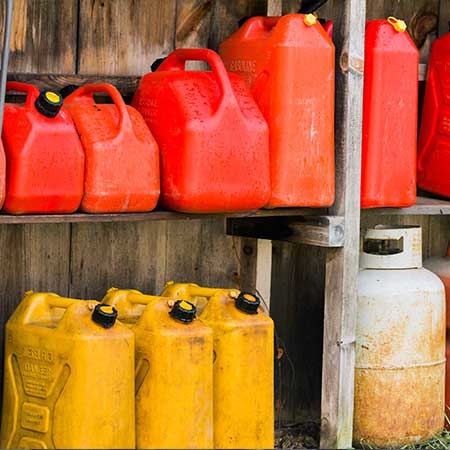 Another tip to remember is to never store it for a long period of time when using E15 fuel. E15 fuel contains a significantly higher percentage of ethanol content than standard E5 fuel. This ethanol count is a lot more corrosive to your engine and is likely to cause a build-up over periods of non-use.
Clean your chipper
While not necessarily essential, we recommend is to clean the wood chipper before storing it away. Any leaves, grass, wood chips, soil, dirt or other debris left on or in the machine. This is because the moisture stored in these substances can lead to the machine's finish being damaged and worn. This also eliminates the risk of dirt entering the petrol tank which can lead to further issues.
Engine maintenance
While you should be performing regular engine maintenance throughout the year, we like to have one thorough maintenance check before storing it away for the winter. This ensures our downtime is minimal when the time comes to break it out of its hiding hole in the spring.
When purchasing your machine you should have received an accompanying manual for the engine – the manual should cover all expected and recommended maintenance.
If you haven't received this, let's take a look at our recommended maintenance guide.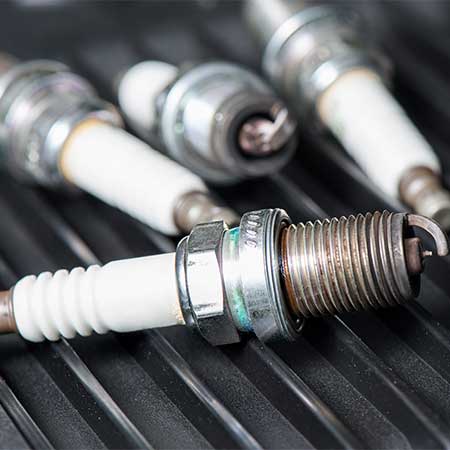 In order to maintain your machine at optimal performance, you should follow the below rules.
After every 25 hours of use you should:
Check the tire pressure
Clean the engine exterior and cooling
Change the engine oil
Replace the air filter
After every 100 hours, you should replace the spark plug. Personally, we prefer to replace the oil and change over to a new spark plug at the start of the season to ensure that everything is fresh and ready to use when the time comes.
Remove the battery
Removing the battery isn't applicable to everyone, however, if your chipper features an electric start battery it's definitely advised to remove it for the winter.
Cold weather can have real negative effects on your battery. You should always disconnect the battery and be sure to store it in a cool and dry place, always above 0 celsius. This helps to combat potential battery discharge. If your chipper uses a battery that needs to be charged periodically, you can use a trickle charger to maintain the voltage and sustain the battery life. 5
Cover the wood chipper up
Our final tip is to invest in a breathable cover for your wood chipper/garden shredder. The last thing you want to discover come march is that a family of rodents have made a winter home within your machine. The cover also works to protect the machine from dust and potential weather mishaps. It's important that the cover you use is a breathable material or it could lead to condensation which can have a negative effect.