Reading Time:
4
minutes
Last Updated on February 23, 2021 by Forest Master
Mulching is of the most beneficial things you can give to your garden and plants. A good quality mulch is able to insulate the soil, providing a buffer from heat and cold temperatures as well as retaining water to ensure that the roots are kept moist.
It also keeps the weeds at bay, preventing competition for the roots and allowing to to healthily spread out and grow. Also, while not being a direct benefit to the plant life itself. It just looks great to the eye!
While I'm sure we're aware of most of the benefits, it's not rare you see the same mistakes being made. Let's cover a few of these common mistakes below.
Making Mulch Volcanoes
Mulch Volcanoes are one of the most common bad practices I see. Mulch volcanoes is the method of piling up mulch against the trunk of a tree or a plant in which it resembles, you guessed it, a volcano.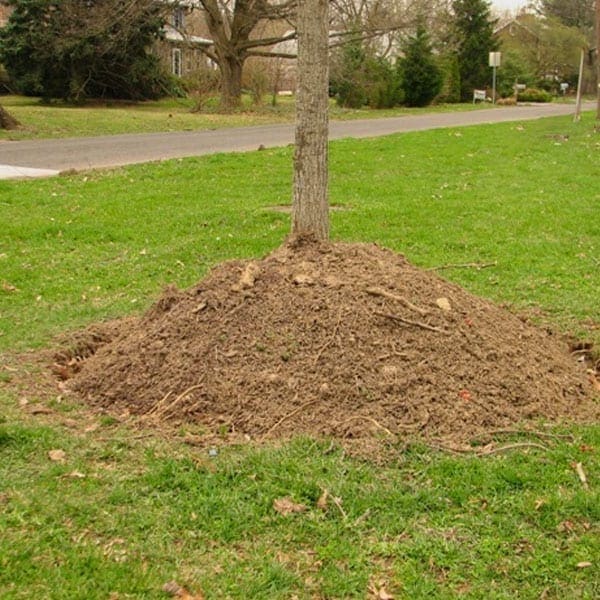 So why is this practice bad? While not looking great, they can also do a serious amount of damage to the tree / plant life around your garden. The mulch itself traps moisture in all the wrong places and starts the quick decline into rot of the plant life.
Once the wood / plants start rotting it provides quick and easy access for insect and fungi to make their claim. Ideally, you want to try and avoid having any mulch closer than 1-2 inches from the trunks of tree or any plant life.
Using Too Much Mulch
This bad habit can tie in with the last. Too much mulch and you will inevitably start to create a mulch volcano.
However, this isn't the only concern with using too much mulch. While it's good to provide root systems with mulch in order to keep them moist and provide them with security from weeds. It also compacts the soil and prevents the root system from getting the air it requires to survive.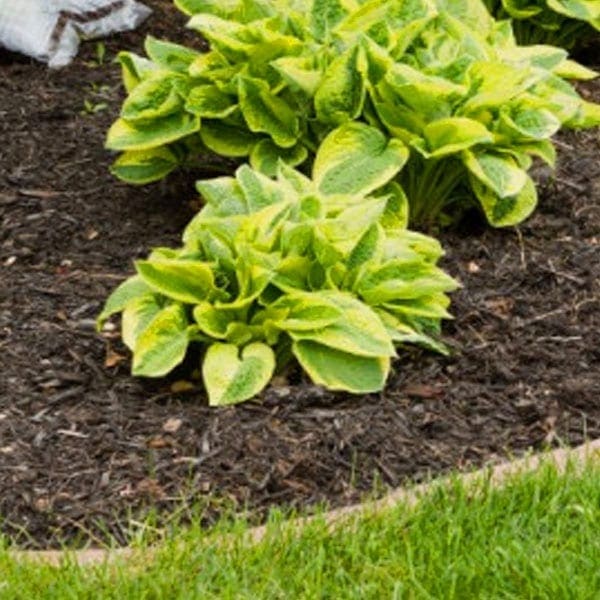 You need to keep the layer of mulch to around 2″, this is around the perfect amount to keep the root systems healthy. P.S. Don't forget to dig up any old mulch if it's starting to pile it's way up.
Using the Wrong Kind of Mulch
Many people assume that you can only make one kind of mulch but this is very far from the case and not all mulches are alike.
You need to ensure that you choose the correct best suited to your specific plants.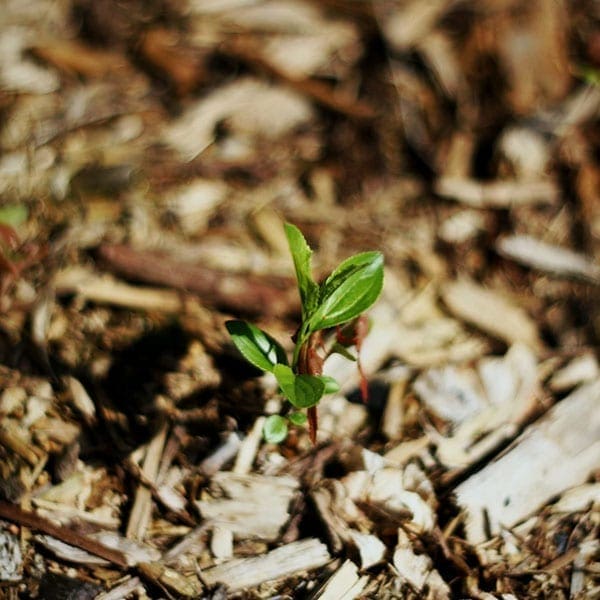 You can get both organic and inorganic mulch, both of these comprise of different materials and the materials you choose to mulch effects the overall pH balance. For e.g. if you wanted to use mulch for the blueberry patches / bushes, then you would want a mulch with a high acidic balance. This would come from mulching sawdust, compost, pine needles or bark.
Be sure to research your garden plant life before mulching, this way you can give your plants the perfect mix.
Not Mulching
In the end, not mulching at all is the biggest mistake you can make. It may be a learning curve at first discovering more about your own garden and what is required but once you've jumped into the deep end, you'll find it's actually a very simple process and there's so many benefits it's mad not too!
You can find at least half a dozen blog posts on mulching / composting on our blog alone, let alone the entire internet. There's no excuse to get started this fall and reap the never ending rewards in a years time. Ever considered making your own compost? – check out our guide now
If you want help getting started, take a look at our gardening category in our blog to find out more!