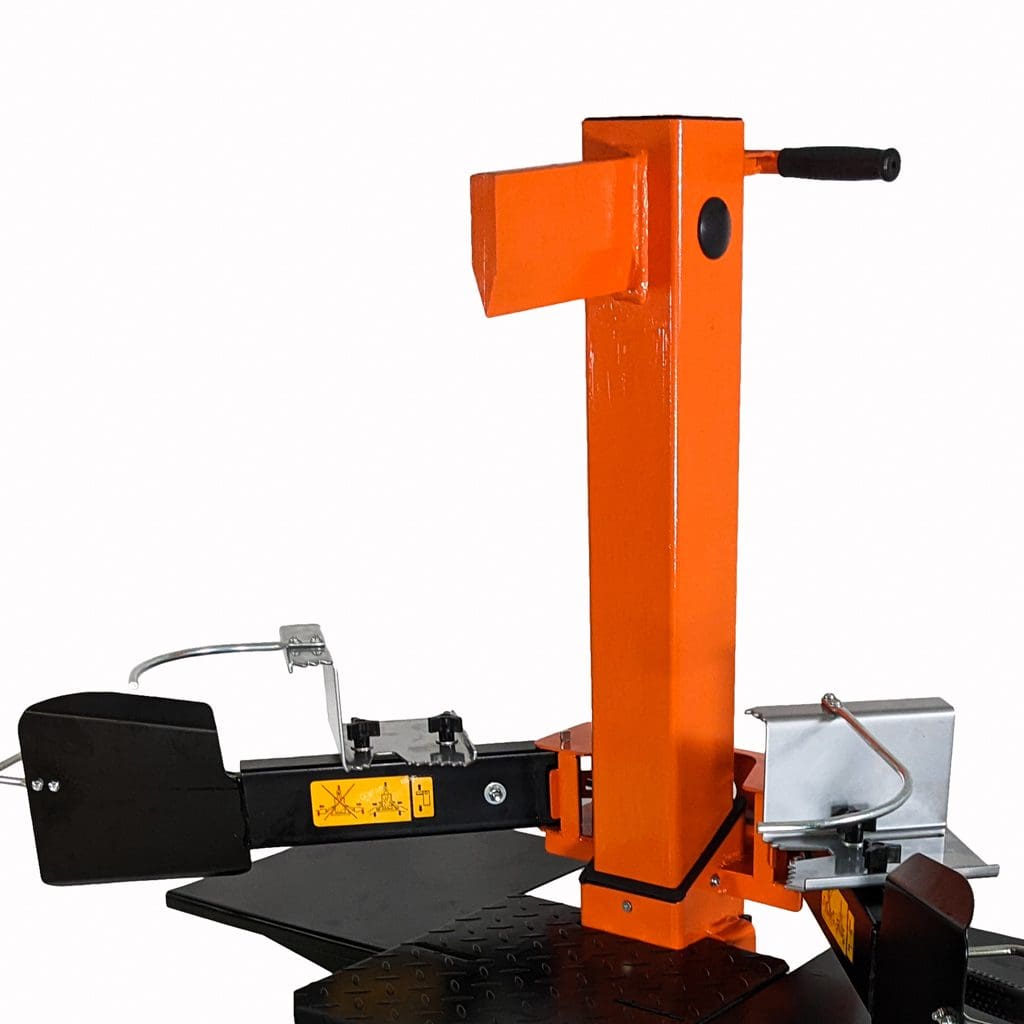 Our FM8VE is a sturdy vertical log splitter capable of splitting logs up to 550mm in length. The FM8VE has been specially designed for the UK market and comes fitted with a 3000-watt motor which is the largest that can be used with a standard UK 3-pin plug, anything larger requires 3 phase.
This vertical log splitter is capable of easily splitting soft, fresh, green, hard and seasoned woods with ease due to the incredible 8 tons of splitting powers it's able to produce. This machine is our most competent log splitter at splitting wood over 50cm in length.
4WAY Cross Cutter Blade – Transform your log splitter from a 2-way into a 4-way splitter and double your efficiency. This blade is perfect for creating kindling, it makes it simple and efficient to split larger logs into four manageable pieces for your log burner.
Obtuse Wide Angle Blade –
The Obtuse blade attachment is perfect for larger logs when they're stringy and gnarly. The wide angle creates a larger split within the log ensuring that they're split right the way through and into manageable lengths.
The FM8VE can handle logs from 100mm up to 300mm in diameter and offers a log length capacity of 550mm.
When the FM8VE vertical log splitter arrives with you, it's prefilled with oil and ready to use. The low maintenance required for this log splitter makes it the perfect investment for decades to come, simply replace the hydraulic fluid when needed (it typically receives around 150 hours of use before it needs to be changed) and keep the log splitter well stored.
To start the motor you simply push the green button, to operate the ram the splitter has two levers so that it cannot be operated one-handed, making it compliant with the latest safety regulations, after you have finished push the red button to stop the motor. The full cycle time of the log splitter is 18 seconds.
As well as being incredibly powerful, the log splitter is reasonably quiet. It produces 74.7 dbA when under no load and just 77.8 dbA under a full load. If you want to make a comparison, this is roughly equivalent to a washing machine or dishwasher. The vertical log splitter is also equipped with two wheels for easy manoeuvrability.